When your significant other asks if you want to go on an adventure, how do you react? Do you feel stressed? Worried about money, where to stay and how to get there? Or, do you welcome the idea and get excited for another adventure?

These questions floated in Melissa Martucci's mind as a much-needed week away from work rapidly approached. Fortunately Melissa and her husband Frenk share the same attitude towards adventure, and the question is never if but where they'll go next. As Melissa puts it:

"My husband and I float along the same wavelength. We both love adventure and we both love cycling."

In fact, the way the two became one was a journey in itself. Frenk, an Italian into fixed-gear racing, and Melissa, a California-based chemistry teacher, took turns flying to each other's respective homes for bike adventures, growing closer through each successive trip.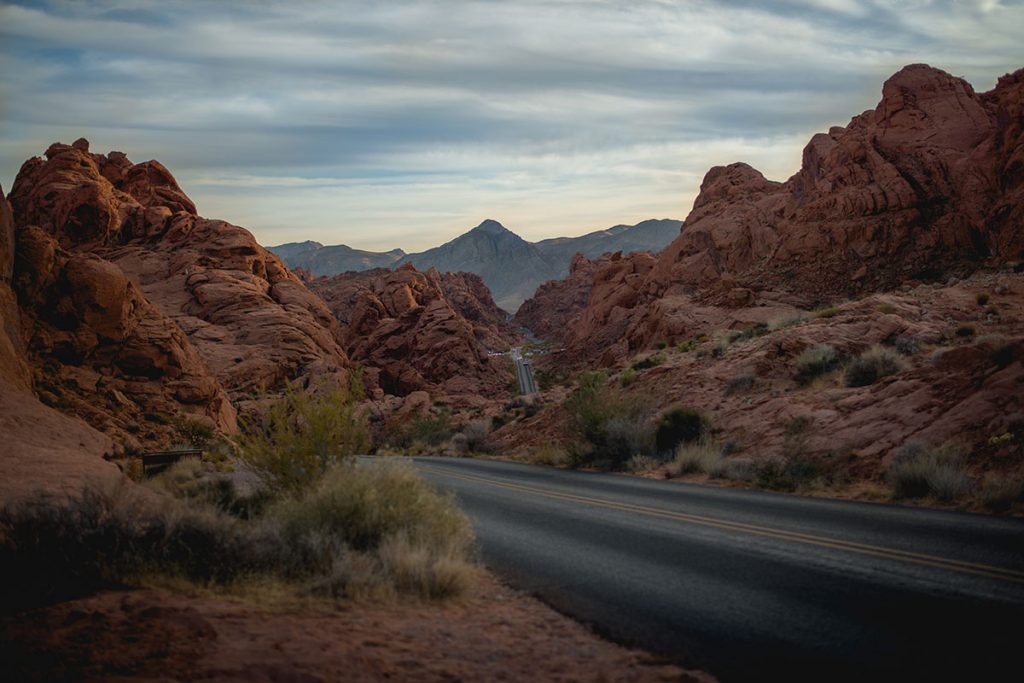 So with autumn break finally upon them, Frenk and Melissa packed their car with bikes and rolled out from their home in L.A. towards the Valley of Fire in Nevada, the first stop on their next adventure.

"We made it to the Valley of Fire with one hour until sunset," Melissa recounts, "I stood in awe at this road carved through the rocks. It was like standing at the passage to a different era. And, like a kid at the playground, while I was setting up the camera Frenk took off cycling."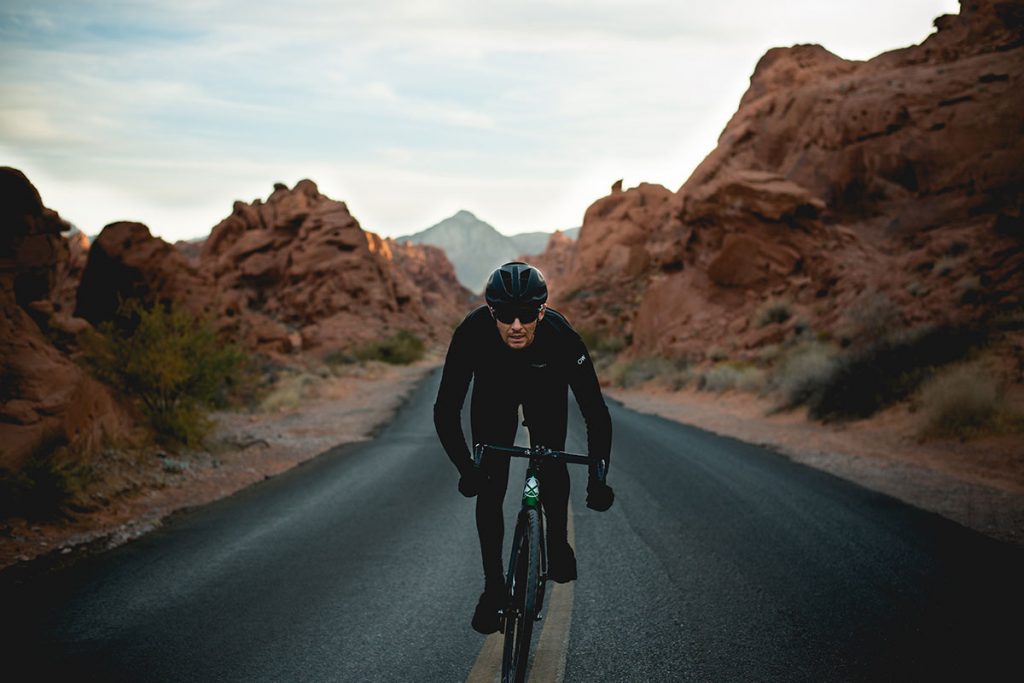 After a quick exploration and, with light quickly fading, a handful of photos, the pair rolled on towards Panguitch, Utah, a small town not far from the popular Bryce Canyon National Park that would act as base camp for the next few days of outdoor adventures. Up before sunrise the following morning and greeted with temperatures well below freezing, Frenk and Melissa started the day with a warm-up hike in the nearby national park. Kitting up for the cold, they headed next for Red Canyon, hopping on their bikes to roll along the Red Canyon Bike Trail.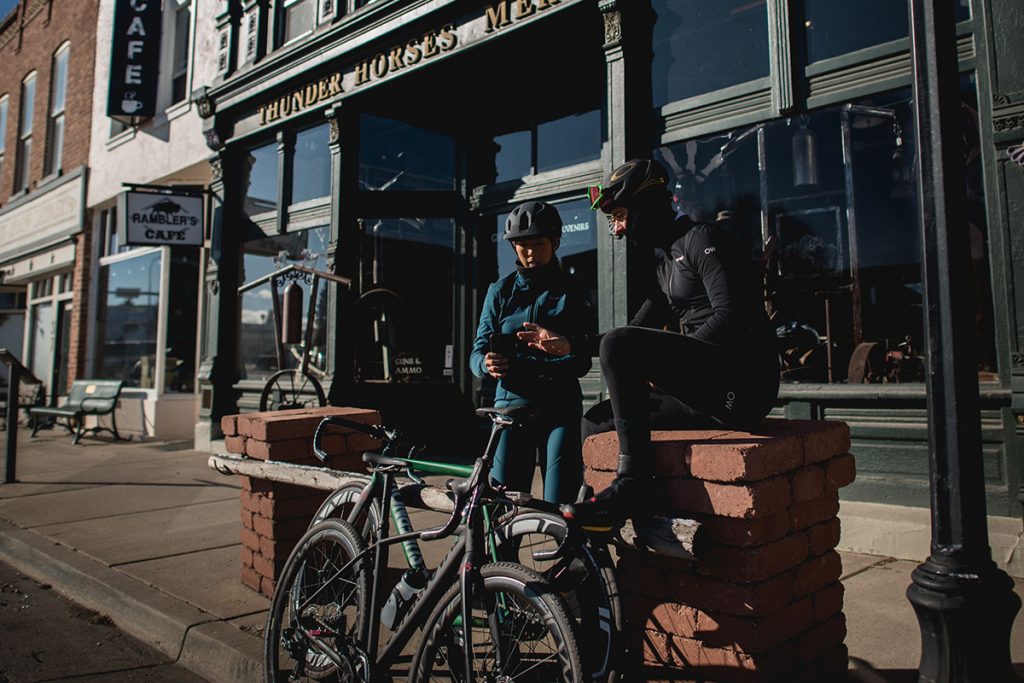 "Frenk and I were so busy marveling at the rock formations and taking pictures that we didn't realize we were losing sun," Melissa remembers. "Cold and tired, we went back to the Airbnb to recharge and sip hot chocolate!"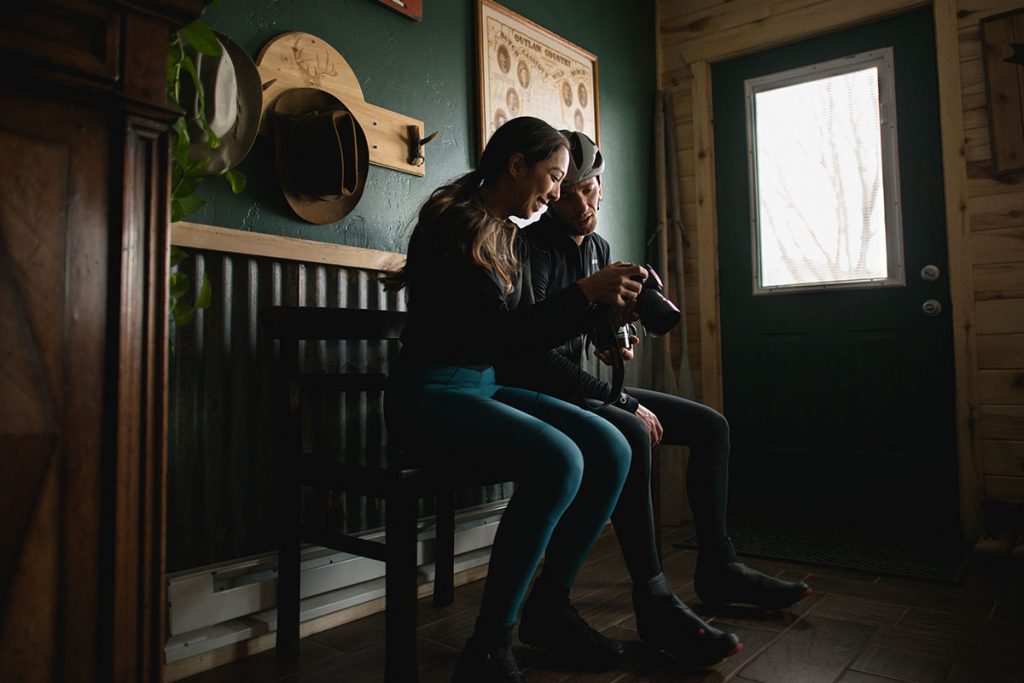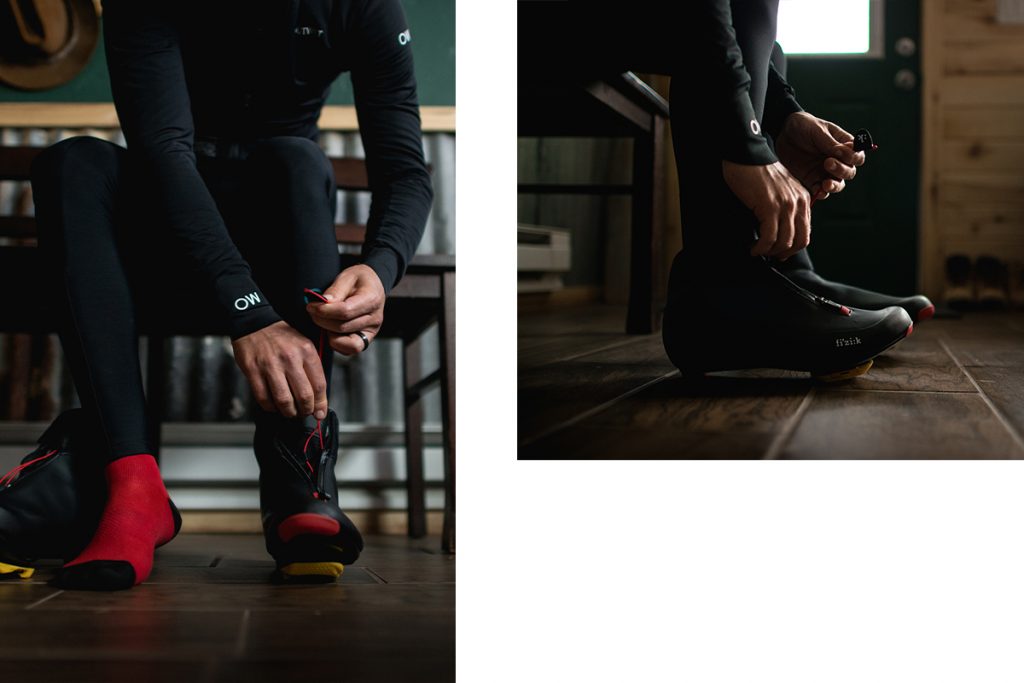 The next morning, the pair once again climbed on their saddles for another day of two-wheeled exploration, riding around the historic district in Panguitch, then remounting their bikes atop the car for a scenic drive to Horseshoe Bend on the state's southern border.

"Along the way, you are able to view the mesas of the Grand Staircase in Escalante from the car. The land formations were dramatic and moody in the morning sun, showing off their deep red rocks and soil."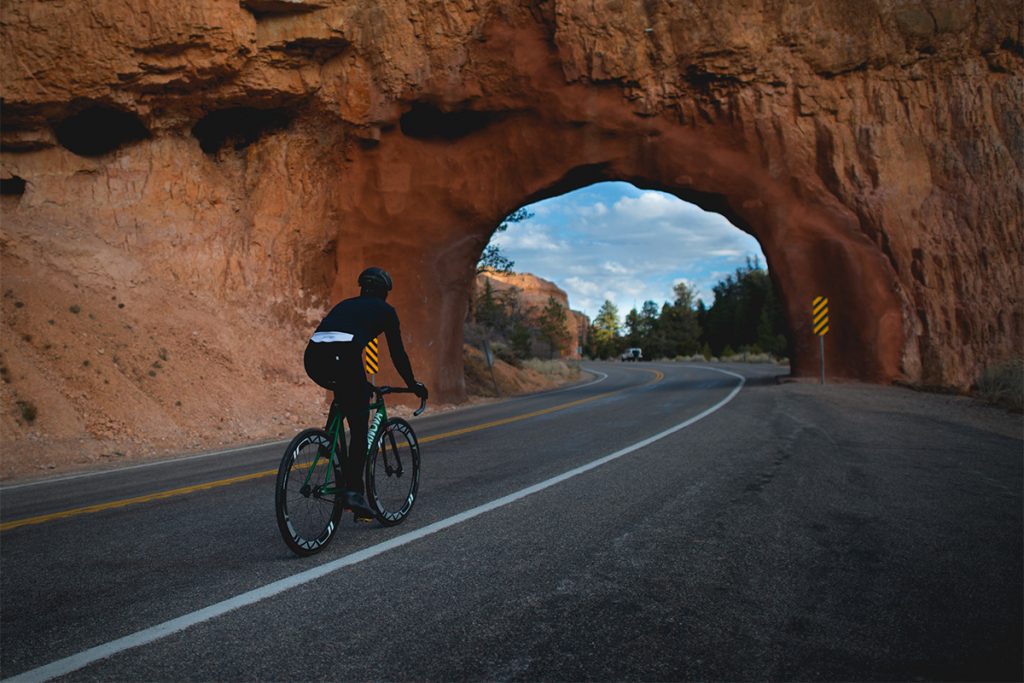 As they parked the car a mile from the viewpoint at Horseshoe Bend, Melissa and Frenk decided to save time by cycling along the trail leading to the scenic overlook, but they'd managed to accidentally overlook one important detail: "We had unknowingly missed the 'No Bikes' sign and were gently reminded by staff. As other onlookers stared at us, we snapped a few quick photos and returned the bikes to the car."

Fortunately, the nearby Rim View Trails were open to cyclists and provided the pair with stunning scenery, as well as a chance for some off-road riding.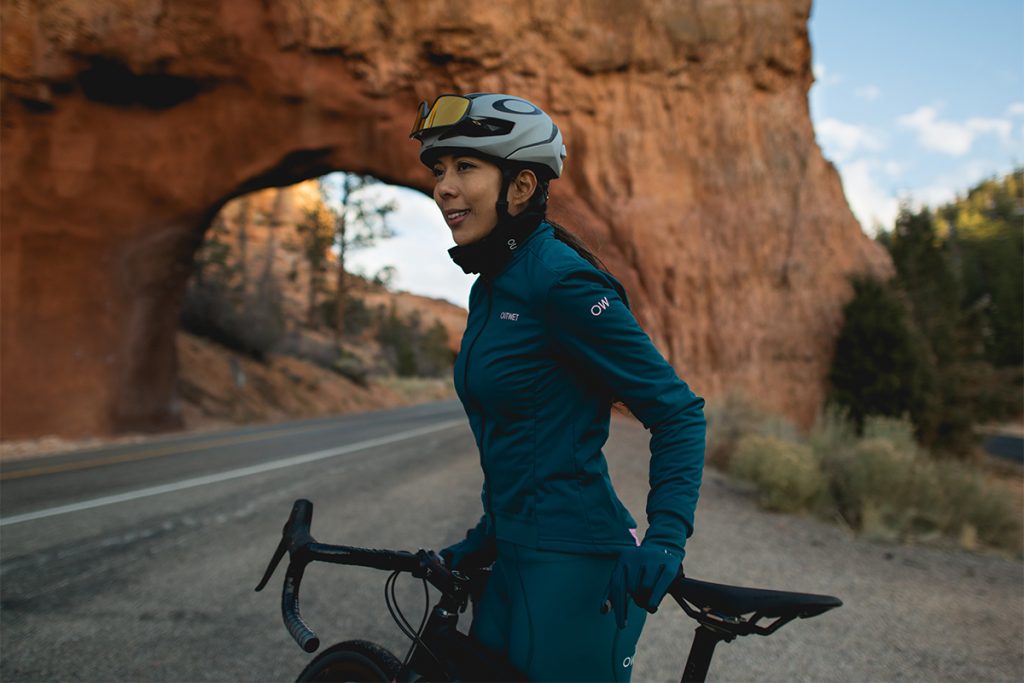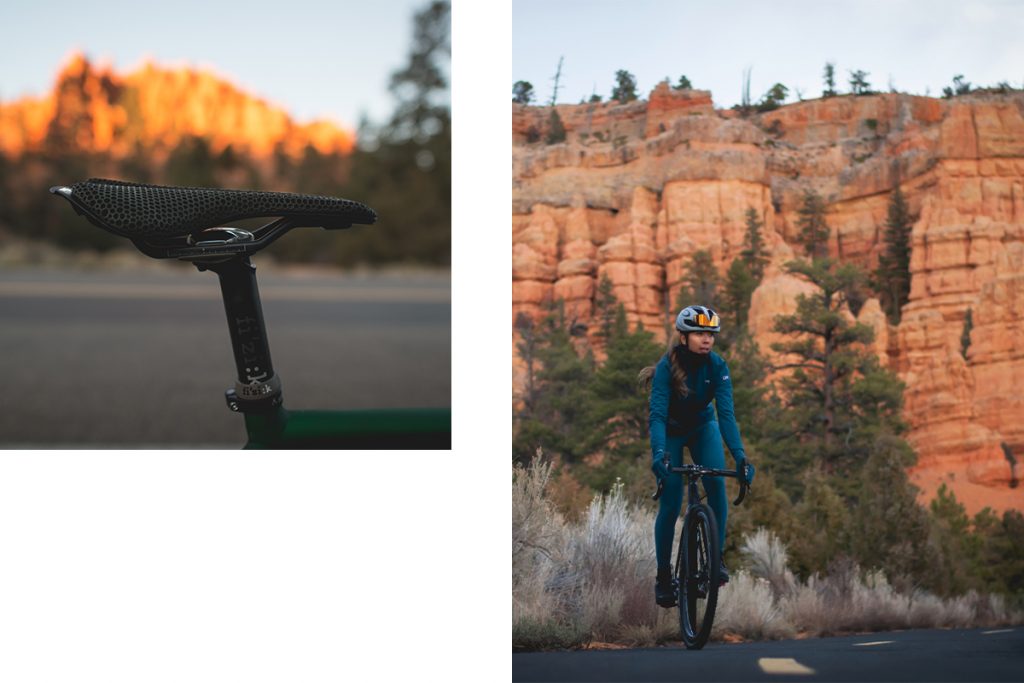 "The path is made of red dirt and rock," Melissa explains. "For someone who is learning, like me, it was a fun way to get introduced to gravel riding."

Riding for as long as the sun would allow, Melissa and Frenk ended this adventure like many others before it, thankful for the time spent together and looking forward to the next one.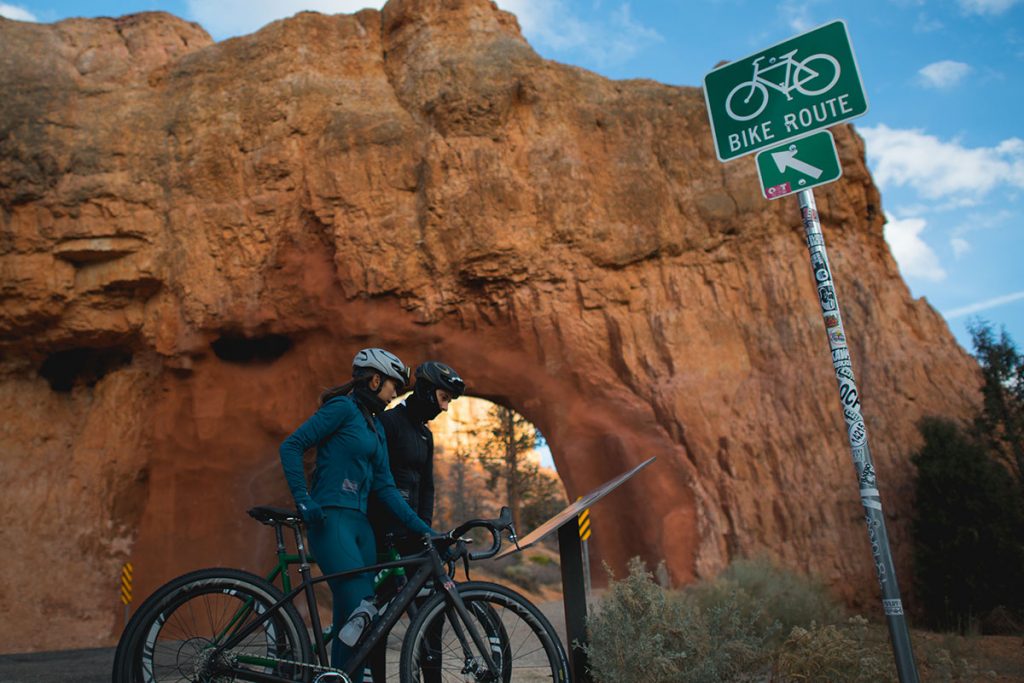 "It's never easy lugging bike equipment to our various adventures, but it has always been worth it. I couldn't be more thankful that I found someone who enjoys the outdoors and exploring as much as I do. And because of our deep connection to cycling and adventure, Frenk and I get to see the world from a different perspective. So if anyone ever asks you, 'Do you want to go on an adventure,' always say yes.

And bring your bikes, too."

Photographs: © @frenkmartucci, @_mizmissy_