In celebration of the launch of our latest Movistar Team edition road racing shoe, the Vento Powerstrap R2 Aeroweave, we take a look back at our previous collaborations with one of the UCI World Tour's most successful racing teams and ask team riders what they look for in a performance racing shoe and what they're looking forward to as the 2020 season gets underway.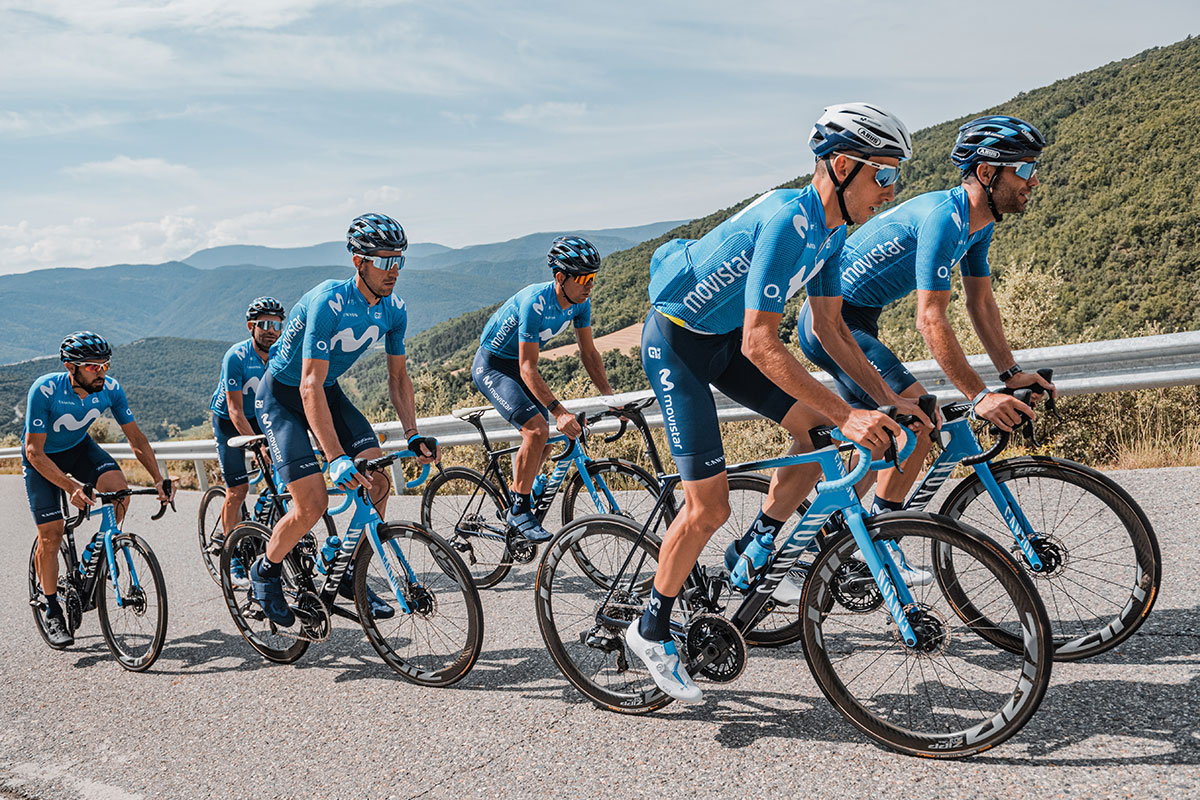 Following the delayed kick-off of the 2020 racing calendar, Movistar Team are back in familiar territory as riders continue the team's four-decade tradition, having just taken to the starting line at Strade Bianche. As they do so, riders like Gabriel Cullaigh, Juri Hollmann, Marc Soler and others share more than just team colours in common: they all ride in the latest Movistar edition fizik racing shoe: The Movistar Team Vento Powerstrap R2 Aeroweave.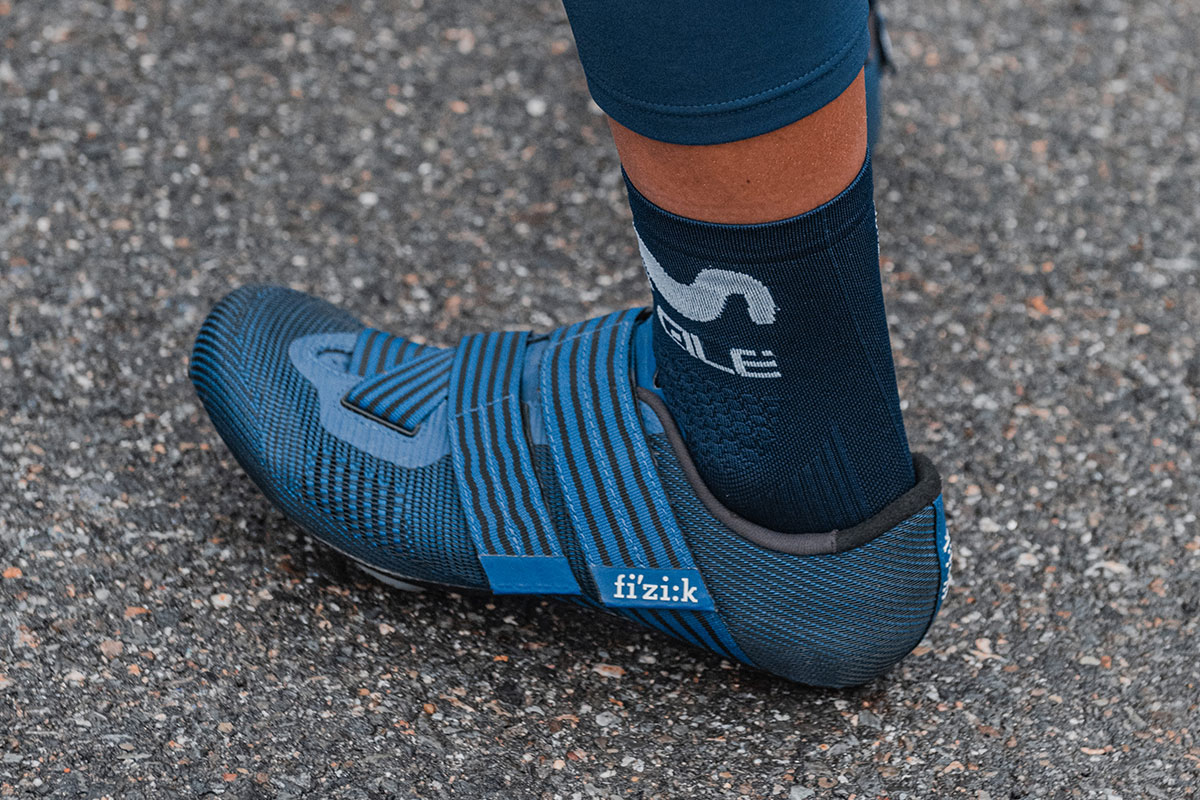 New in bold Movistar blue, the Vento Powertrap R2 Aeroweave is a lightweight, highly ventilated performance road racing shoe built around our stiffest R2 outsole. The Vento Powerstrap R2 delivers immediate energy transfer from the leg to the pedals, just what's needed for intense sprints across the finish. The woven wonder of Aeroweave interlaces nylon fibres with filaments of thermoplastic polymer to combine breathability with weight saving construction for unrivalled race day functionality, while the Powerstrap rounds out performance for a perfect, secure fit every time.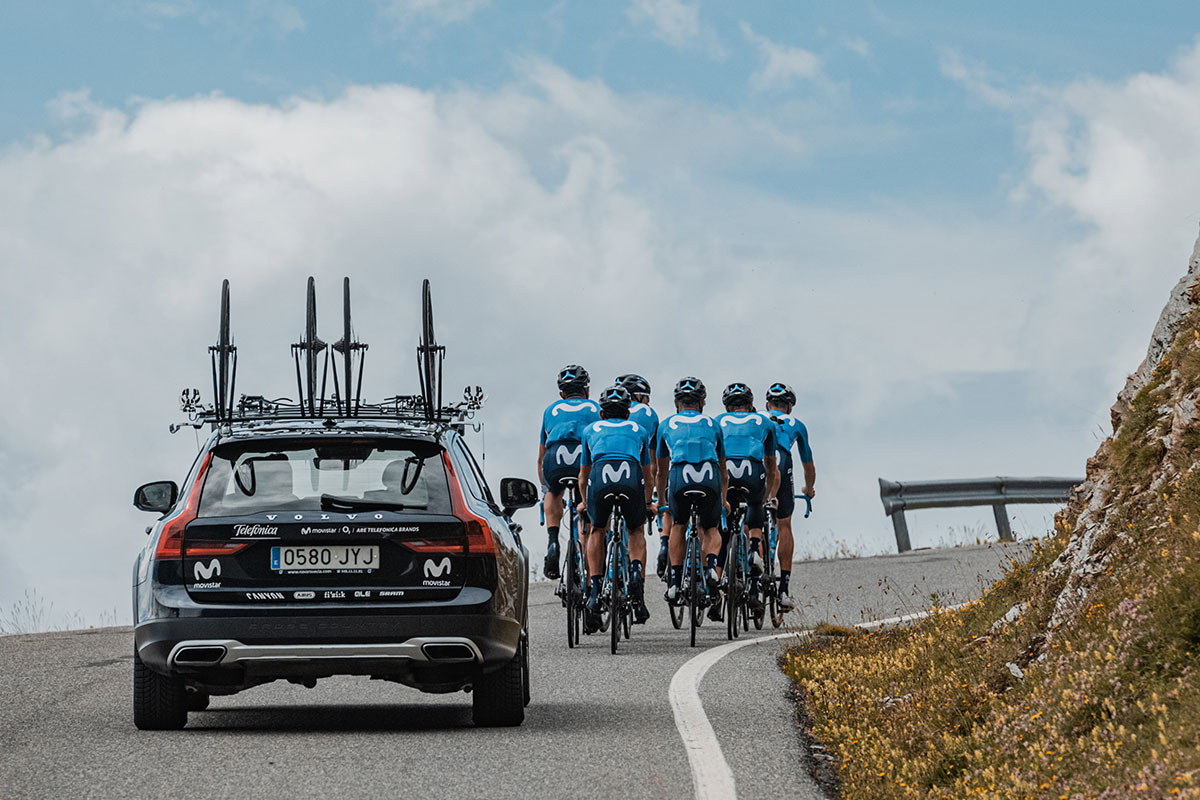 Yet a shoe this powerful doesn't happen by chance. It comes as the next step in an ongoing relationship with some of cycling's strongest riders and follows prior tour-leading collaborations with the Movistar team, such as the Infinito R1 Knit and the Vento Powerstrap R1 as well as the Infinito R1 Movistar team-edition shoe, which won last year's Giro D'italia and Spanish Championship. With their class-leading comfort and performance, it's no wonder that these fizik shoes can still be found on the feet of top team riders today.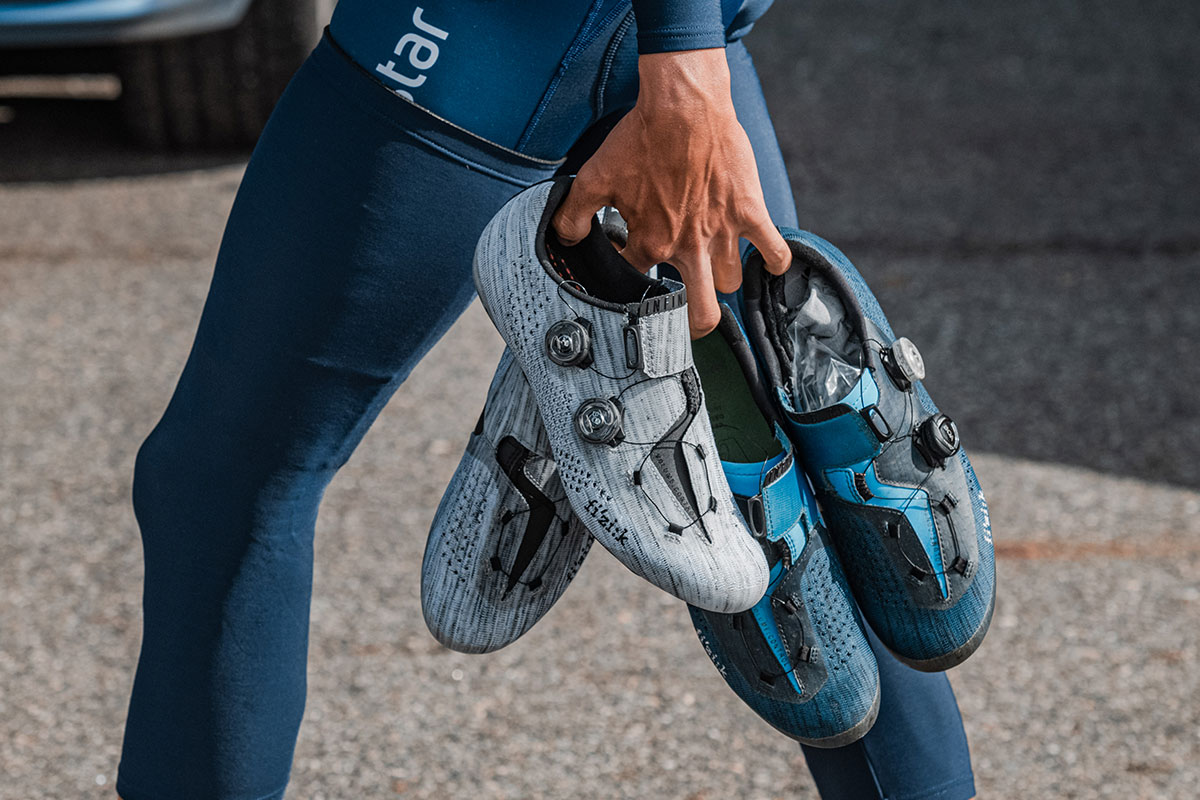 Choosing the right shoe to take to the highest levels of cycling competition is a serious choice, and a deeply personal one. That's why with the latest Movistar Vento Powerstrap R2 Aeroweave, as with all our previous team shoes and entire Vento range, we combined the knowledge and expertise of fizik with the desires and demands of the pros that wear them. Sharing what brought them to the new R2, riders let us in on what they look for in a racing shoe, as well as what they are looking forward to during this season's races.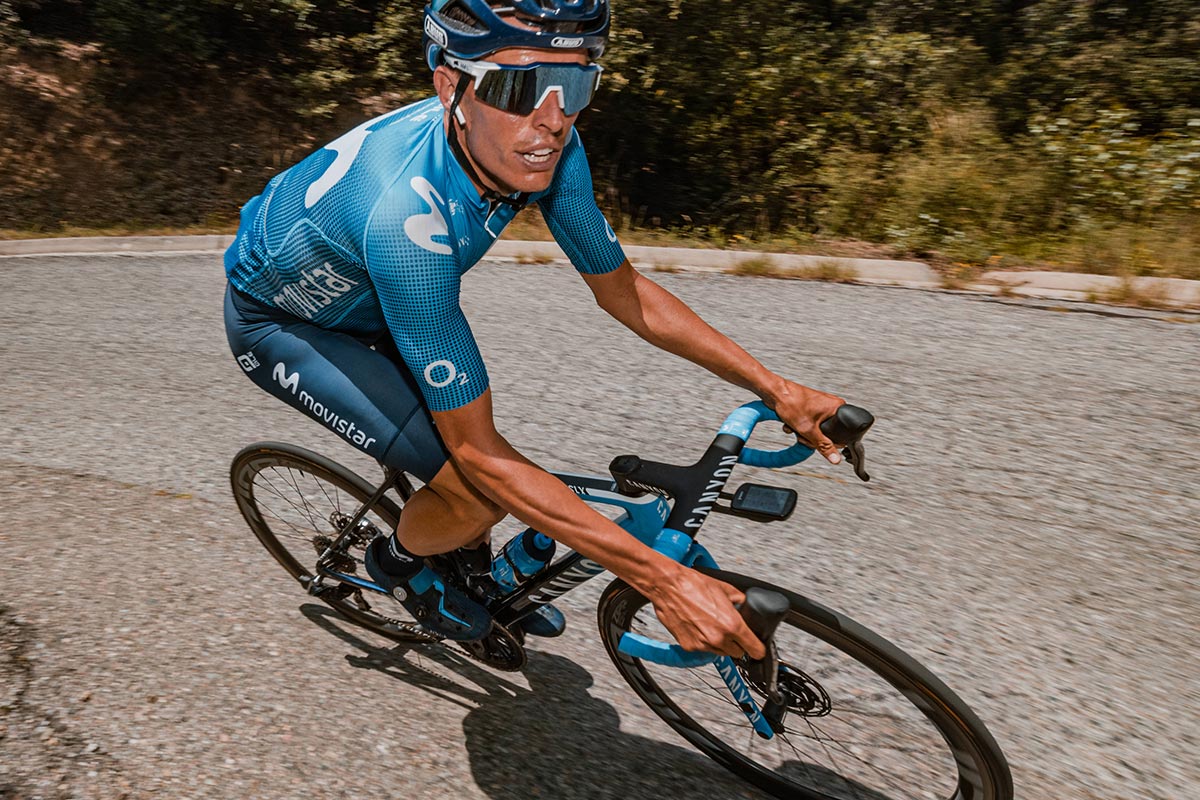 As Movistar Team rider Marc Soler describes the new racing shoes,
"Since I first tried the Aeroweaves, I have had a new favourite pair of shoes for the summer. Breathable and very light, they allow my foot not to suffer too much from the heat."
Elaborating on what drew him to the new R2, he adds, "In a shoe I look for comfort and performance, a shoe that allows me to be able to express myself both uphill and in the sprint. And the carbon sole of these new shoes is perfect. Moreover, the strap is rigid and does not yield. Therefore, it's perfect for sprint arrivals. As always, fizik manages to reconcile aesthetics and performance."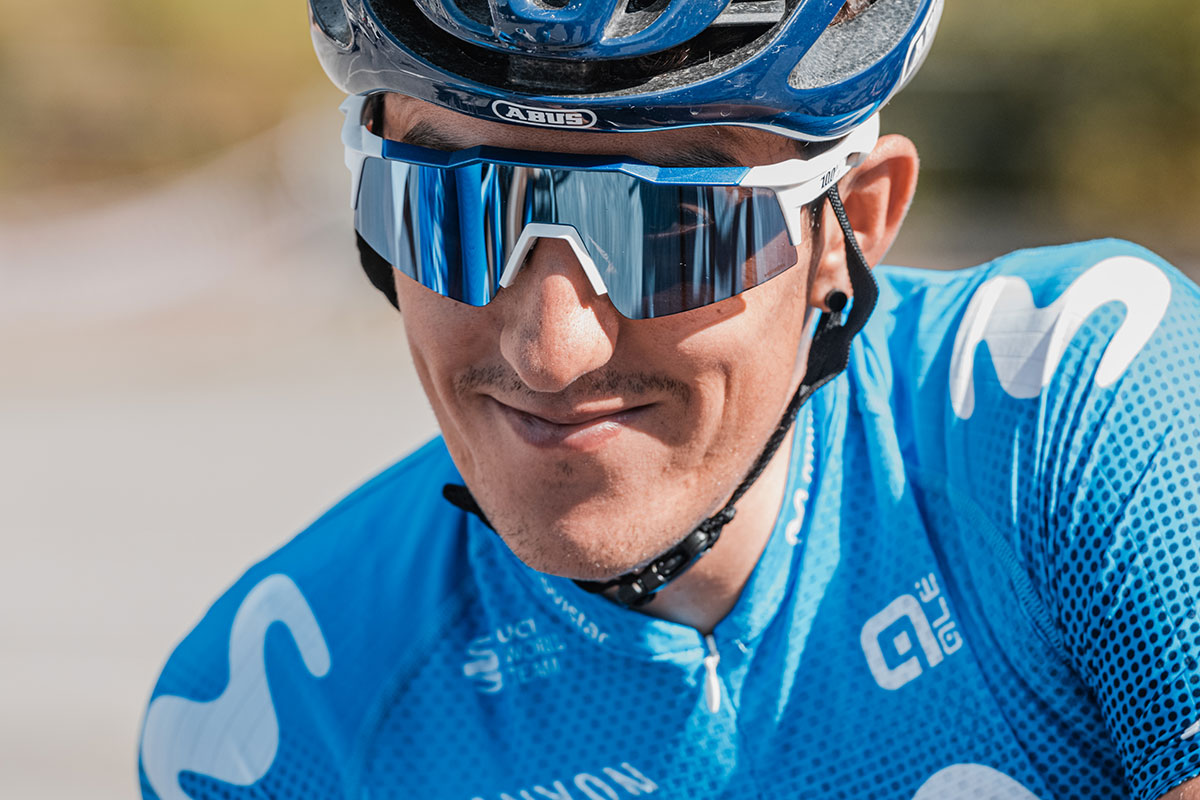 As a new recruit to Movistar, Enric Mas has had an unusual first season with the team. When asked what he is most looking forward to as racing restarts, he shared his thoughts:

"It's my first season with Movistar, and I never thought it would take so long to arrive. I am very motivated, and I can't wait to race the great Summer Classics. The season is starting again in a very different, more controlled way. But I've never been so happy to start over."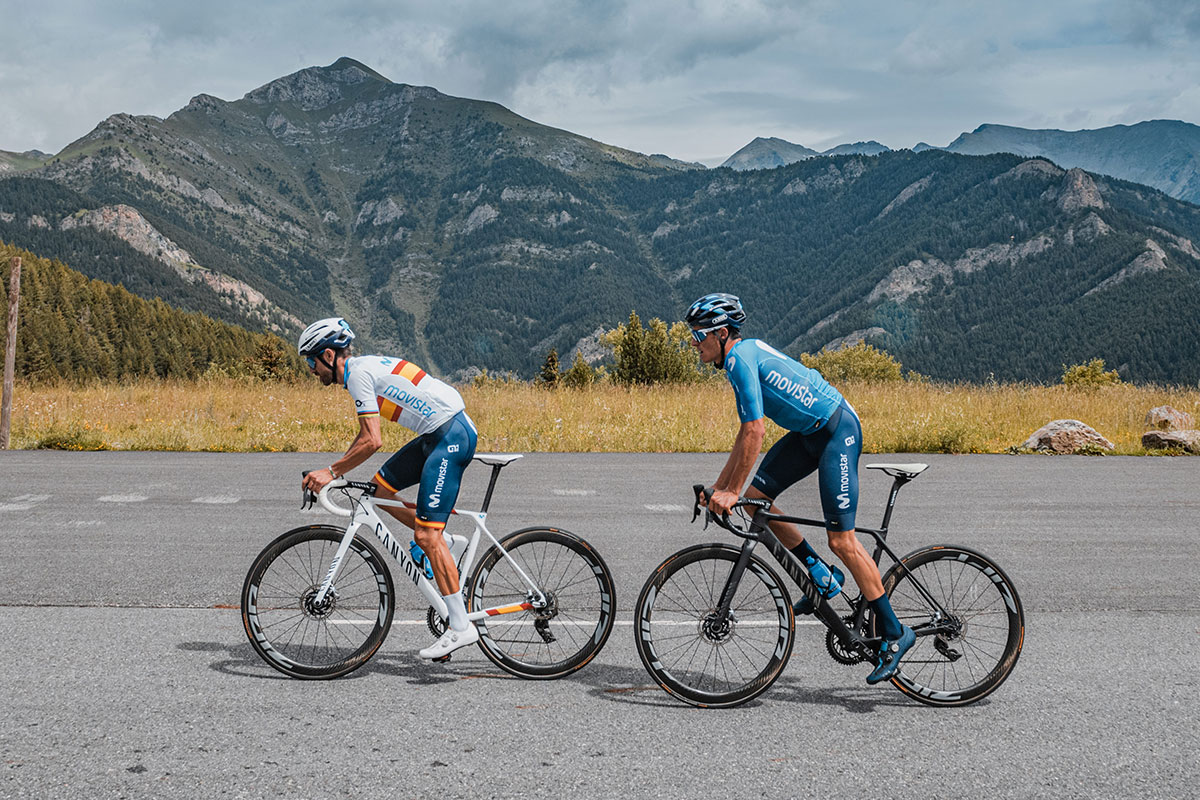 As for experienced team leader and current Spanish Road Champion, Alejandro Valverde, even with a condensed calendar, he's staying focused on the road to victory.

"I am looking forward to running again. After so many weeks away from racing, I have the right motivation to return to racing at my best. A special eye for me always goes to the Tour and also to the World Championship. A bit like two years ago, I really like the path. I want to fully enjoy these three months of racing."

As racing returns with riders in top shape and equipment dialled to meet the season's demands, we invite you to join Movistar Team in their pursuit of victory with the Vento Powerstrap R2 Aeroweave racing shoe—available exclusively at fizik.com.

Credits: Bagan Fotografia