Pro Downhill rider Thibaut Dapréla is an artist. He draws clean lines in practiced motions with the skill of a master, leaving behind precise strokes in his medium of choice: two tires and a surface of soft dirt. And while his means of expression may differ from that typically found in galleries, it's no less beautiful to watch him work.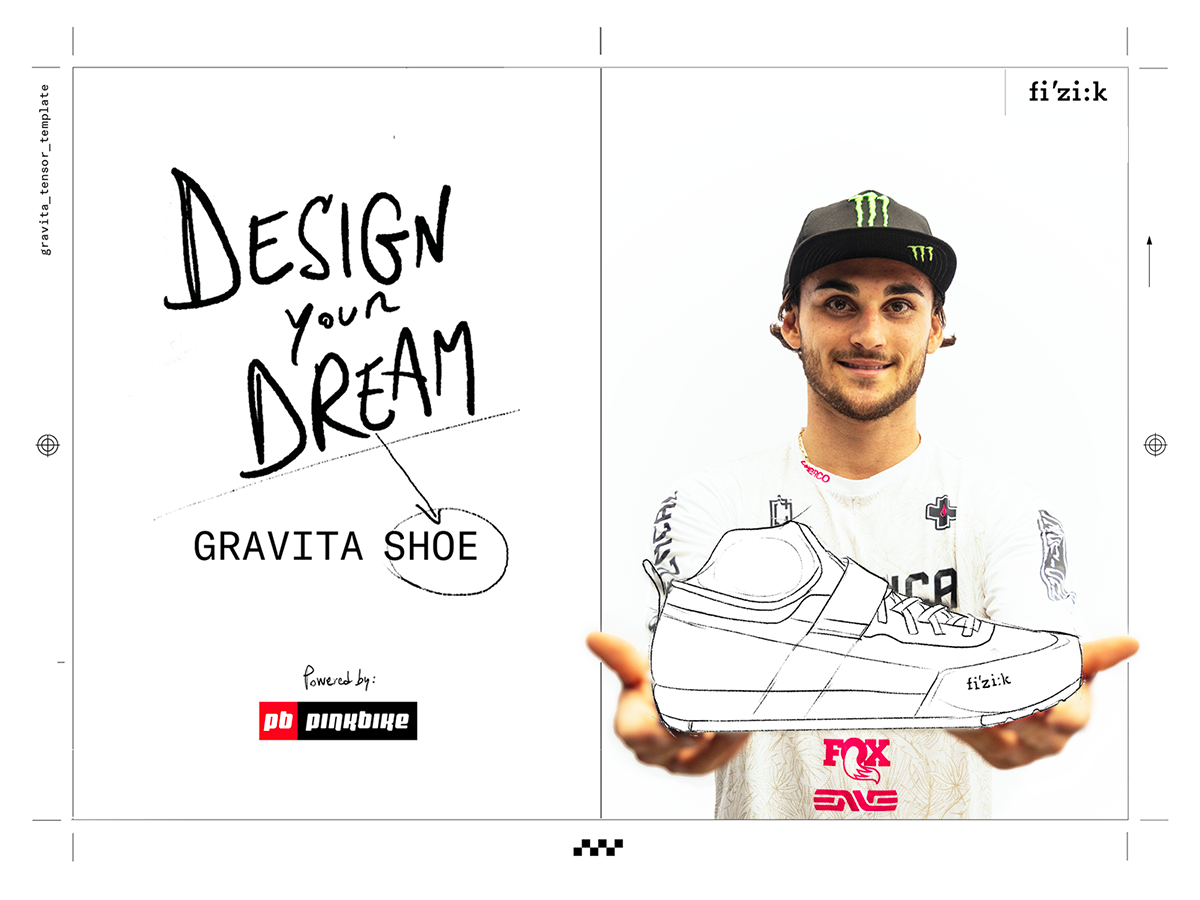 In order to set up this expressive rider for an exciting 2022 season, we had to get creative. Partnering with Dapréla and our friends at Pinkbike, we invited fizik fans across the planet to enter the "Design Your Dream Gravita Shoe" contest by downloading a Gravita Tensor template, adding their own style, then sharing on social media. The winning design would be produced in extremely limited quantities—one pair for our winner and a second for Thibaut to wear in a World Cup race in the coming season.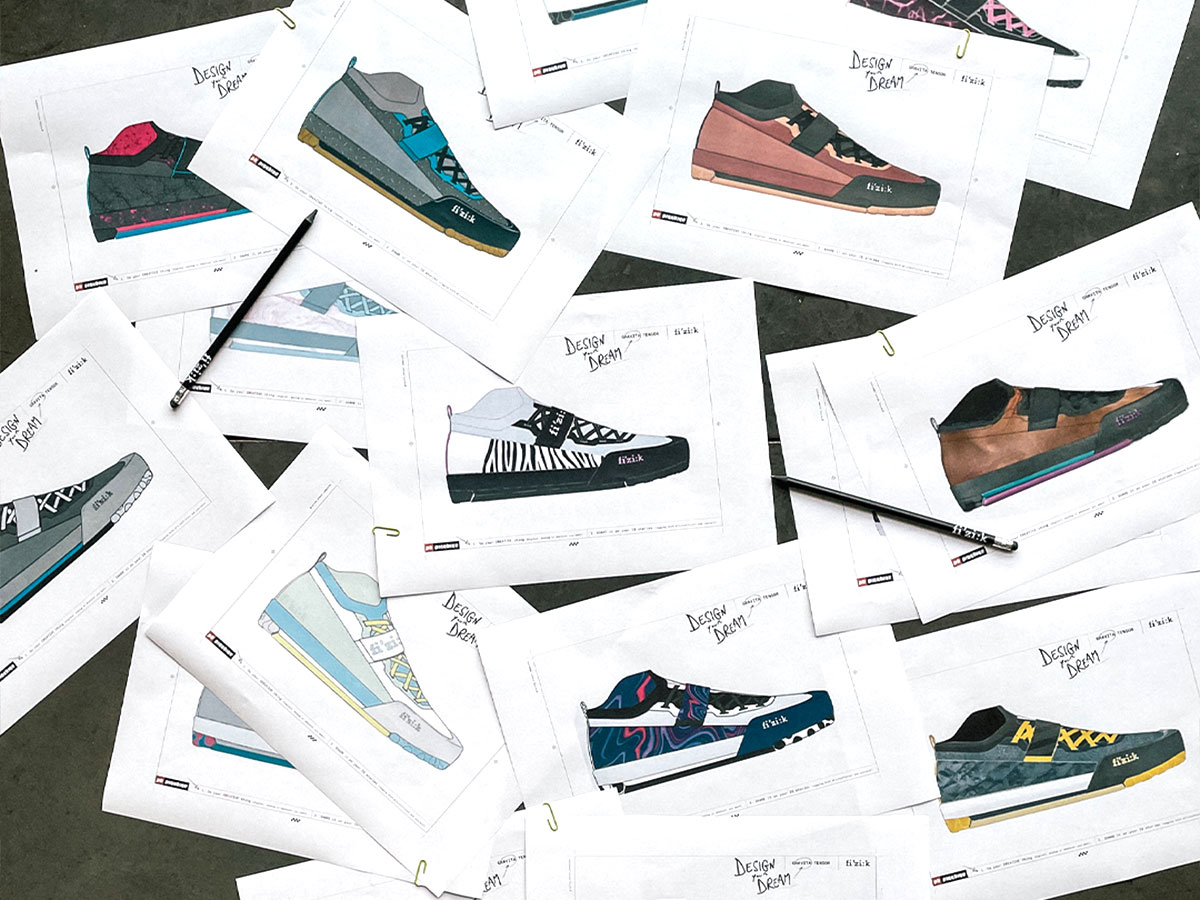 Your response was overwhelming. We received scores of incredible, colorful designs from countries including the US, Canada, Germany, Switzerland, France, Italy, New Zealand, and beyond. Blown away by the scale of creativity on display, Dapréla had his work cut out for him in choosing a winning pair, but after several weeks of deliberation, he found his favorite.
"Working with fizik is always stimulating because it allows me to never go unnoticed, neither in the design of the shoes nor in the aspect of the performance..
..It was fun to be the testimonial of this initiative with Pinkbike because it allowed me to see how many beautiful shoes can come from my Gravita Tensor model. I really enjoyed being a judge for a day! I will have a lot of fun wearing this special shoe made for me by a guy who hopes to one day compete here where I am today."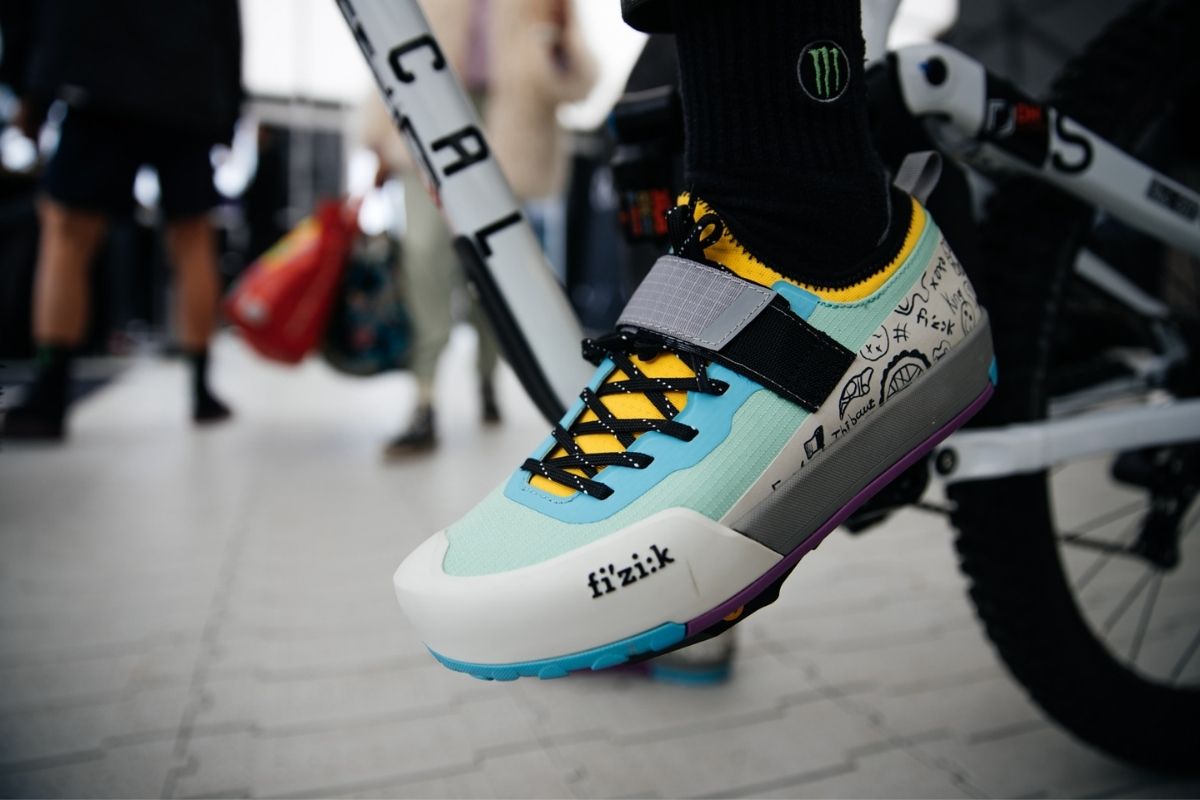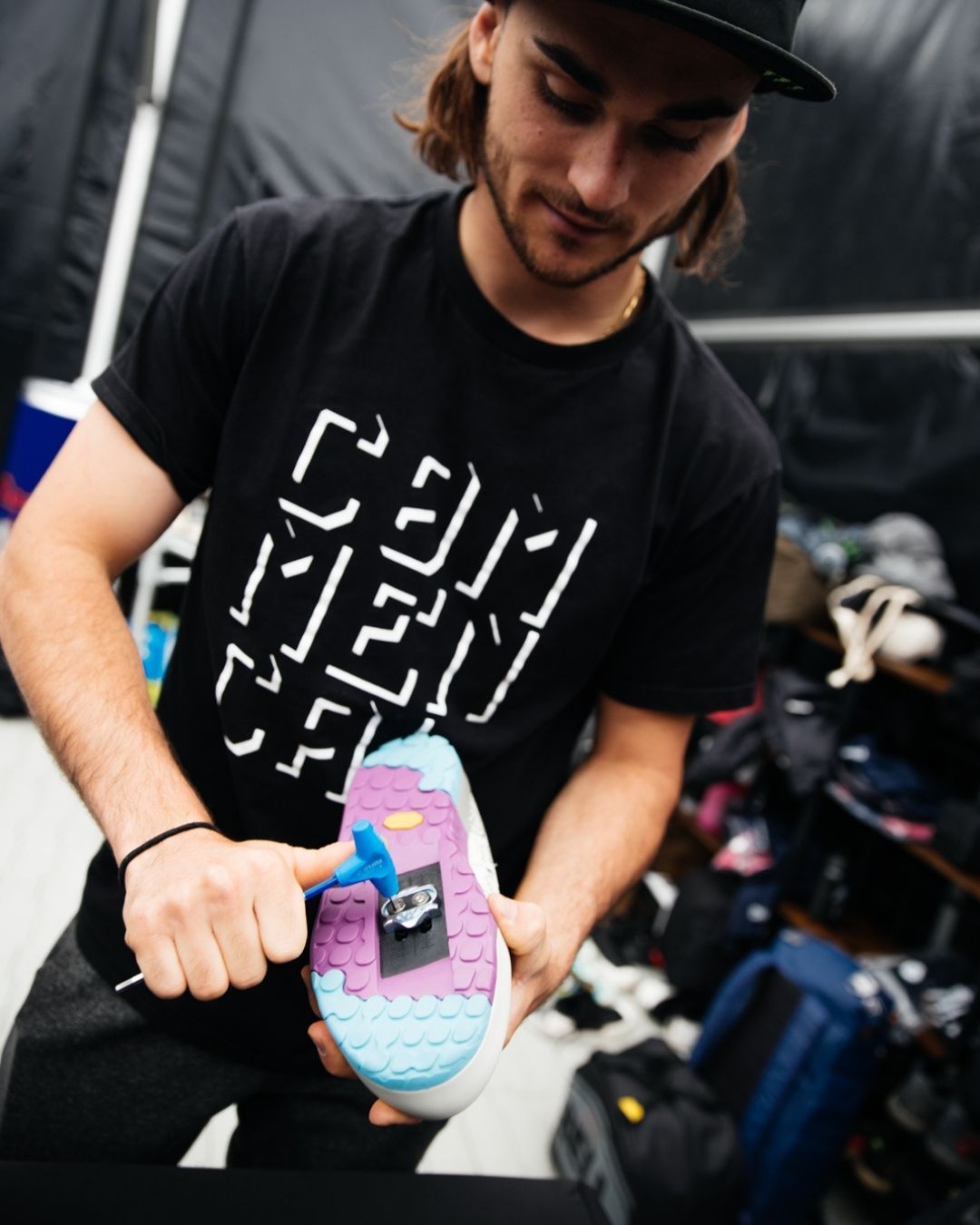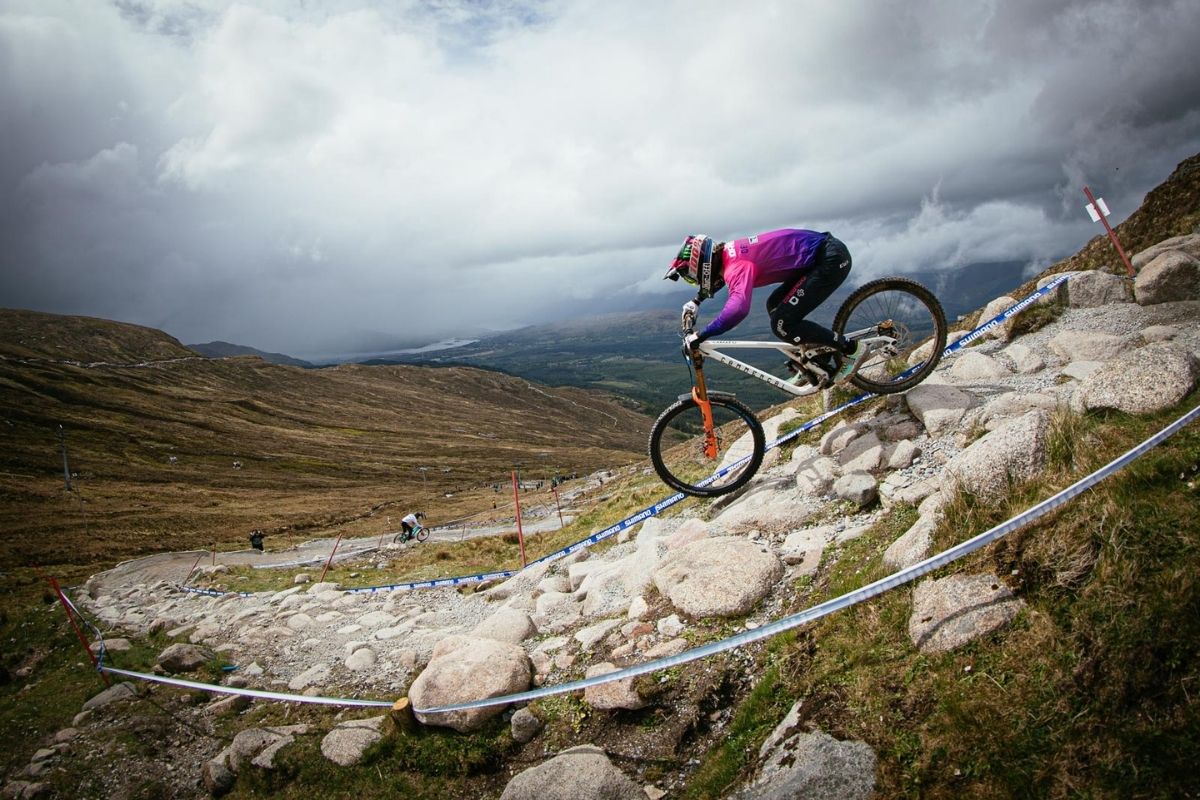 Like Dapréla, our winning designer may be young, but his talents far surpass his years. Alexandre lives in New Zealand where he enjoys all things MTB. As for the inspiration behind his unique Gravita design: 
"Last year, when New Zealand was locked down due to the pandemic, my only real escape was all things MTB, so this competition came at the perfect time! I wanted my design to be fun and different, so I loved every second of designing it the old-school way – bright marker pens and doodles. I am stoked Thibault chose my design and I can't wait to see the shoes in action. Thank you Fizik! I'm so honored"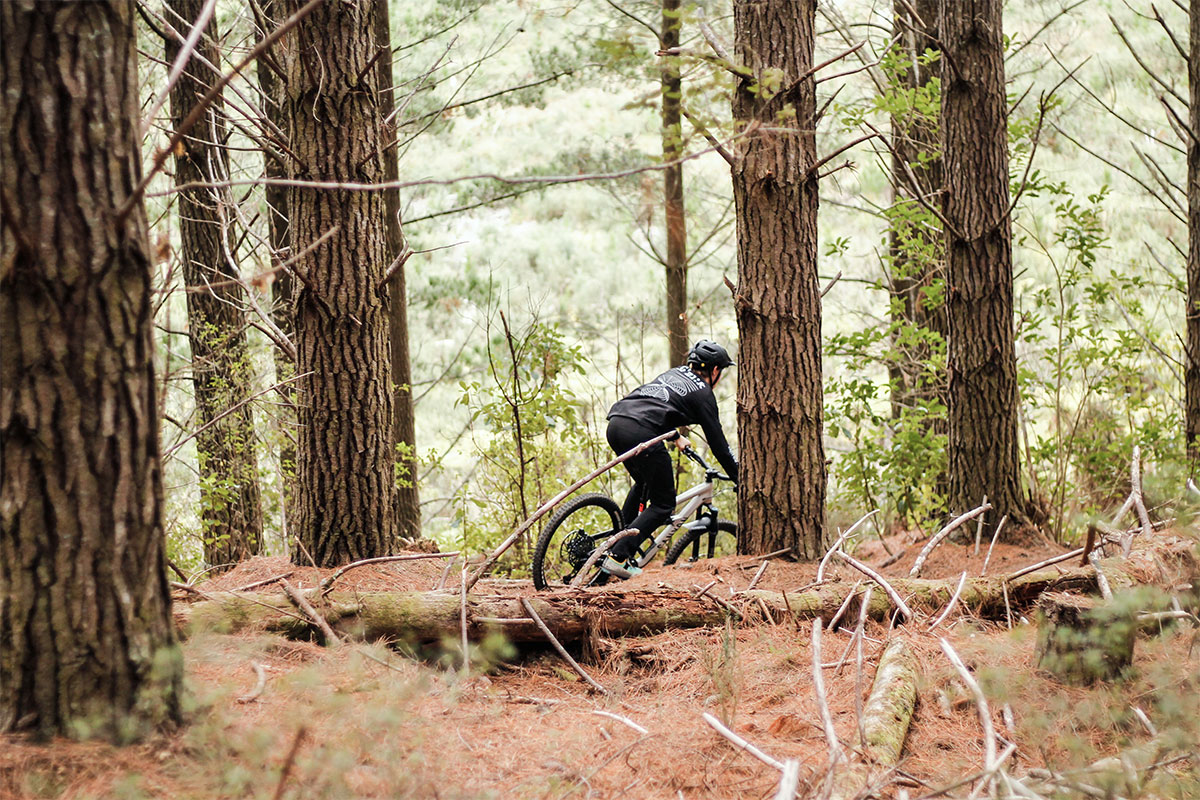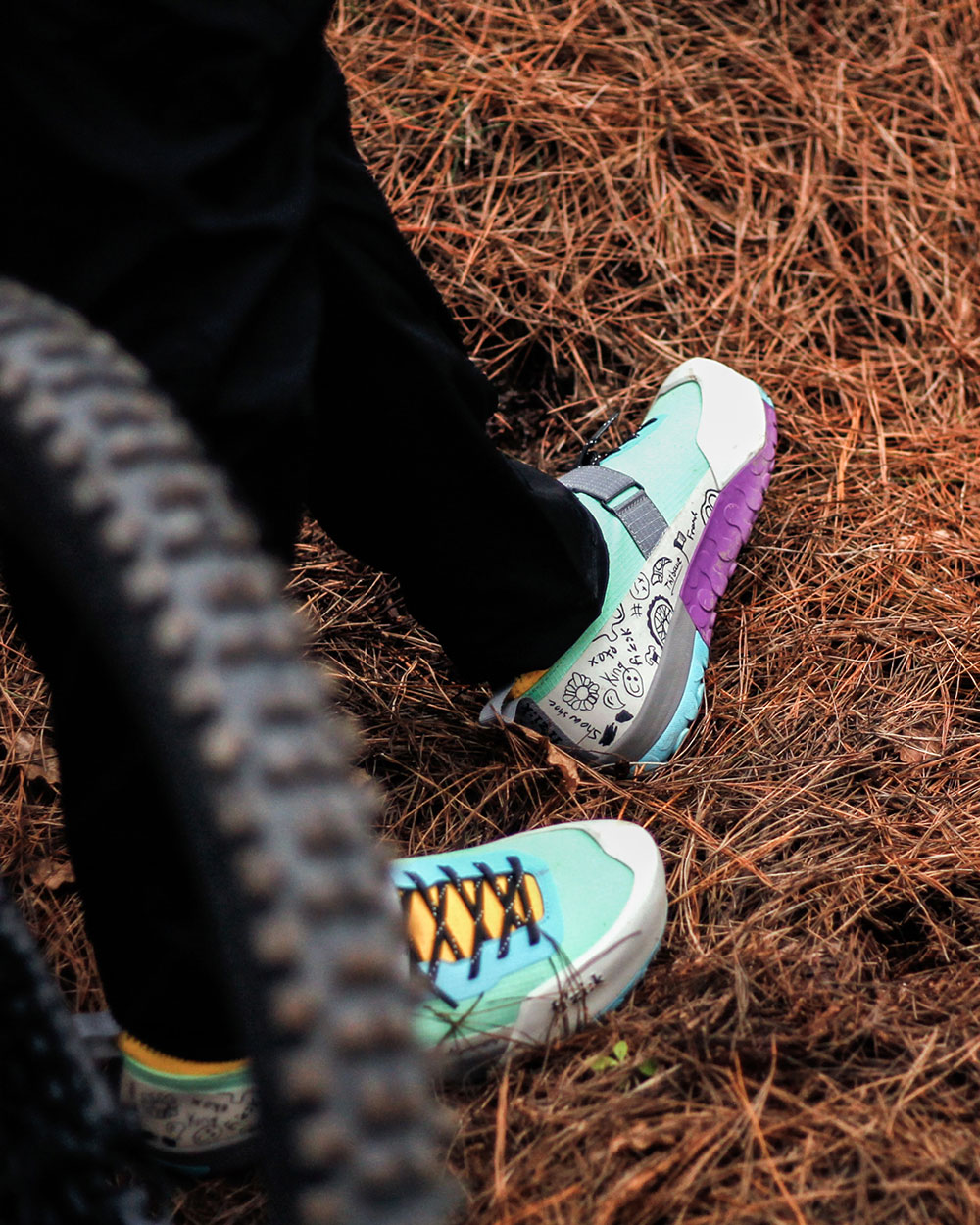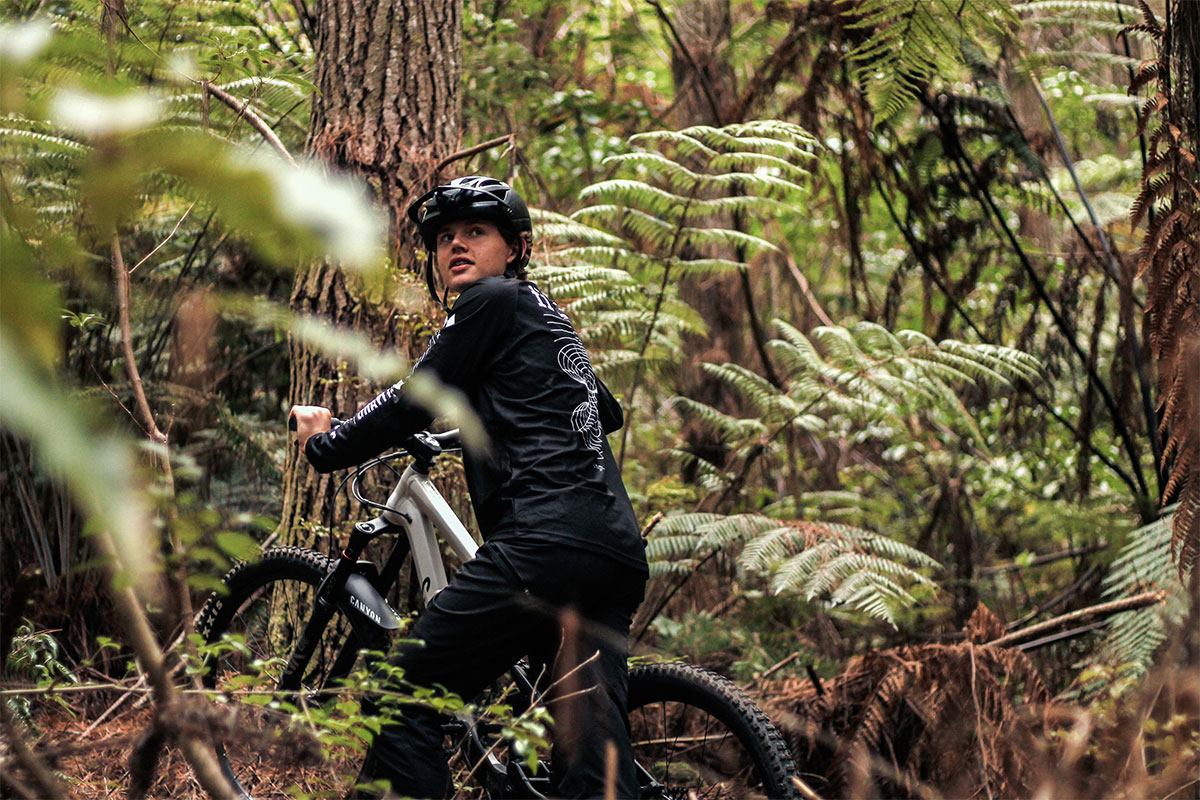 As Thibaut aims to paint yet another winning picture this weekend at the World Cup in Fort William, UK, he'll do so in a style provided by an equally artistic pair of hands. See Alexandre's dream Gravita Tensor make their debut this Sunday on board with one of the most vibrant riders in the sport. Good luck, Thibaut; congratulations, Alexandre; and thanks to everyone for getting creative with Pinkbike and fizik. 
How do you express yourself through riding?