When started fizik back in 1996 making saddles for the most discerning road cyclists was our goal. But like all road cyclists, once we achieved something, we wanted to go further. So we started to collaborate directly with the pros to refine our saddles and other products to compete at the highest level. Finally, in 2019, we reached a new measure of success.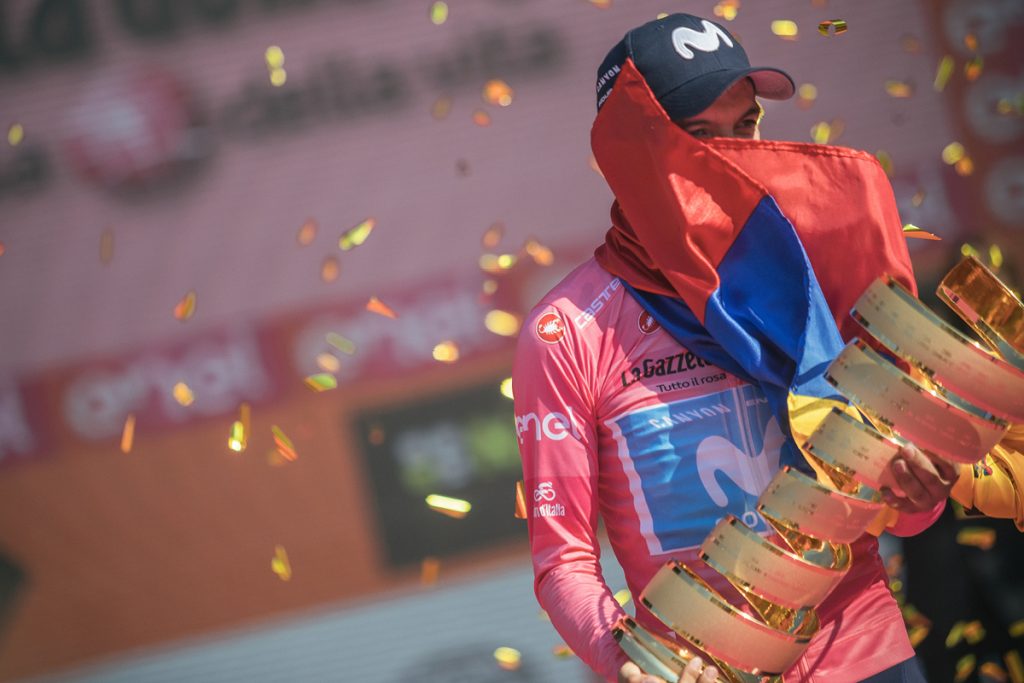 It was a historic season of firsts that started when Richard Carapaz claimed Stage 14 of the Giro with a brilliant solo attack to secure that he would become the first Ecuadorian to finish in the pink jersey, as he did so with the Infinito R1 Movistar Team shoes and Antares 00 saddle we designed along with him.
Then, as Egan Bernal clinically dissected the world's most coveted race to become the first Colombian to top the Champs-Élysées podium, as well as the first Latin American champion, he did so on an Antares R1 saddle.
And finally, when Primož Roglič withstood repeated attacks in the mountains to ultimately defend his lead at the Vuelta, he did so on the Antares 00 saddle, making him the first Slovenian Grand Tour champion. These athletes had one thing in common, they all rode fizik.
Just as winners aren't built overnight, they aren't built alone. For a rider, winning a Grand Tour is the product of courage, strategy and talent, but also years of incremental research, meticulous refinements and persistent hard work. What is true for riders can be said for the brands who dare to enter the professional arena along with them. Here, success is measured in winning, and fizik has been on top of more podiums in 2019 than any other product manufacturer.
This most recent triple crown win is the latest chapter in a long and steady story of innovation leading to success. Producing top-tier equipment means an enormous investment in people, manufacturing and technology, but that is only the starting point.  It takes a brand that understands long-term cooperation and persistent commitment to be able to consistently compete at the World Tour level. Rider feedback is part of what drives our innovation, and reaching the finish is always a team effort.
As the point of contact between world-class athlete and machine, fizik products must perform at a world-class level. If the relationship between rider and machine is crucial, then the collaboration between rider and designer is its equal. It's a responsibility we take seriously, and one which continues to result in victories we take great pride in celebrating.
To celebrate a season of unforgettable firsts, we have created a limited edition 2019 fizik Grand Tour poster, available now at fizik.com.