Björn Lenhard is a tough, understated guy. You don't get to finish second, then third in the Transcontinental Race without being tough. So when he says something is unrideable, you can take him at his word.

And that's how he described parts of the third parcours in #TCRNo7, up and then back down the stunning Besna Kobila mountain in southern Serbia. The parcours includes a long section that's euphemistically described as 'gravel' by the race organisers but that doesn't really do it justice. It's a steep and sketchy trail filled with fist-sized rocks sitting on loose sandy soil, beside fat gullies carved out by rain water streaming down the mountain.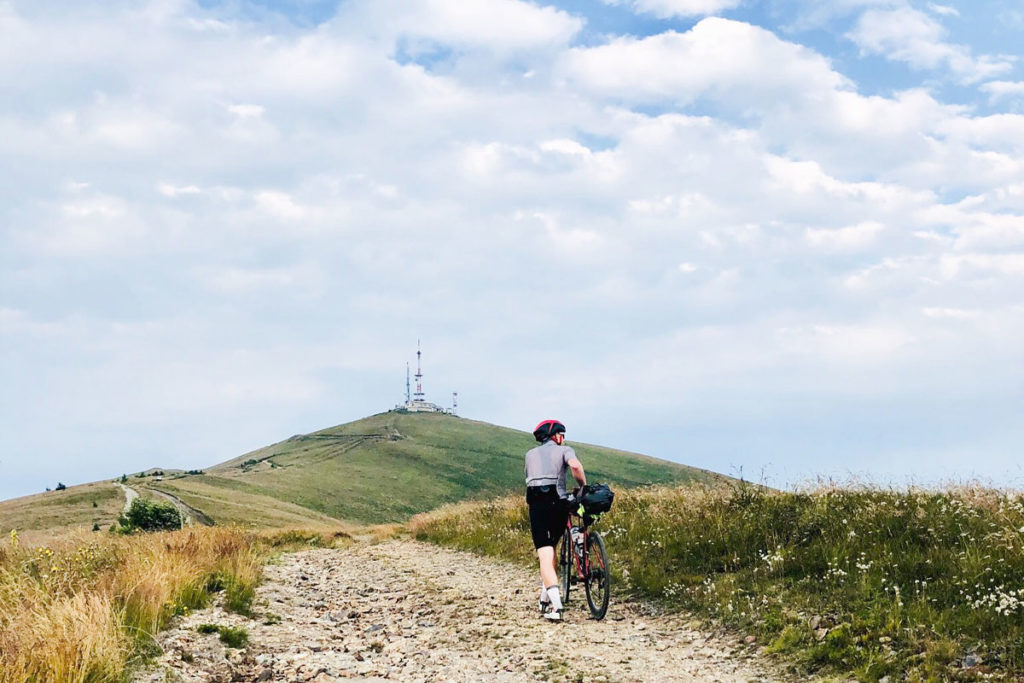 It's the sort of terrain that would be challenging on a full-suspension mountain bike with fresh legs but on a fully-laden, skinny-tyred road bike? After 600km of riding? When the mind and body are already beyond tired? No thanks.

Once this treacherous section of the parcours has been negotiated, there's a 30km paved descent down Besna Kobila towards the second race control point at Inn Zormaris, where Transcontinental volunteers waited to stamp brevets and log times, incongruously surrounded by a Serbian wedding party of more than 200 people.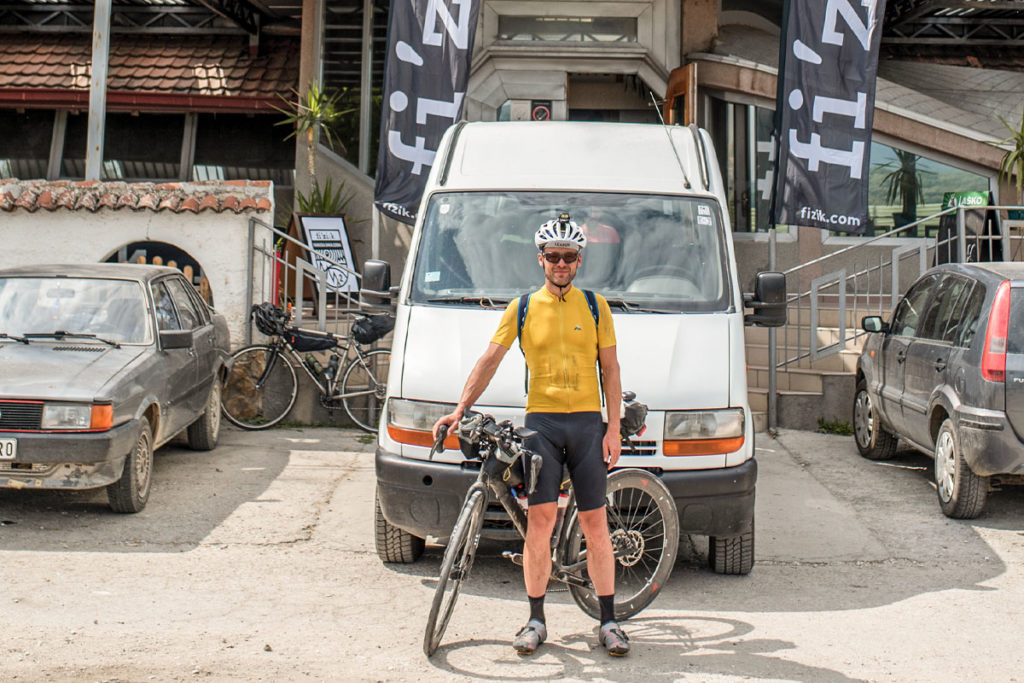 Björn reached the fizik-sponsored control point a couple of hours ahead of anyone else, one day, nine hours and 17 minutes after the race started. Chugging down a large bottle of Coke, he patiently answered the questions that were fired at him. He'd had two and a half hours' sleep since leaving Burgas. No punctures. No mechanicals. The heat was 'crazy'. He'd been eating nothing but 'TCR food'. And it was best not to ask about the makeshift padding on top of his saddle.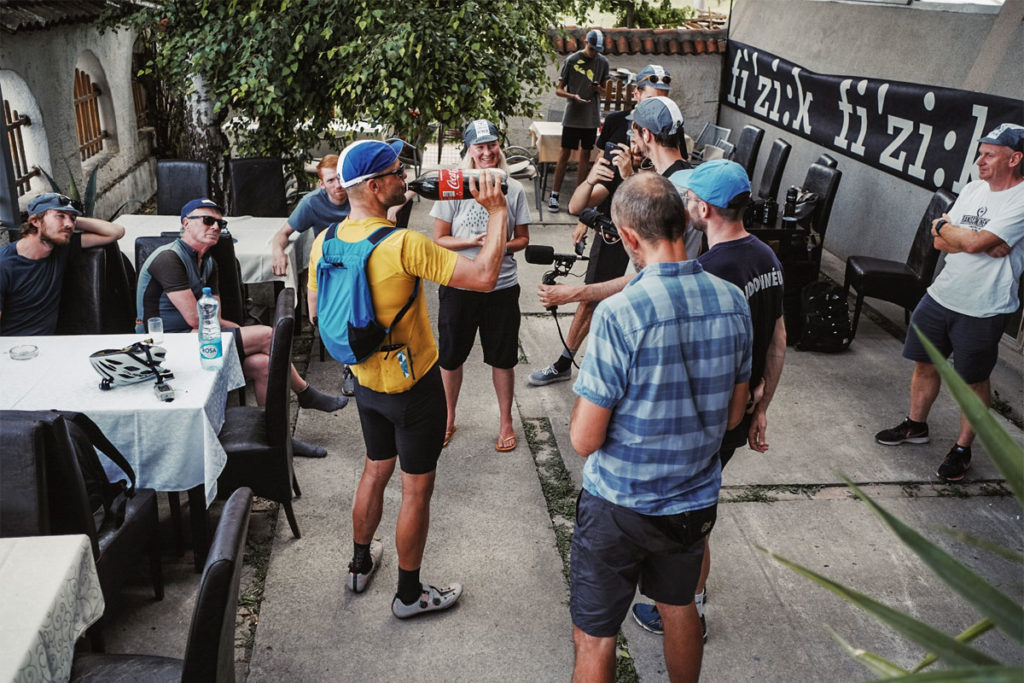 Then, after a few minutes, he was off again, starting the long journey towards the third checkpoint in Austria. But before Jonathan Rankin, the second-placed rider, had arrived, Björn was back at the checkpoint and the untold story behind that makeshift padding was revealed. It involved a wasp sting and some abscesses and ultimately it led to a heart-breaking decision to scratch from the race.

Of course, there were no complaints –

"This is real life. It goes on…it doesn't make sense to risk everything for what is just a race."

– but the disappointment must have been acute for Björn.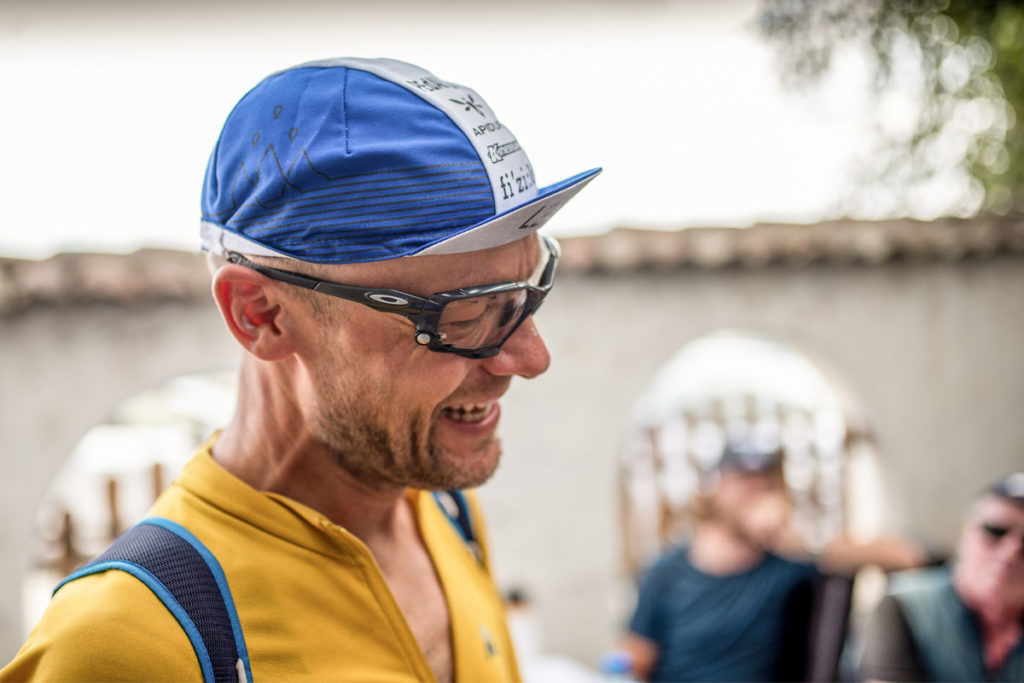 Meanwhile, other riders started to arrive at the control point. First Jonathan, then Kosma Szafranik, followed by Björn's training partner Fiona Kolbinger. By the start of day three, Fiona had overtaken Jonathan to become the TCR's first-ever woman race leader – although Kosma's tracker had gone dark overnight so at the time of writing, organisers aren't sure where he is.

After checkpoint 2 comes the long haul up to the third checkpoint in Austria, more than 1000km away.

The race continues – sadly without Björn.