California has no shortage of spectacular landscapes – and what better way is there to explore them than on two wheels with good company. That's why when Melissa and Frenk Martucci were invited to a wedding near the Sequoia National Park, they jumped at the opportunity to extend their trip and spend a day riding amongst these silent, ancient giants.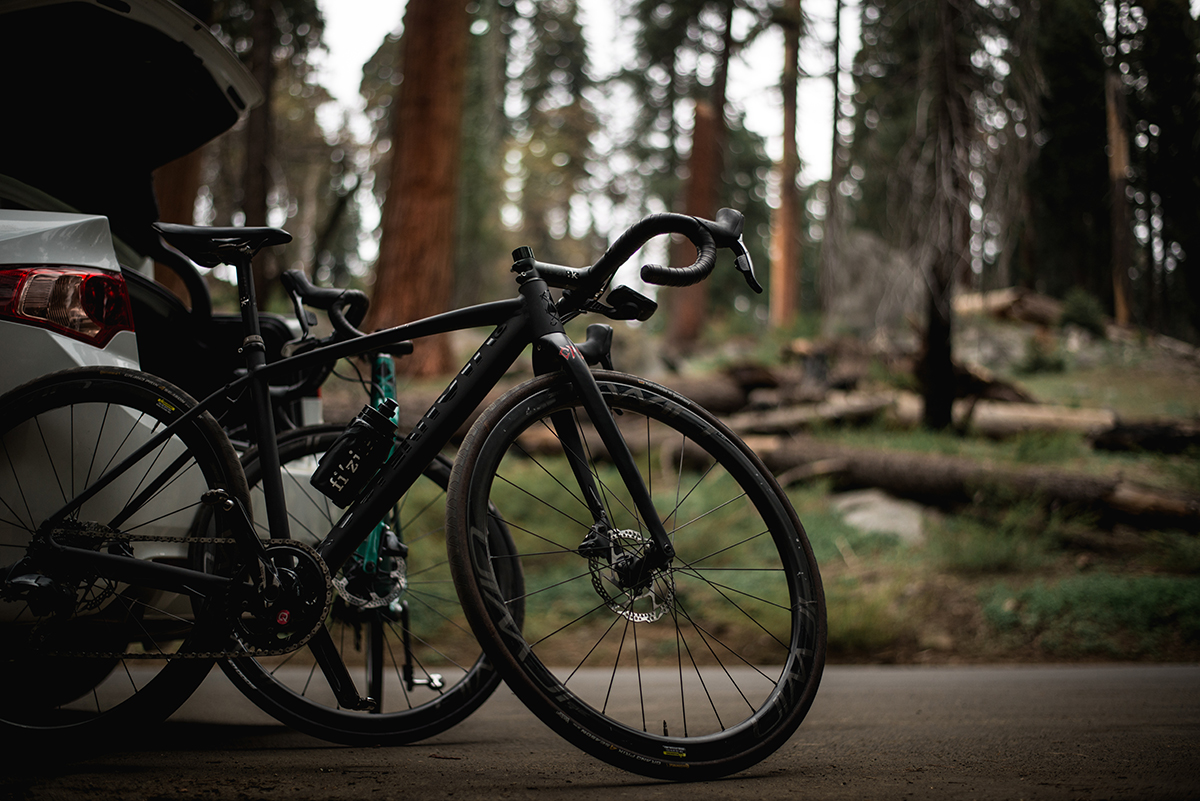 First, it needs to be said that Frenk and I need another day to fully explore Sequoia. As it happened, our visit to Sequoia was actually a side adventure after attending the wedding of my close college friends. Both Frenk and I had never been, so we weren't quite sure what to expect, but we quickly realized that a day there was simply not enough.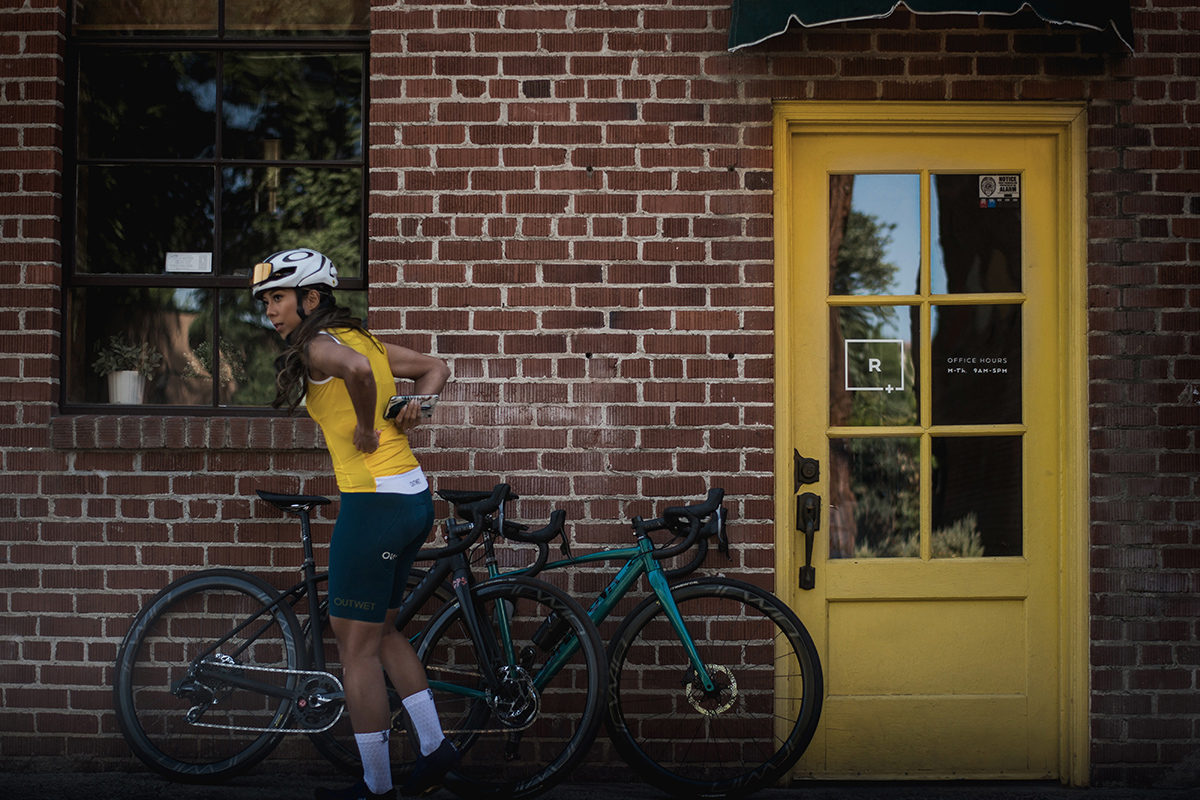 The entrance to the park itself sits at the bottom of the foothills. It is 16 miles to the Giant Sequoia Grove, which is where you can find a large collection of the epically beautiful and mind-blowingly large sequoia trees. To get there from the park entrance, you have to climb just shy of 5,000 feet through a plethora of sharp turns and switchbacks. We recommend leaving early in the morning to beat the heavy traffic that usually picks up at about 10 am. Luckily, there are plenty of turnouts to allow cars to pass if needed. One thing we didn't expect was to encounter so many deer on the roadways. Frenk and I saw about six deer on our way up and down, so proceed with caution – especially if you are on the descent.
Once in the sequoia grove, you can still see the aftermath of the 2020 Castle Fire that scorched many of the trees. Some of the sides of the survivors are burned, but remarkably, these trees are still alive and thriving.
"Frenk and I learned that fire is actually an essential part of the life cycle of the giant sequoias because only at these high temperatures will the cones open to release their seeds."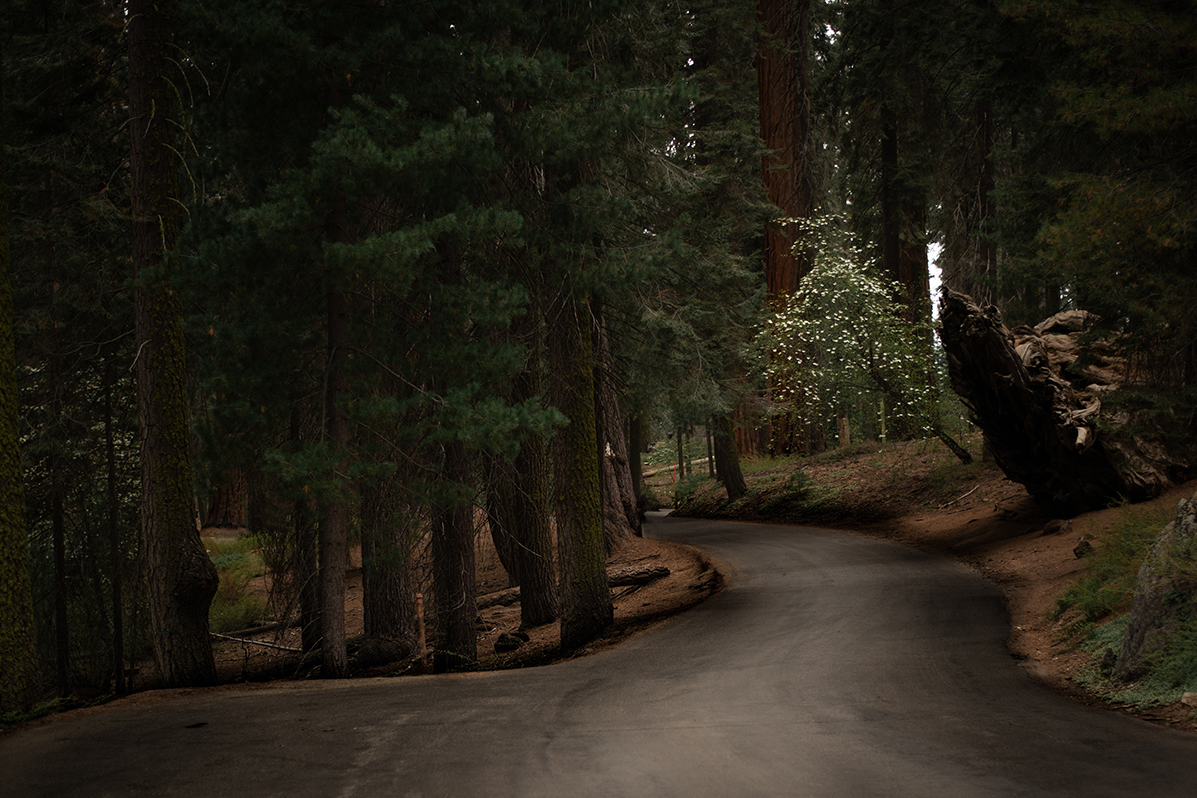 At the top, the weather was dramatically different, and at midday, we were able to experience the forest filled with fog, which was utterly magical and unlike anything I've ever seen. The trees themselves are unusual in the sense that they don't feel like trees. If you touch one, you will notice that they are almost soft and squishy in texture. Being amongst these trees feels like time traveling in a way – some of them are 3,000 years old! To say that they are pieces of history is an understatement. These trees have played witness to history itself, and the fact that they have been around for this long – untouched, untainted – is inspiring.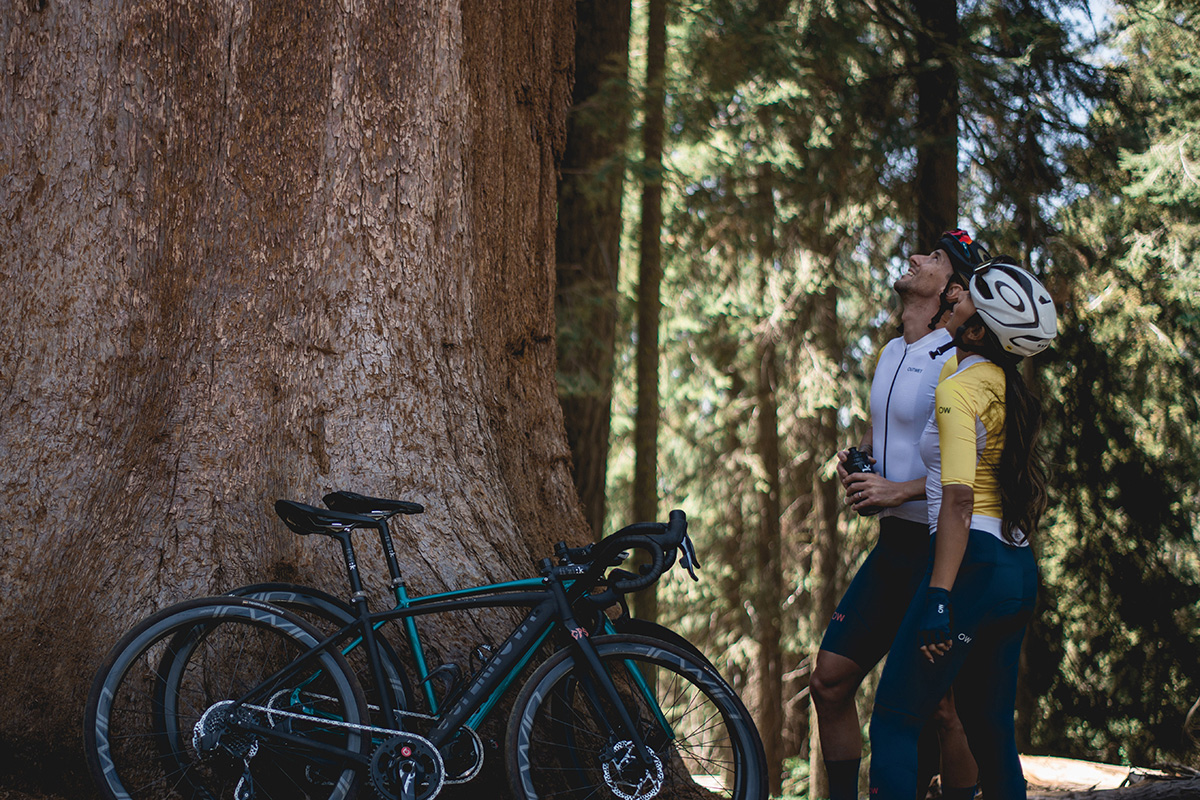 My hopes are that these trees will continue to live on throughout the ages and that the generations to come will continue to love, respect, and protect them, just as our ancestors did. We plan to return to Sequoia soon so that we can do more riding and definitely some hiking and exploring, too!
You can follow all of Melissa and Frenk's ongoing adventures over on Instagram:
@frenkmartucci, @_mizmissy_