fizik's Downhill riders and Cross-country riders prepare for another double-header of action. This time it's Val di Sole, Italy on 3-4 August followed by Lenzerheide, Switzerland on 10-11 August for the last European fixtures of the 2019 World Cup before heading across the Atlantic for the World Championships in Canada and the final World Cup meeting in the USA.

DOWNHILL

At the last double-header, Santa Cruz Syndicate's Frenchman Loris Vergier shot a storming run on a hot, dusty, slippy Andorran course to claim second place, a whisker away from repeating his maiden World Cup win. He backed this up with fifth at his home track, Les Gets. After 11th place in Andorra, Vergier's team-mate Greg Minnaar, one of the few riders to have previously raced World Cup at Les Gets (with its a 17-year absence!), put in a pleasing seventh place in France. Luca Shaw continues recuperating from injury with top-20 finishes, matched by Team UNNO's Greg Williamson.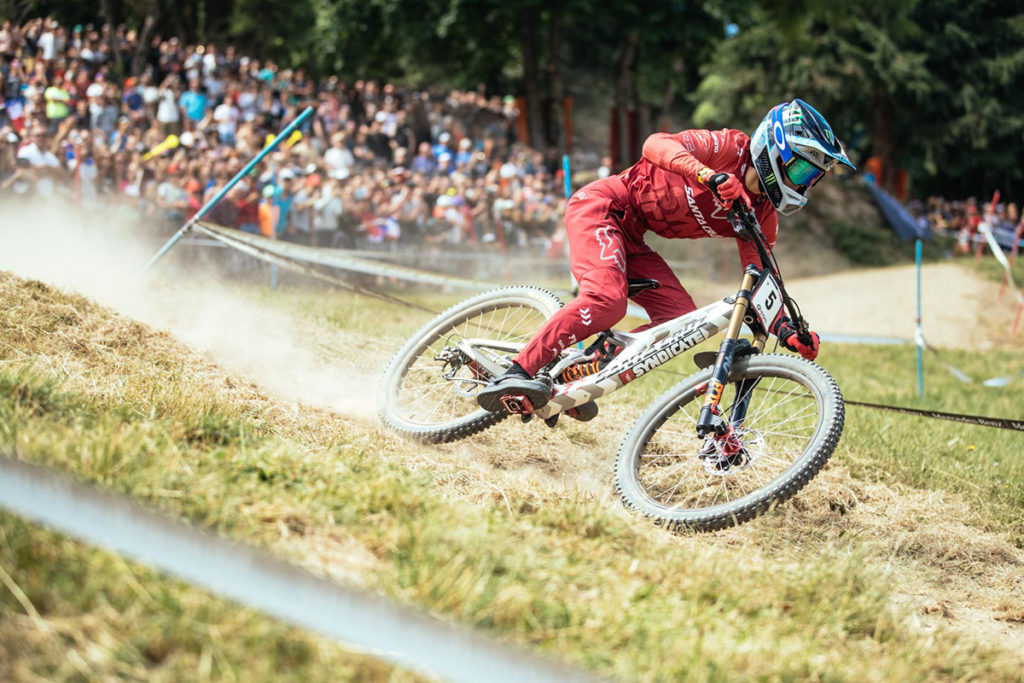 Vergier has moved up to fourth in the World Cup standings (matching his 2018 overall) Minnaar is sixth.

The Val di Sole DH track is technically demanding with an average 22% slope from its fast flow sections and road gap near the top and the rocky, rooty "hell" wall followed by the 20-meter Pippo Jump at the end. The super-fast Lenzerheide downhill track drops 626m over 2.2km with bermed bends and 4m-high drops towards the line. They'll both be wild!
CROSS-COUNTRY

Amongst our Gobi and Tundra-riding cross-country athletes, Ondřej Cink was one who felt the effects of the thin Andorran air. After taking an early lead in the Olympic-distance XCO the Czech rider suddenly slowed up and pitted, apparently with breathing difficulties, then battled back to finish 10th, matching his XCC position. All better in Les Gets, he bagged eight in the XCC and fifth in the XCO – then went on to win the Czech National Championships!

It's also congratulations to his Kross Racing team-mate Maja Włoszczowska who has just won the Polish Championships and fifth in the European Championships held in Brno!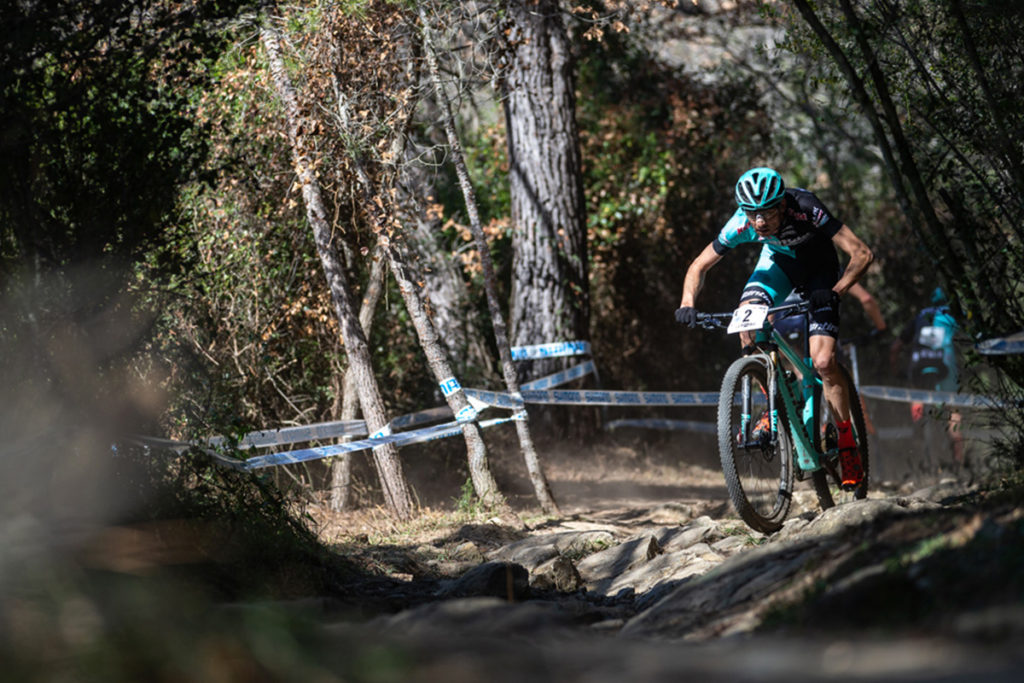 Bianchi Countervail's Stephane Tempier finished 12th in the Olympic distance race at Vallnord, then put in a very impressive fourth at his home race, Les Gets. With a number of Italian and Swiss riders for fizik we wish them similar good fortune at their up-coming home races!