On the Canadian West Coast at the southernmost point of British Columbia, Vancouver's North Shore is located on the traditional territories of the Squamish and Tsleil-Waututh Nations.
This spectacularly beautiful setting is the birthplace of modern mountain biking as we know it and the host to a unique off-road playground.  
Here, just 15 minutes from the hustle and bustle of downtown Vancouver, the three North Shore mountains – Cypress, Fromme and Seymour feature an unending range of freeride trails, singletrack and downhill to enjoy, whatever the season.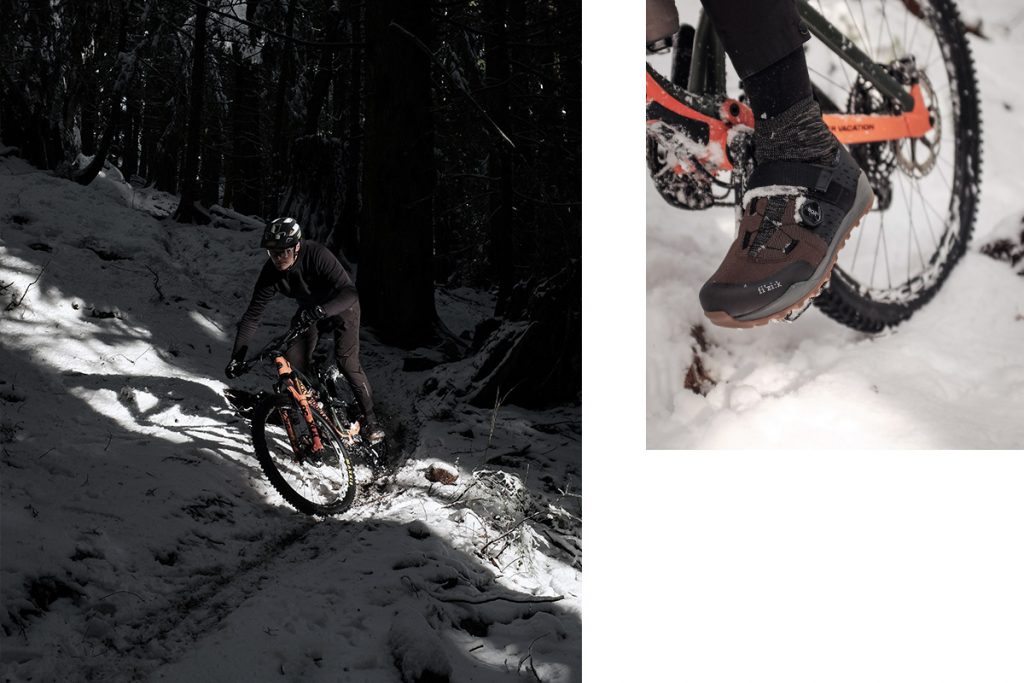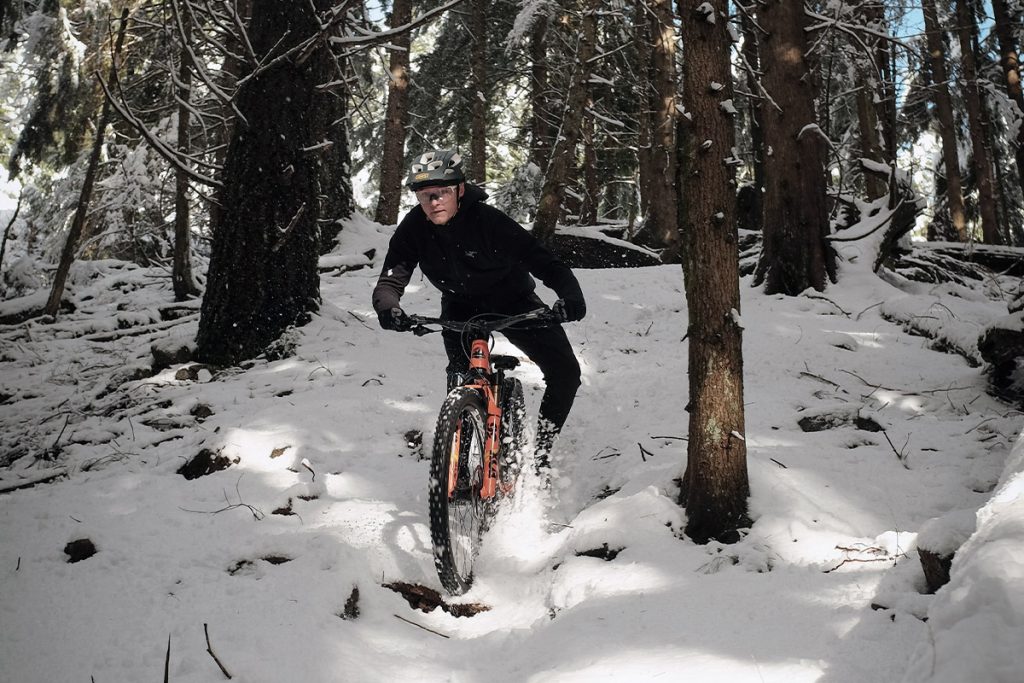 Changeable weather conditions, exposed tree roots and a notable forest stillness make for a powerful riding experience that always feels both wild and restorative. Local riders Kyle Scully + Nick Geddes have come out on a winter ride to explore the trails and rediscover the epic mountain wilderness. 
"Even though I have been lucky enough to grow up riding on these mountains, I still discover new trails and continue to grow my love for mountain biking in ways I couldn't anywhere else."

Kyle explains before heading off into the Cedar forest.
The icy chill in the clear air contrasts with the soft silence of the snow-covered trails that invite the rider to test his skills. On the technical downhill sections, Kyle drops off the huge rock boulders that surge out of the forest hillside, interspersed with winding cross-country singletrack and a seemingly never-ending series of natural obstacles. There's a familiar vibration as they ride onto the old-growth lumber rideways, jumps and bridges, spanning fallen trees and ravines.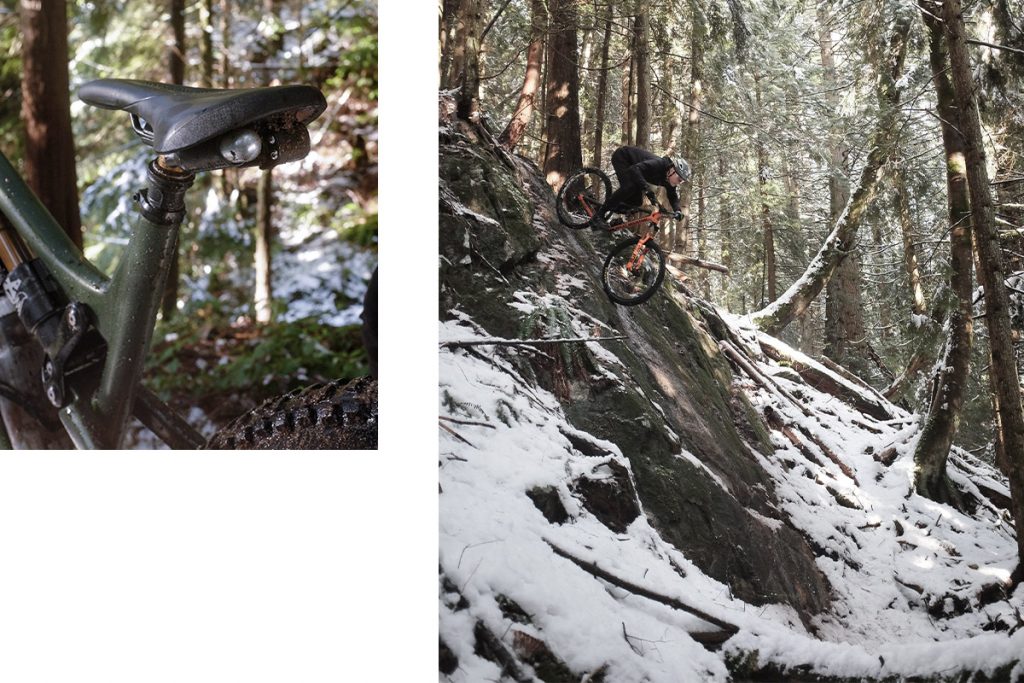 The North Shore winter trails demand respect and require heightened concentration over the icy sheen of the hard rock, slippery wood surfaces and snow berms that challenge both rider and equipment. But as the snow retreats against the backdrop of the watery sunshine, you can't help but be struck by the immensity and natural energy of the mountain.
Photographs: ©kylescully