For sixteen seasons, former basketball pro Reggie Miller was known for his talents as a skilled shooter, ending his career with the Indiana Pacers in 2005 with the league record for most career threes—a record that nearly twenty years later has only been surpassed by two other players. Now back in his native California, Miller has traded his high-tops for cleats and has his sights set on a new goal: encouraging others to ride their bikes. And you can bet, when Miller takes aim, he doesn't miss.
"Tim Commerford [yes, of Rage Against the Machine fame] is the reason why I really got into the sport of cycling. I had just moved to Malibu; I was in a restaurant when he approached me to welcome me to the neighborhood and asked if I had ever mountain biked. I said no, I had never owned a bike, and he decided that I should go out on a ride with him and a few of his friends—those friends turned out to be big-wave surfer Laird Hamilton and Bally fitness owner Don Wildman. I didn't quite know what I was doing on the mountain bike, but I fell in love with being on those trails. It was an unbelievable ride, and that's when I knew I was hooked on mountain biking."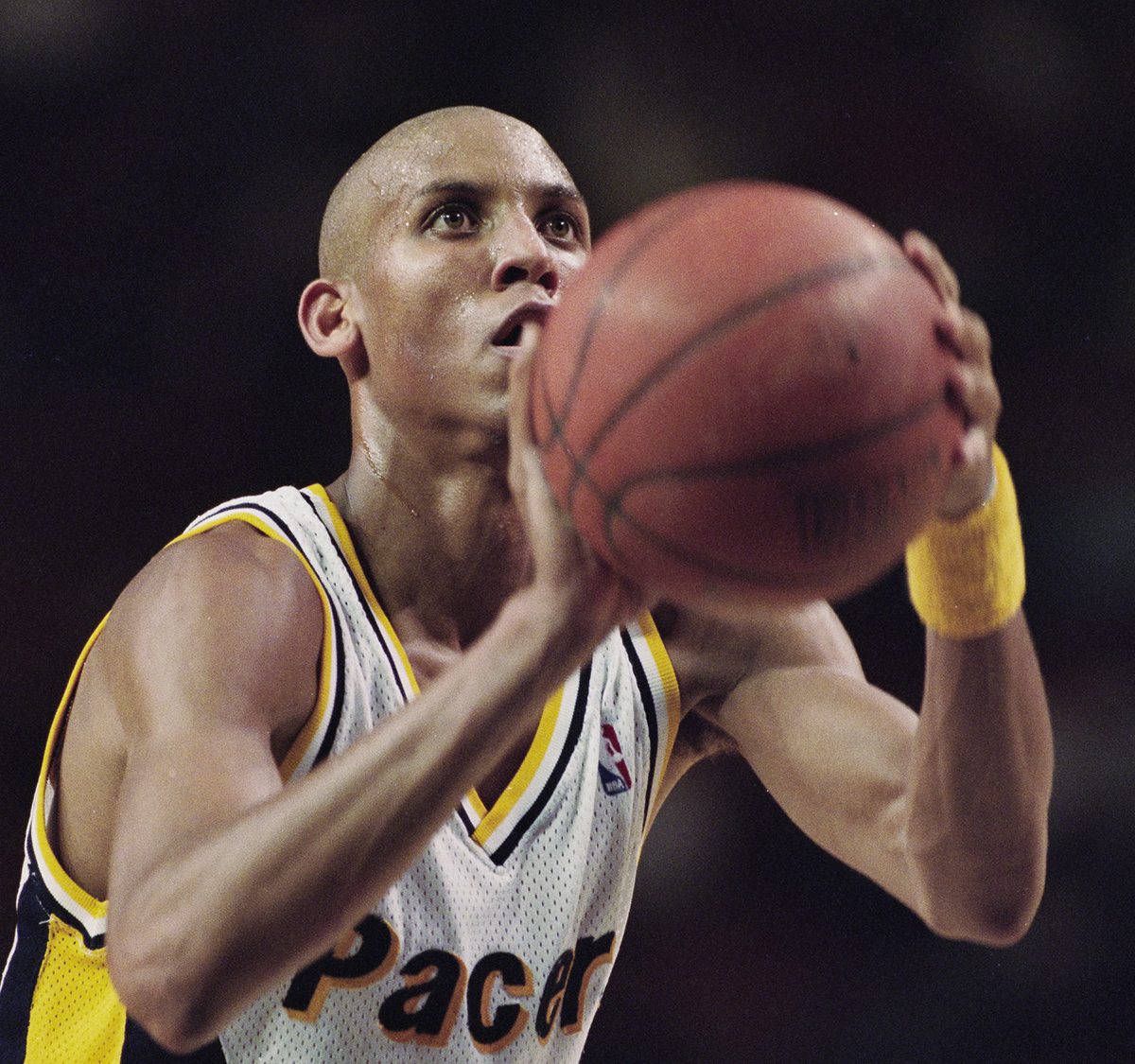 "Once I retired, I started to ride more mountain bikes, and then it just started to grow more over the years, hiring a fitness trainer and a coach and racing mountain bikes to keep up that competitive edge. Training for bike races is a little bit different than when I was a professional basketball player. Being on a bike is much more repetitive – more intervals, more cadence training, longer rides to build up your cardio, whereas in an NBA game, everything is more short sprints and weight training."
Ever the competitor, Miller takes his training seriously. Luckily, he lives in the perfect place to keep his intervals interesting, mixing road cycling with time spent off the tarmac.
"I typically ride five days a week. I have so many favorite regular routes because I'm surrounded by beautiful mountains to climb on the road as well as the trails—I'm lucky to live in California."
Putting his training to practical use, Reggie regularly takes part in cycling competitions, from cross-country MTB races to gravel grinds and more—and always kitted out in his Team Boombaby colors, an organization that Miller uses alongside his public platform to raise awareness and money for causes close to his heart. Past projects include a popular collaboration between Miller, Boombaby and the Italian cycling-apparel makers at Castelli to raise money for both the Dropping Dimes Foundation and Equal Justice Initiative.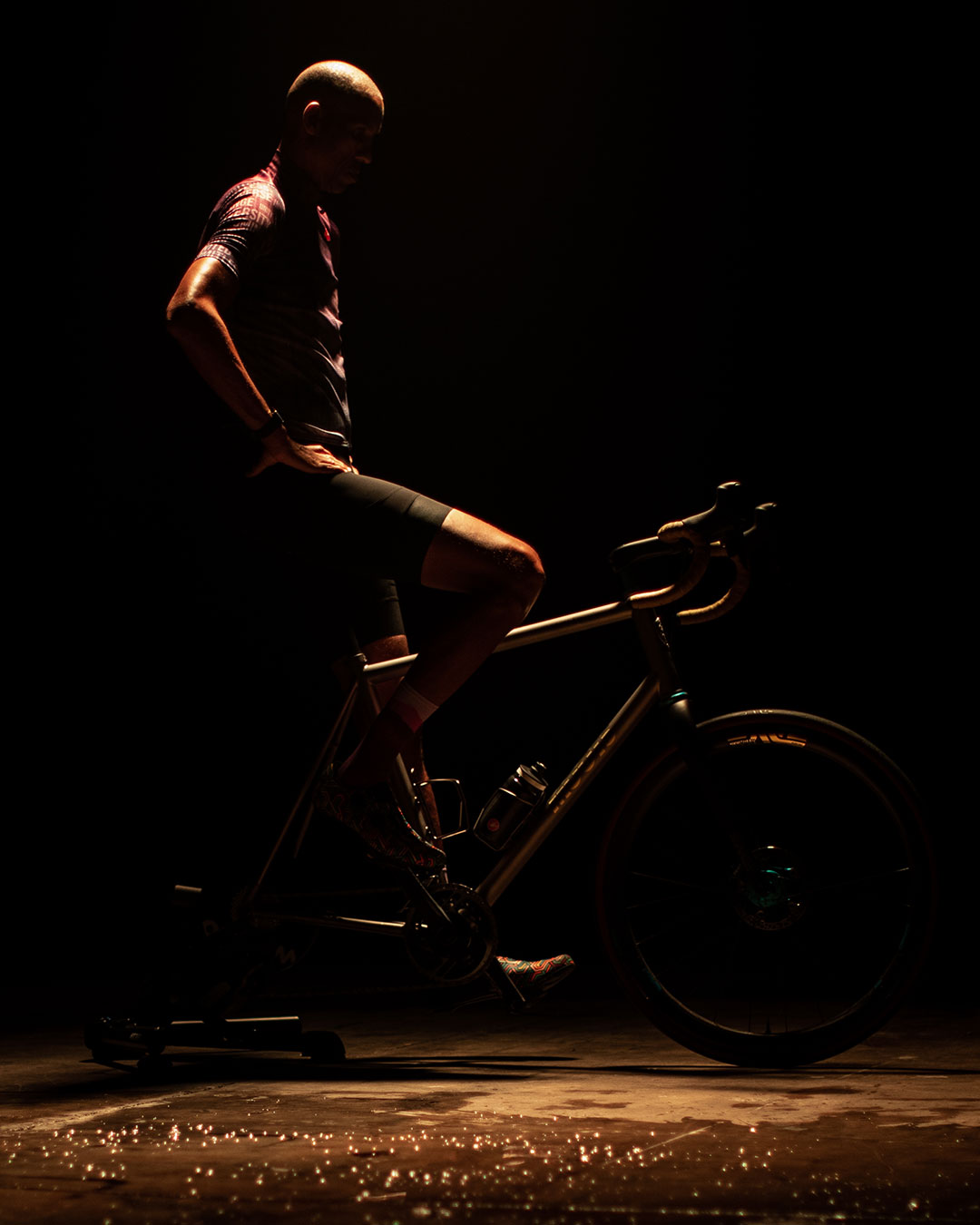 Continuing in his philanthropic pursuits, Miller is currently working on a unique event together with Castelli, Zwift and fizik. Called Ride with Reggie, the virtual meet-up invites cyclists from all around the world to gather with Reggie on Zwift with the aim of having the most individuals ever participating in a single group ride. The two-hour online event will also be used to raise money for another great cause.
"Ride with Reggie is a chance to bring in riders from all over the world to help raise money for HBCU's (Historically Black Colleges and Universities) cycling programs. Currently there's only one HBCU cycling program, which is St. Augustine University. Our goal is to create more cycling programs in HBCUs, so they are able to compete on the national stage. SAU is currently the only HBCU competing in the collegiate cycling season, so of course we want to spotlight their program. My goal and wish is to have at least five HBCU's competing by 2025, if not sooner."
For Reggie, it's not only important to ensure those who seek to pursue success in cycling are provided with the right resources to do so, but that more riders are welcomed to the sport from frequently marginalized communities.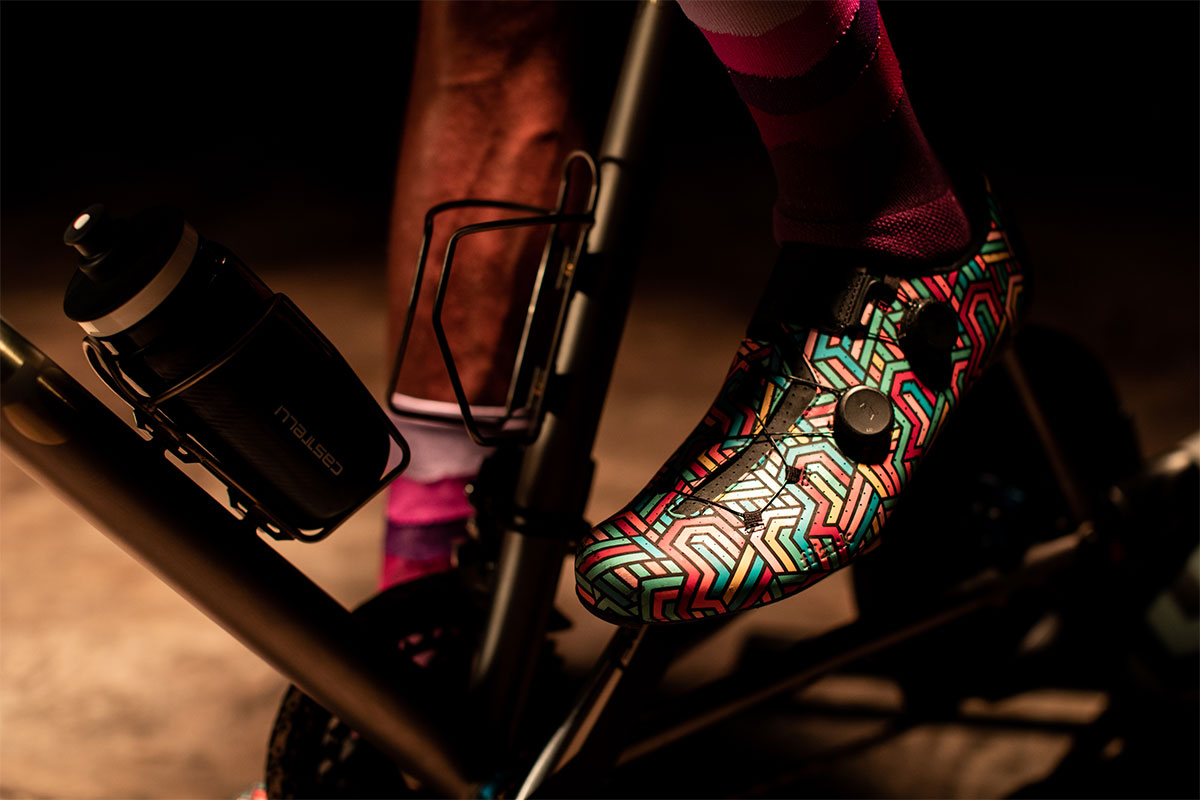 "It's always been my goal to bring more diversity to the sport as I have gained so much from my experience in cycling, both physically and mentally. I want to introduce more people who haven't had the opportunity, or the equipment, to participate."
Ride with Reggie will take place on November 6th, with registrations and opportunities to donate opening three weeks before the event.
You can learn all about how to take part at www.zwift.com/eu/events/ride-with-reggie