Having experienced many different trails and races across Europe, one cannot say Enough Cycling Collective has a local approach to gravel riding and adventures. The Canary Islands and Spanish deserts as well as the Balkans and Moroccan Atlas Mountains are just a few of the places the Italian riders have crossed with their bikes over the last couple of years.
When it comes to gravel, though, it's safe to say that Europe and the USA seem to be two different worlds—or even better, two sides of the same coin. It's no wonder Enough Cycling was so keen on getting to Kansas to race Unbound Gravel. Arguably the most famous gravel race in the world, Unbound unfolds throughout the Flint Hills around Emporia with three different course lengths: 100 miles, 200 miles and 350 miles.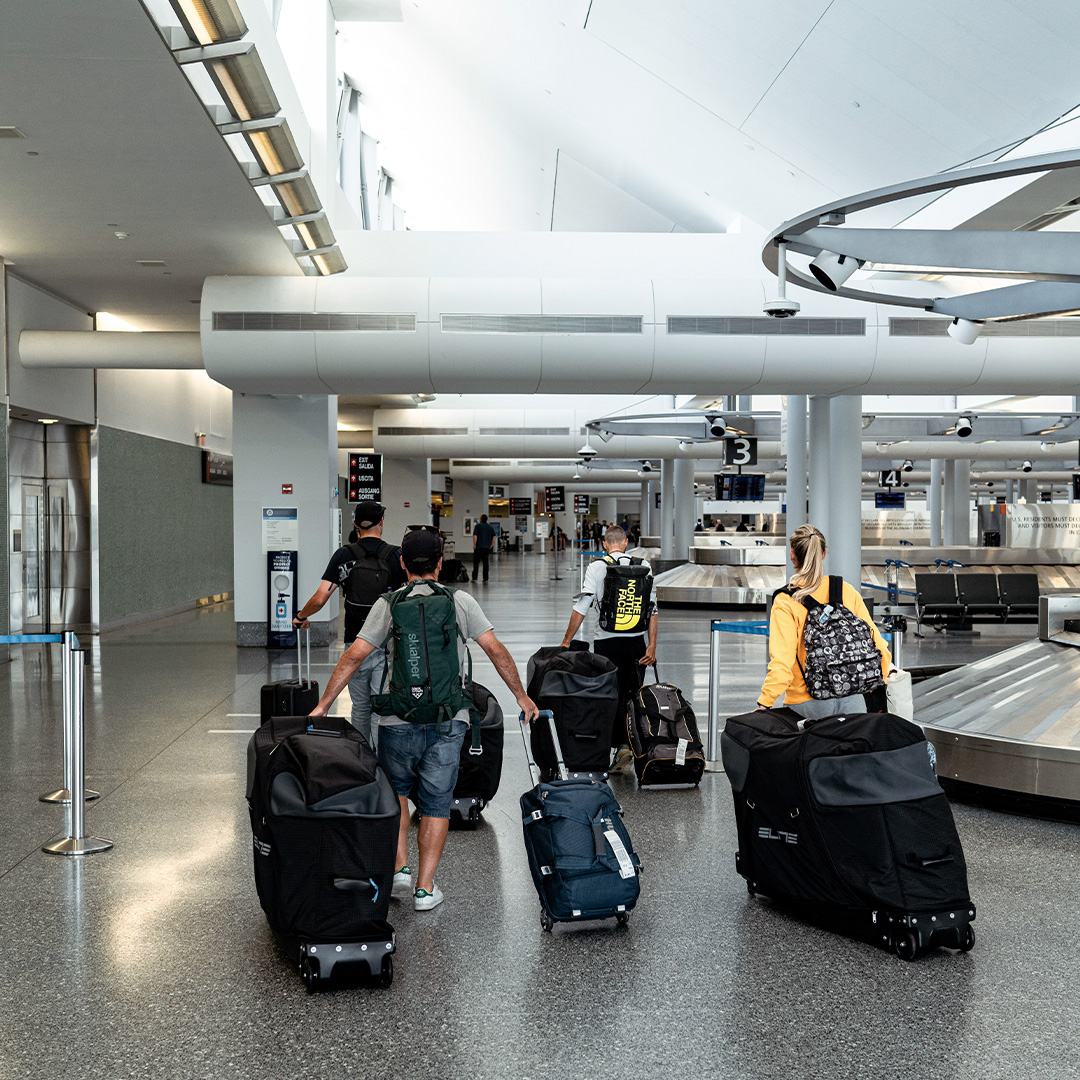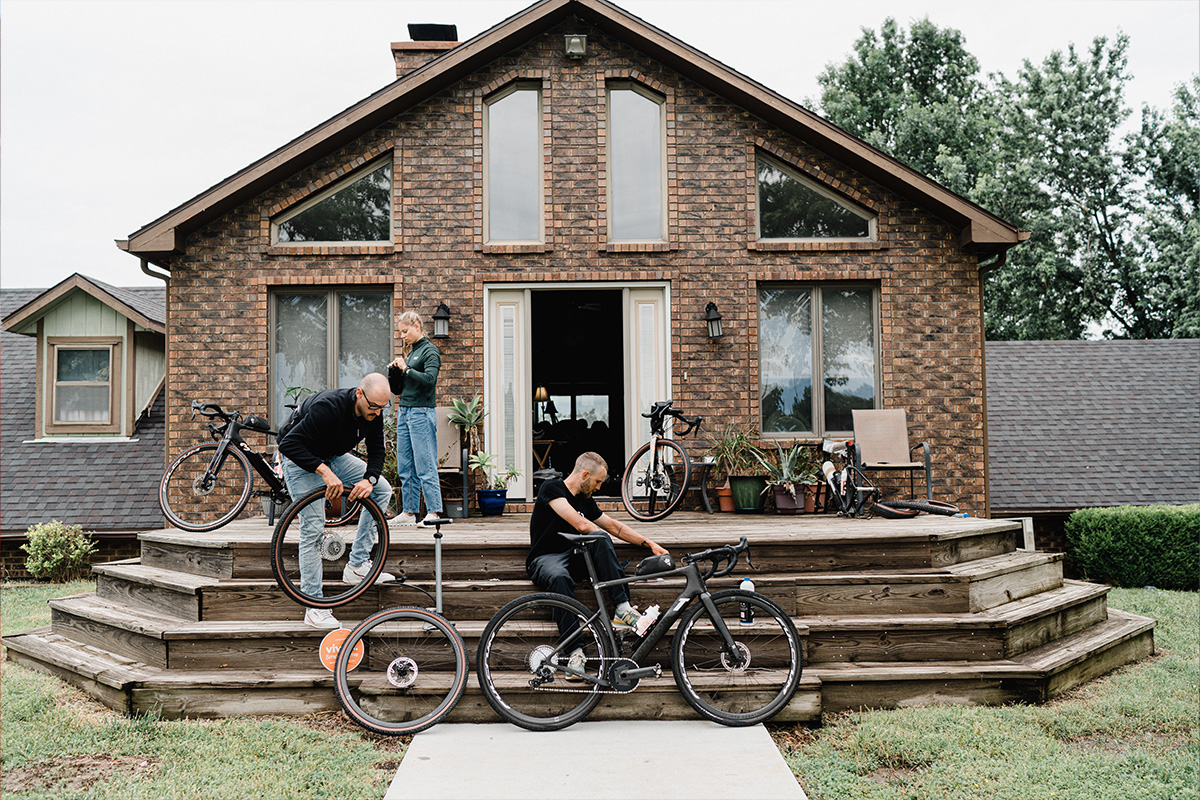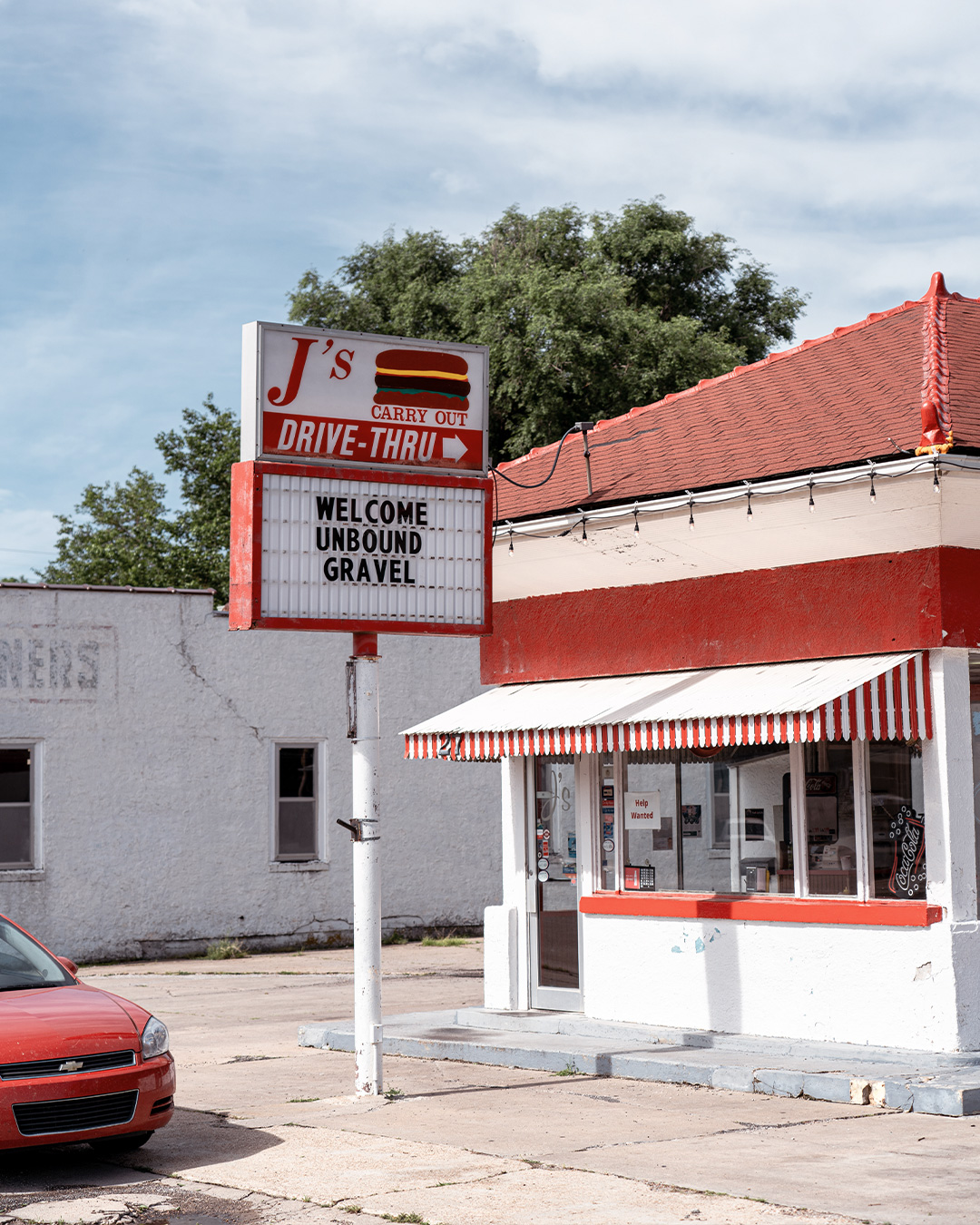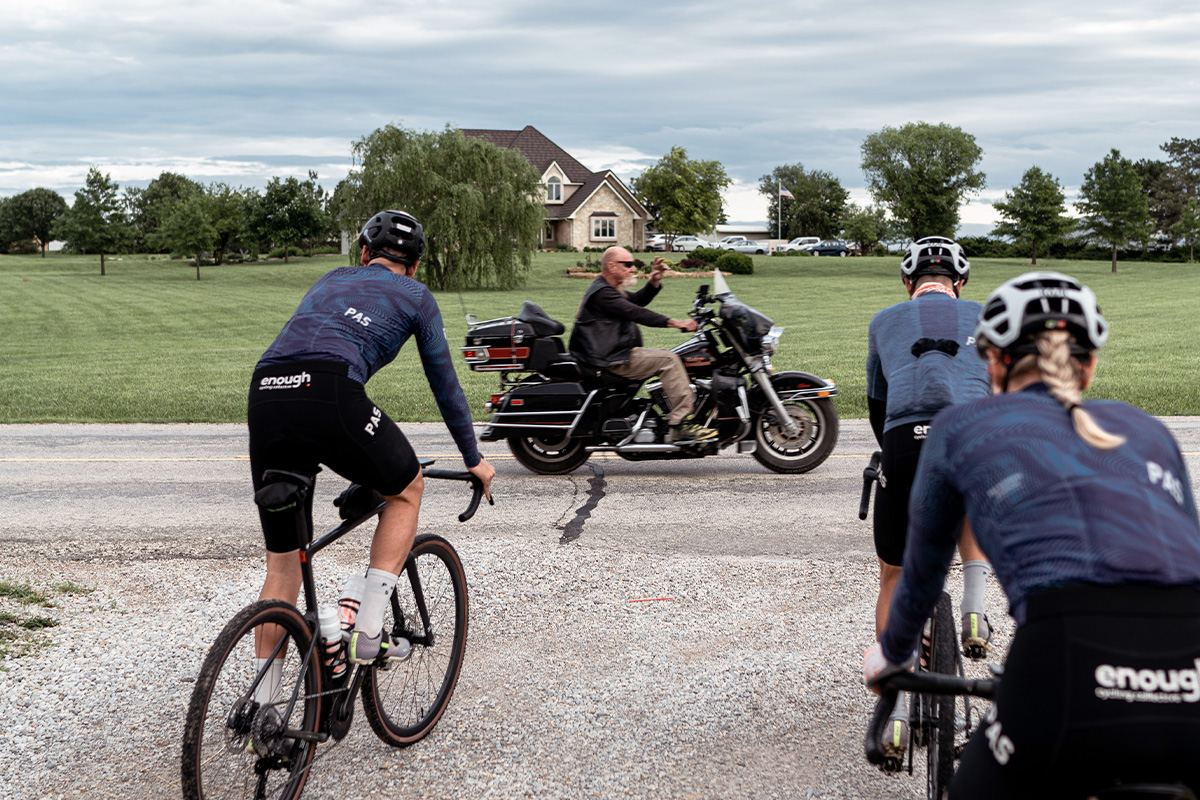 While challenging, even the longest 350-mile course can't be considered a true adventure race, not by Enough standards, at least. After all, everything at Unbound happens in less than 24 hours, the course and the info are very straightforward, and you know what's ahead of you at all times.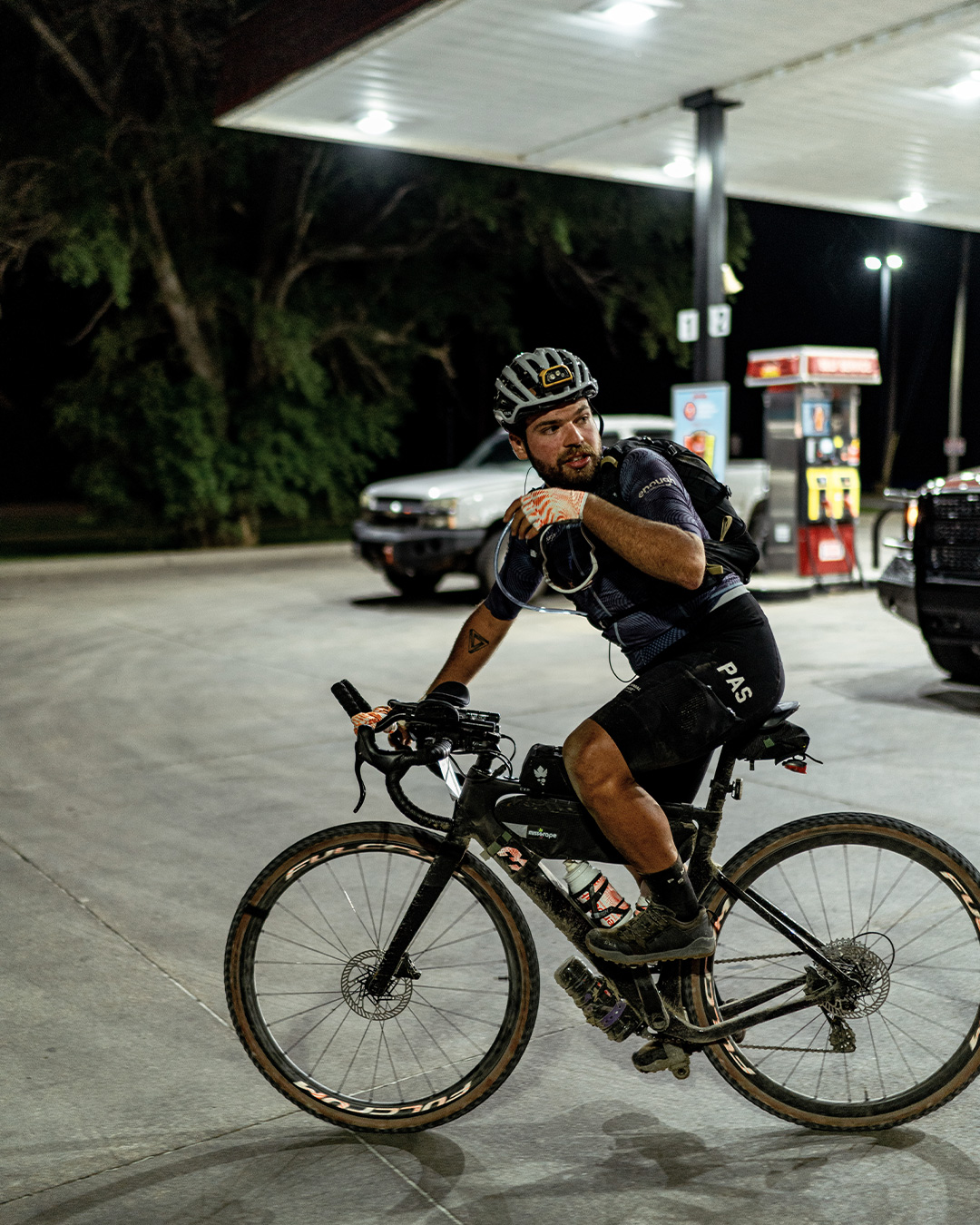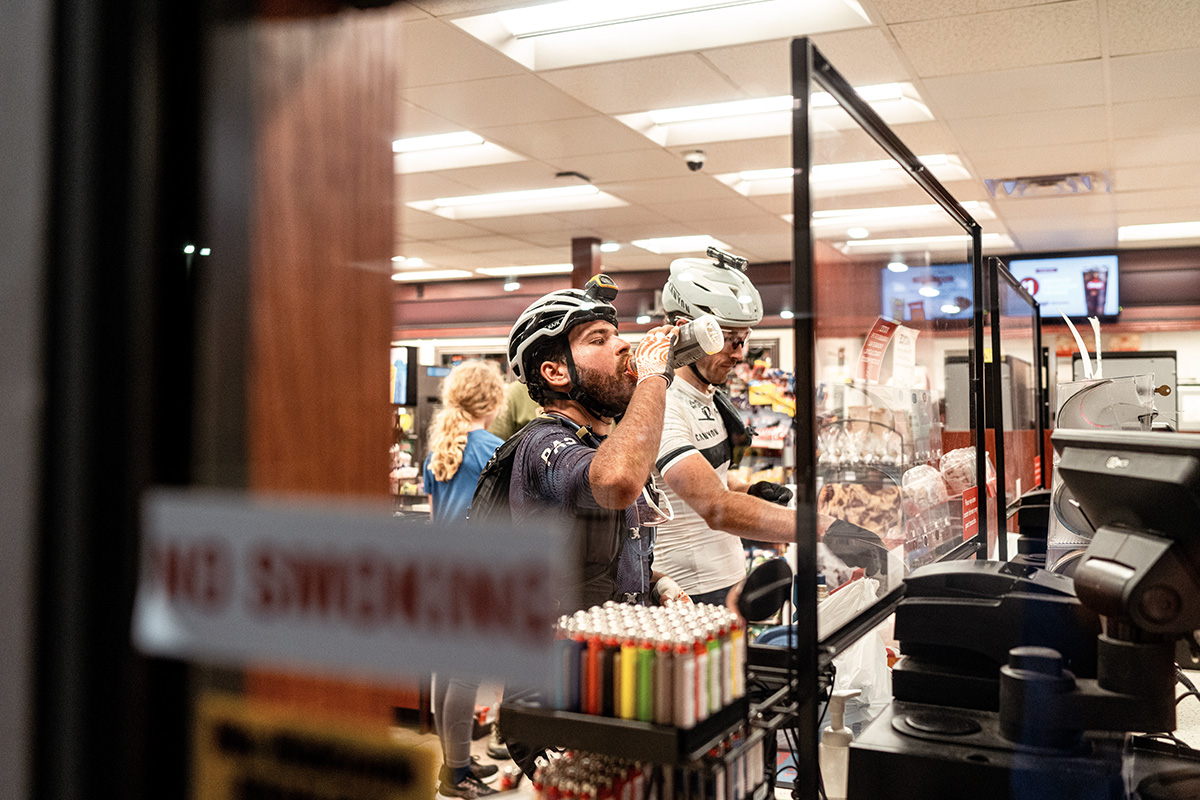 "I like to say adventure happens when the undefined things outnumber the certainties. This time, the routes were very predictable—the true adventure was about getting to the start line and understanding how they actually race in the US."

 
It was the first time we'd set foot in the States to race on gravel, and we can say the overall experience is what made it an adventure," says FEDERICO DAMIANI, rider of the Enough group who tackled the 350-mile race.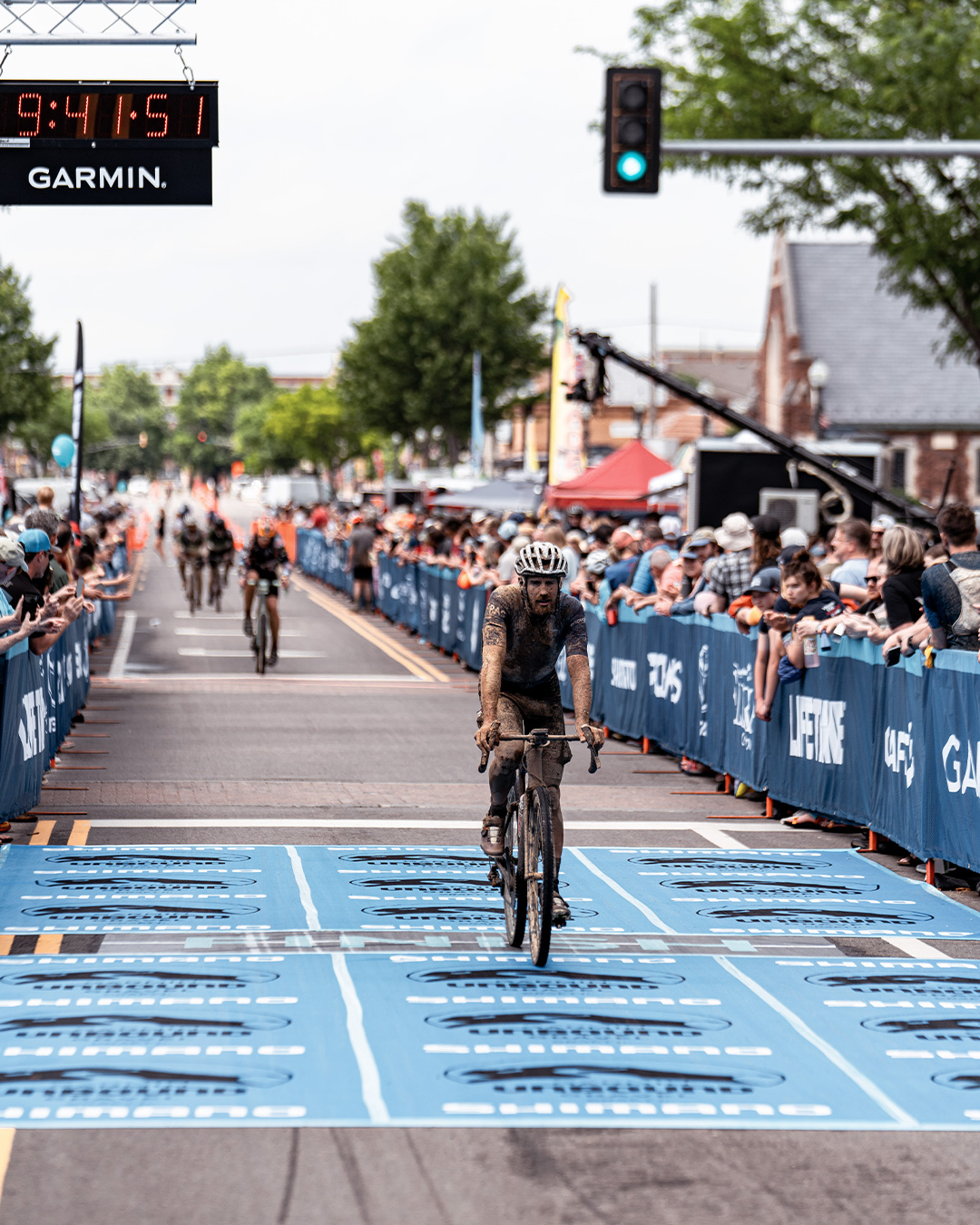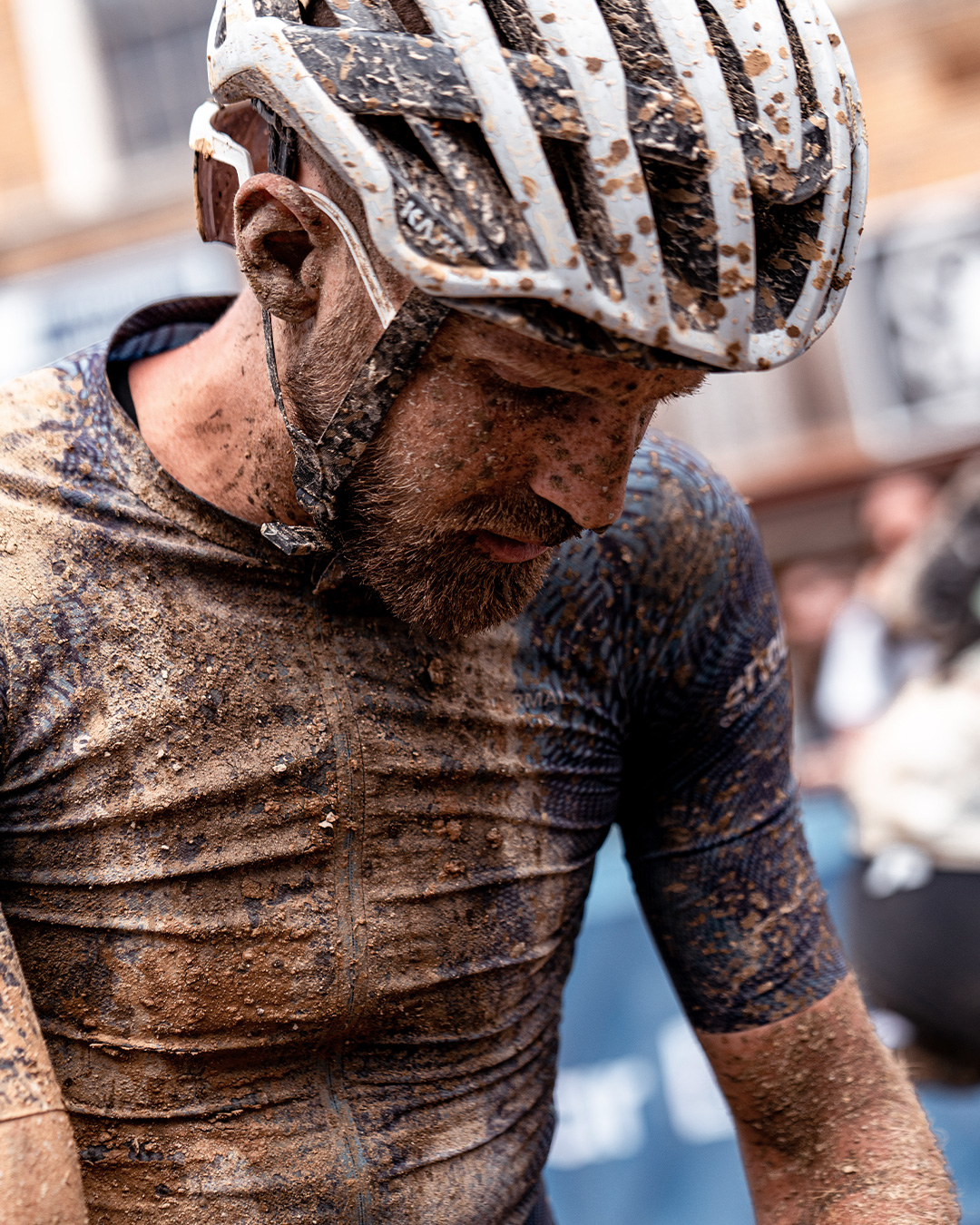 MATTIA DE MARCHI is, without a doubt, one of the most versatile and well-known gravel riders in Europe. At 31 years old and with a previous career as a road rider, he'd never been in the US before Unbound 2022. "When we landed in Kansas City, I was like, ok, this is really happening. I had waited for that moment for so long, and I couldn't wait any longer. Being in the US was just great, and it felt like living in a movie for five days: the cars, the people, the houses, the supermarkets—everything like I imagined it to be."
"The race was just insanely intense, way different to what we are used to in Europe. For example, you have two checkpoints with a support crew taking care of your bike and giving you new bottles and a hydration pack in a matter of seconds. 
We understood that we needed our own crew in the last few days leading up to the race, and getting everything ready was not easy, but we managed to put together an awesome team, and our checkpoint breaks looked much like F1 pit stops. It was pure adrenaline!"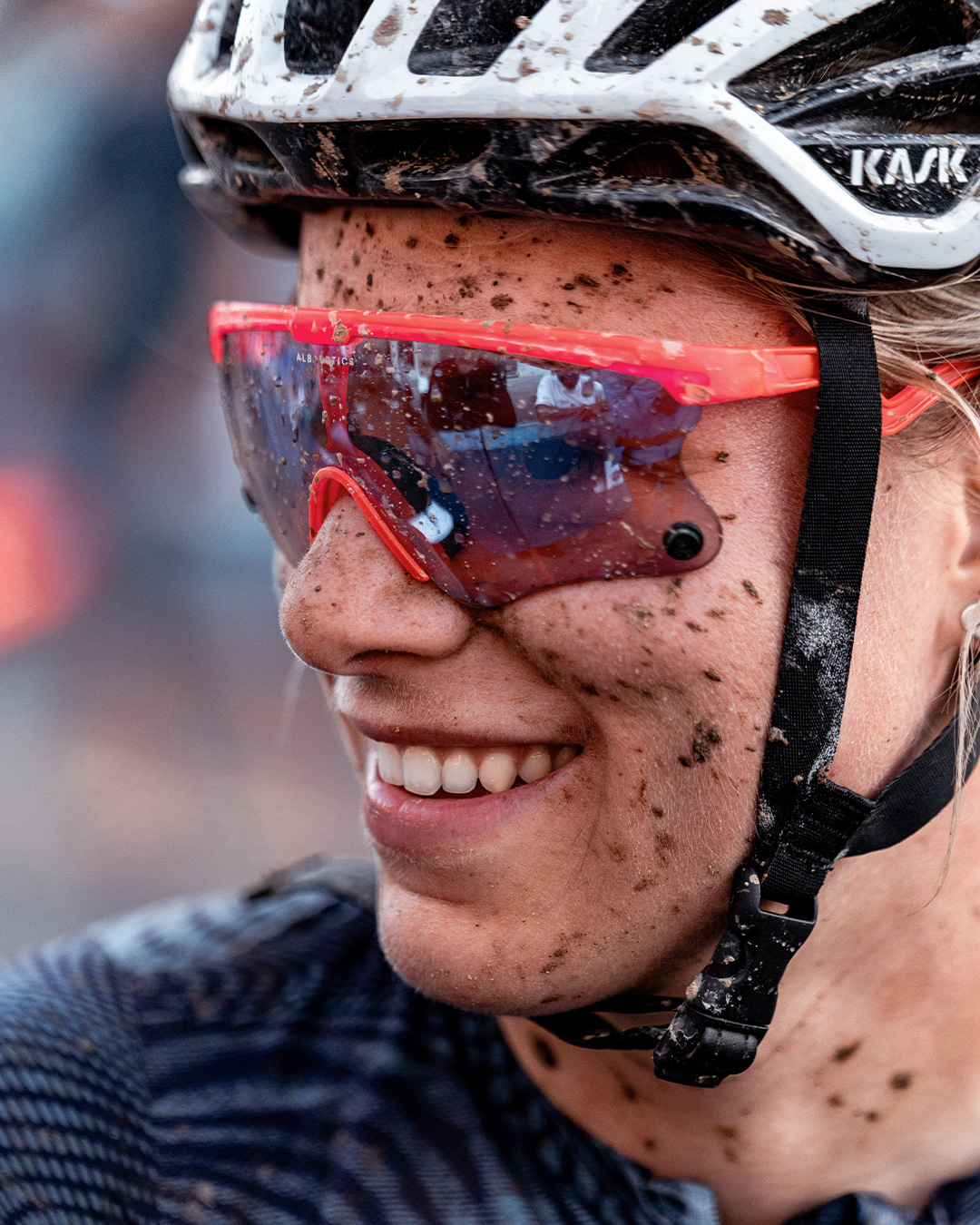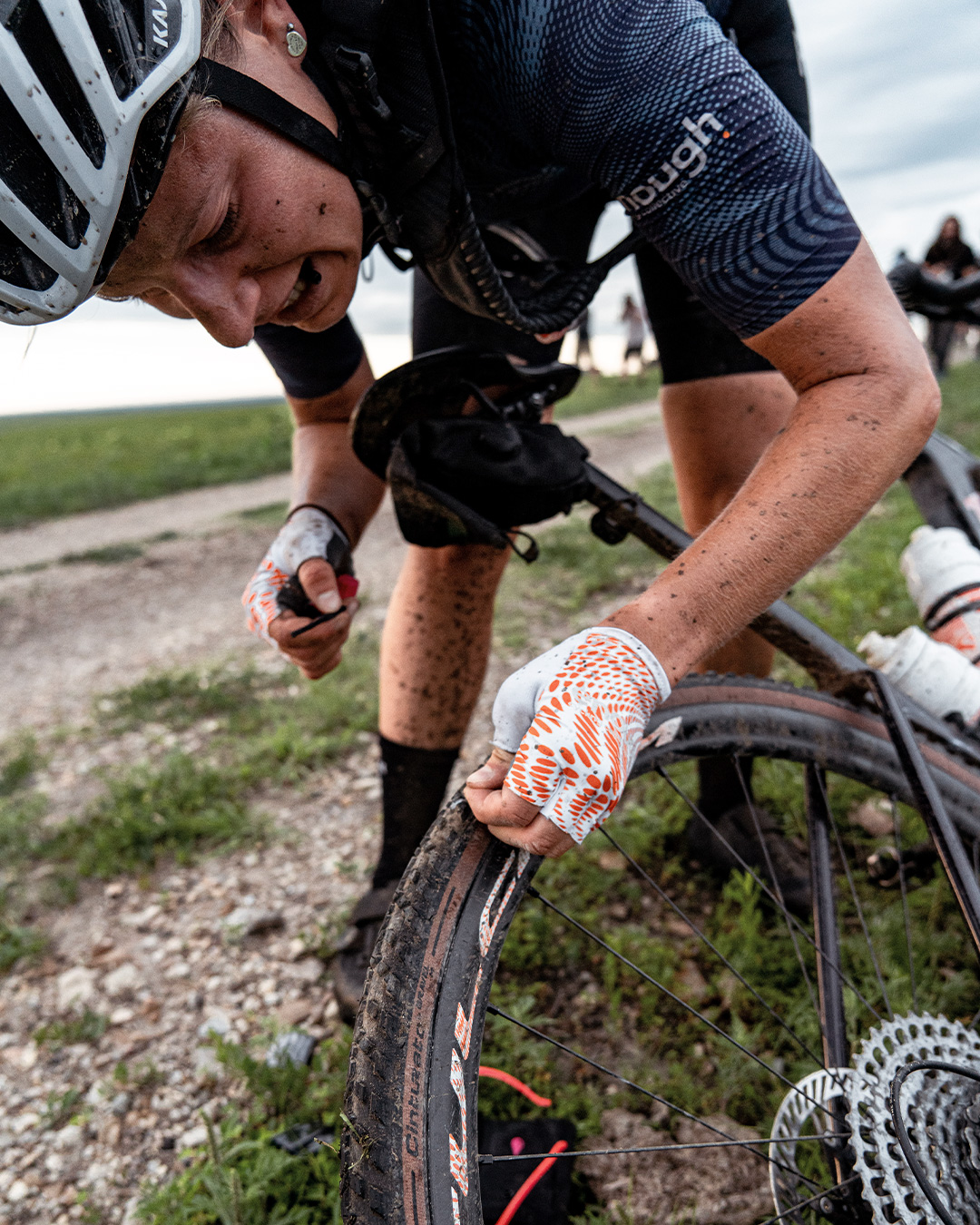 MARIA VITTORIA SPEROTTO had quite a different experience: "It was not the first time racing in the US for me. I raced the Tour of California on road when I was a Pro a couple of years ago, and I remembered a lot of enthusiasm and an awesome crowd on the streets. I was not sure if I would find such vibrant support here in Emporia for a gravel race, but hey, it was awesome! The start and the finish line were so packed and loud, and you can really feel the community is strong. I really didn't expect that kind of excitement."
"My race was quite an adventure indeed. I'm very new to gravel races, and I had a lot of trouble with mechanicals, and one thing that I need to learn for sure is taking care of my bike on the go. Stepping into the US was definitely not a shock, stepping into gravel racing… Well, I'm working on it!"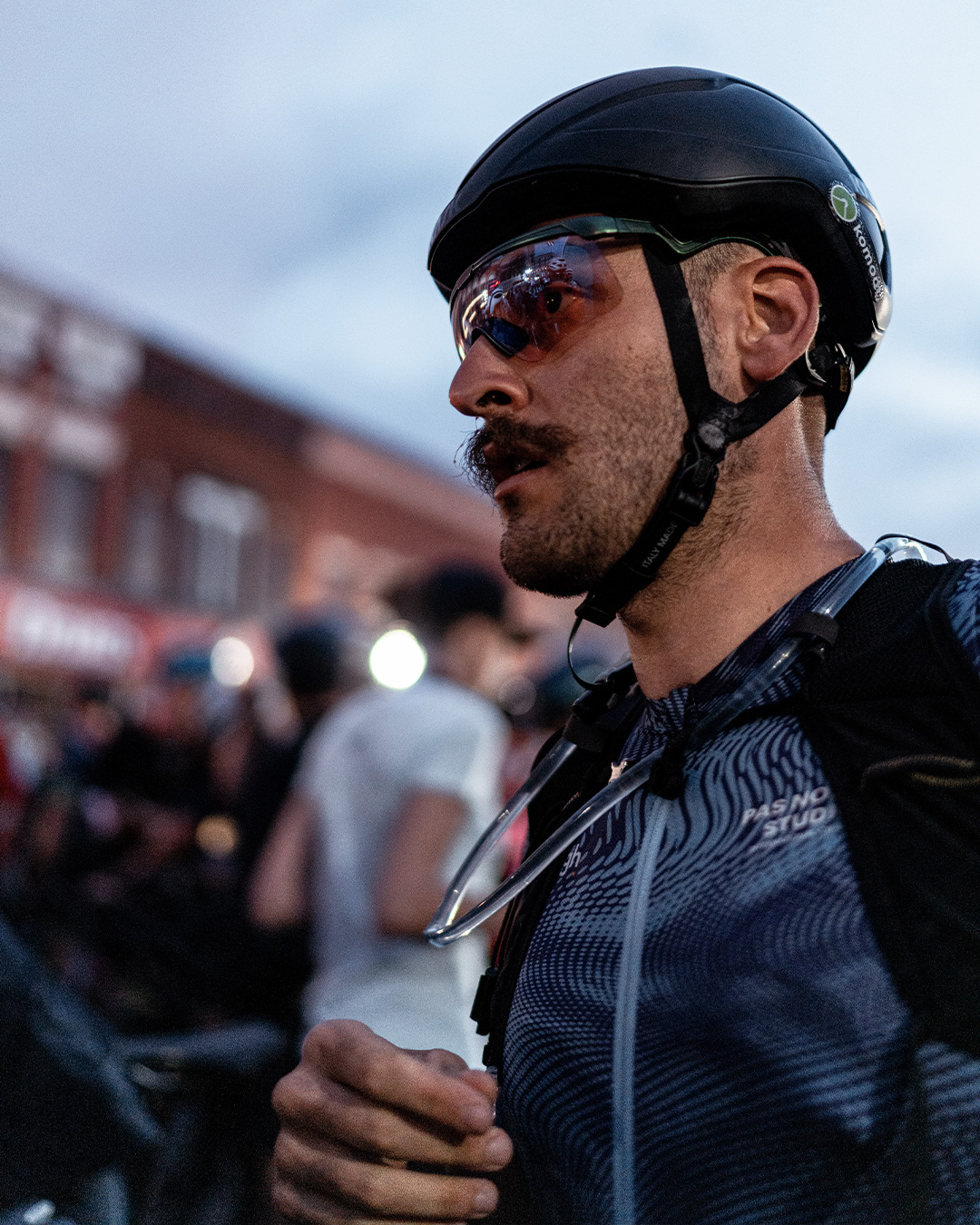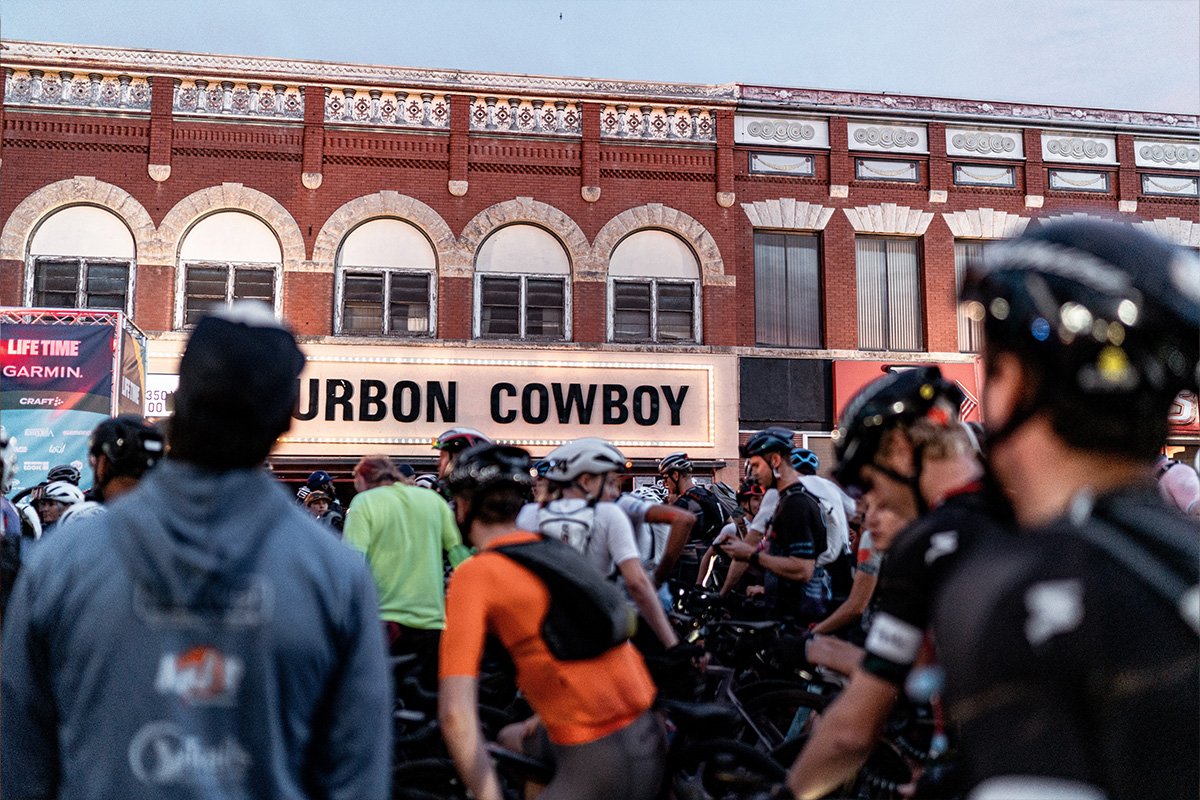 FRANCESCO BETTINI is another Enough cyclist who raced the 200-mile course, and it was quite an experience for him, too. "I learned that mud is just on another level here—so sticky and so difficult to ride on. As a matter of fact, I crashed and was forced out before CP2. But the experience itself was so good—being on the road with the guys was the experience of a lifetime."
" Putting everything together after such a long trip is not easy; traveling with everything you need is stressful, too. It's not pro cycling: no one is taking care of your stuff, and you need to make sure you're ready when the time comes."  
The best part? The journey. And the food of course. It can be surprising when it's someone from Tuscany saying so, but once in a while, it's good to eat true American food in a true American diner! Especially when you need to make up all the calories you burned during a 9-hour race."
Federico views their time in Kansas from a different perspective: "I lived in the US for three months when I was younger, in New York. I was so curious to experience a different kind of America, and the Midwest proved to be on the other side of that spectrum with its wide-open spaces and hills. In New York, I was overwhelmed by the noise and the constant contact with people. The night of the race in Kansas, I experienced solitude and contact with nature and fauna."
"It's so great to know it's truly a whole continent. I've just started to experience this, and there are many other awesome, different and interesting places and trails just waiting for us to go ride!"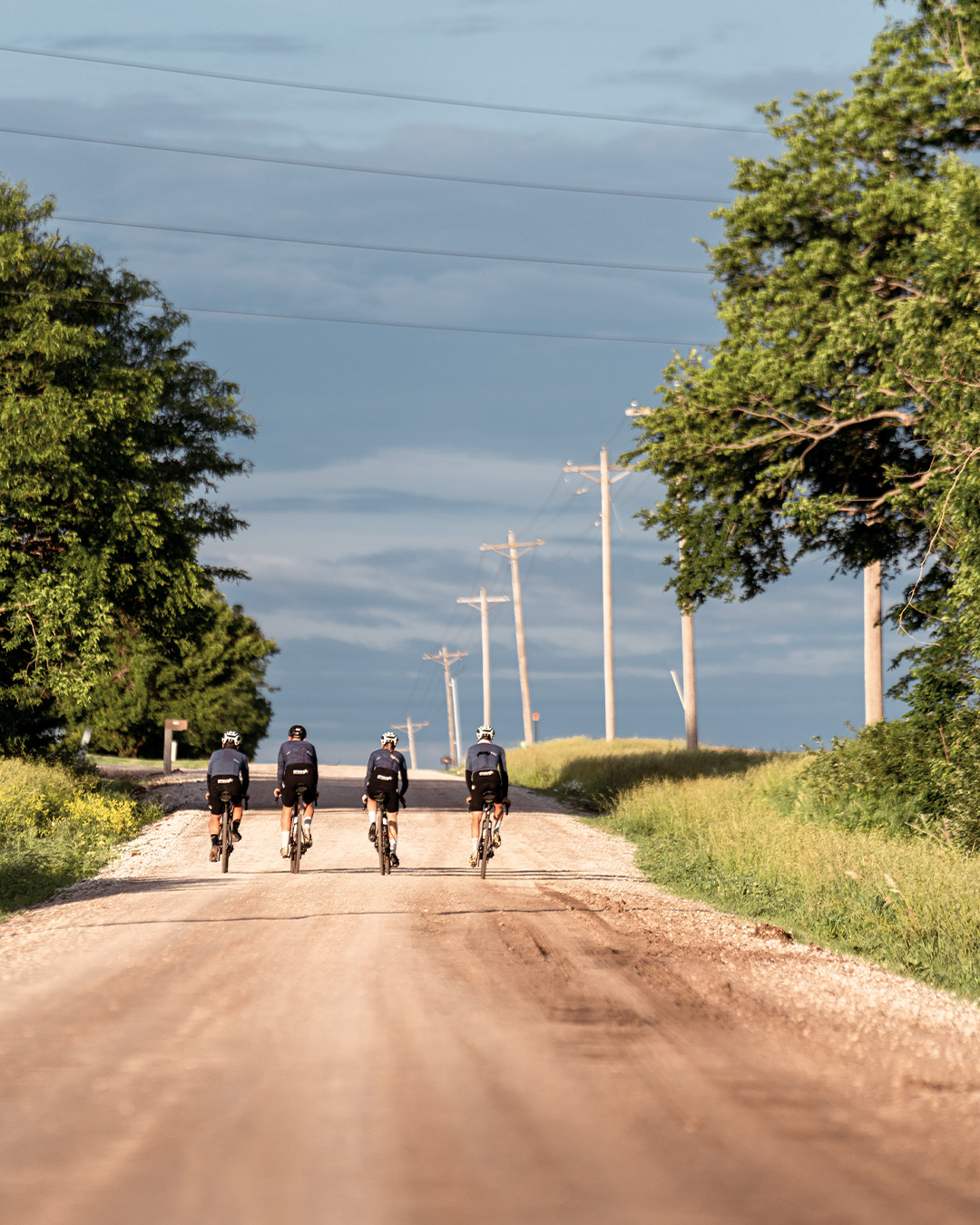 All in all, the whole Enough Cycling expedition to Unbound was an adventure indeed, as it always is when you set foot in an environment for the first time. This is only the first step in their walk through the American gravel scene and community. Who knows where and how far the path will lead them—we just can't wait to see!
Photos by
(@samisauri)