Face your fears—it's advice easily given, yet difficult to follow, predicated on the idea that to overcome a phobia, one must be willing to engage directly with its source. Scared of heights? Go rock climbing. Don't like the dark? Try spelunking. For Lyon, France-local Arnaud Manzanini, fear came in the form of riding in frigid temperatures. Confronting that apprehension would lead him far outside his comfort zone and deep into the winter cycling adventure of a lifetime.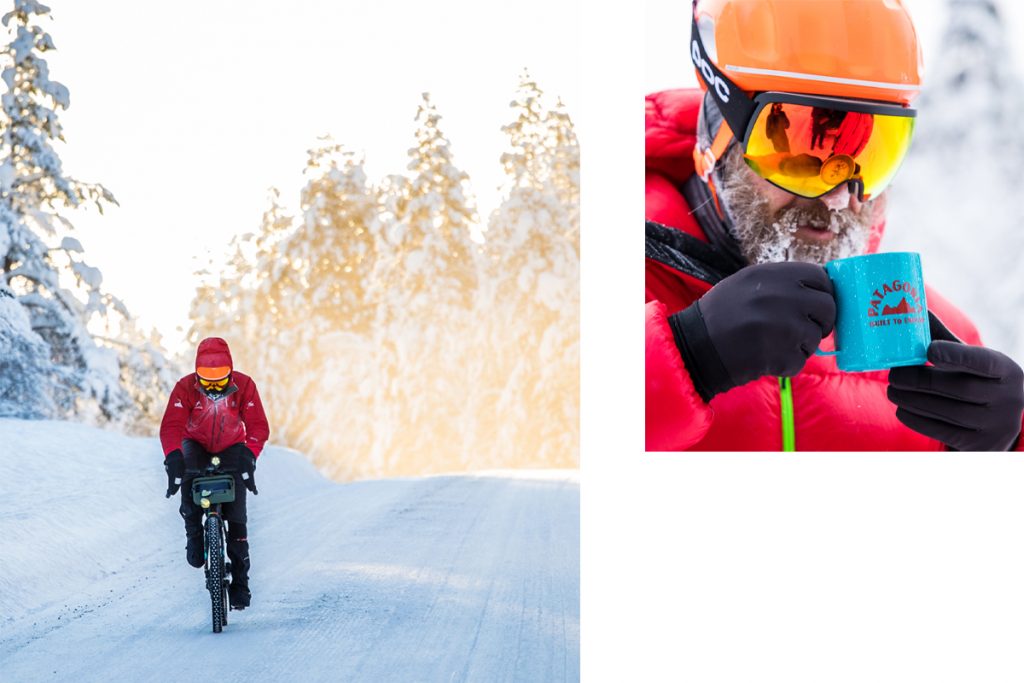 Arnaud leads a very busy life. As an ultra-distance cyclist, podcast host, race and event organizer and bike café owner, he may not always get to cycle as much as he'd like, but when he does find the time, Arnaud knows how to make the most of it, with one trip often serving as inspiration for the next.
"This most recent project was initially born during a Tour de France Randonnée last summer,"Arnaud recounts. While riding in France, he quickly found himself in a challenging situation that would stick with him upon his return home.
"While climbing the Col de la Bonnette, I became so cold that I had to stop. I was sure that I'd be unable to finish the climb. It was 6 AM, and I'd been climbing for four hours already. I was scared about being cold at the top and especially during the descent. I was in trouble. After several stops, I finally reached the top and got warmer after the downhill section. It was only a few months later that I realised I hadn't actually been that cold. I was simply scared of growing toocold. From there, it became evident that to face that fear, I had to plan a true cold-weather expedition."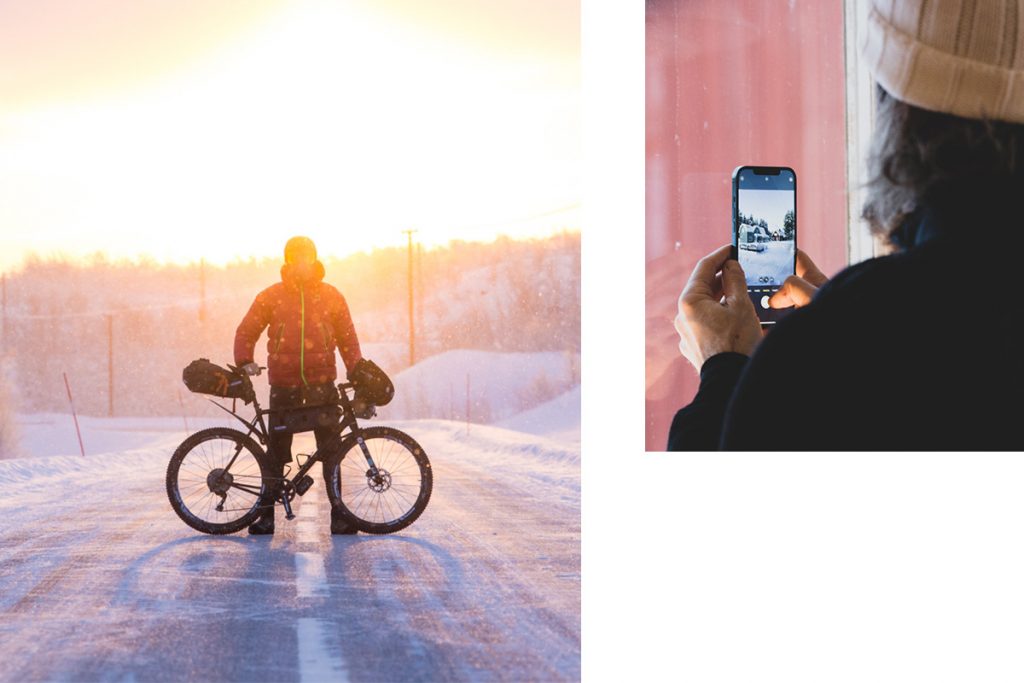 Organizing a trip and training while following pandemic protocols was not easy, but soon, Arnaud had his itinerary set: a three-day ride in the frigid Laponian Area of northern Sweden. Leveraging experience from past excursions and leaning into the help of friends, Arnaud built up a bike capable of handling the cold, paying special attention to the studded snow tyres, cold-weather chain lube and, being so far north, headlights, with the majority of the ride taking place in the dark. But preparation only goes so far; eventually the time comes to ride, and as Arnaud quickly learned, staying ready for the unexpected takes an ability to adapt.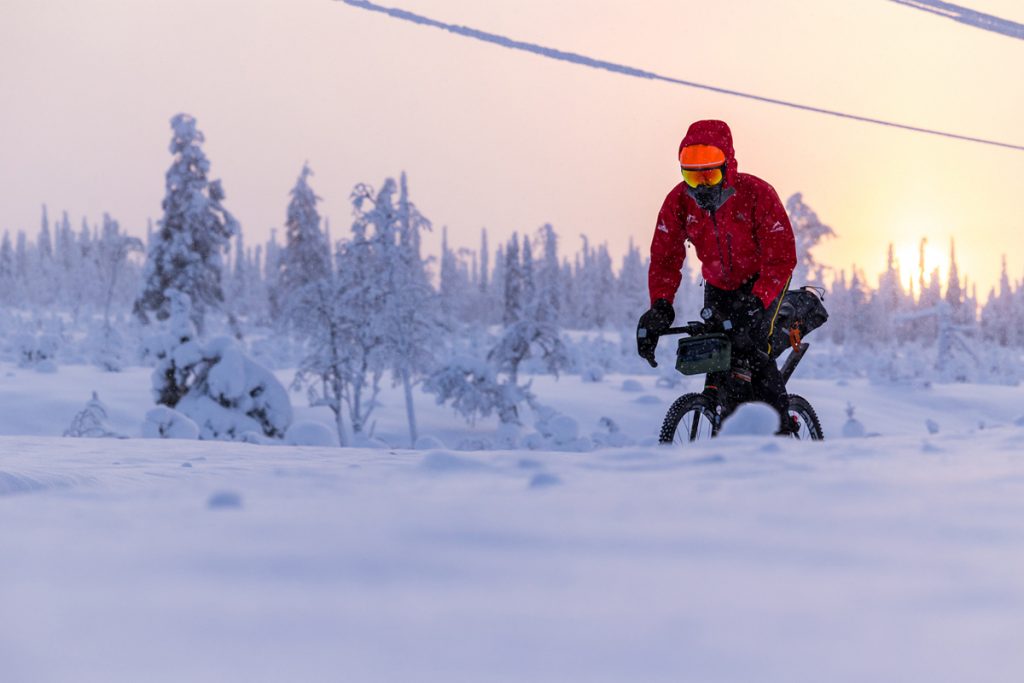 "My experience changed as the adventure unfolded. I had never ridden on ice before and soon realised how hard it is. My mind was focused on distance and looking for speed. That was a big mistake. After the first day, I felt like I had done a 600km ride. I pushed too far beyond my limits and was scared I wouldn't be able to continue. I was so exhausted that I couldn't eat or drink. I was prepared to suffer and to be in trouble, but to be honest, I did not expect it to be that hard."
Changing strategies, Arnaud approached day two more cautiously—a plan that paid off, despite the constant struggle of cycling in sub-zero temperatures.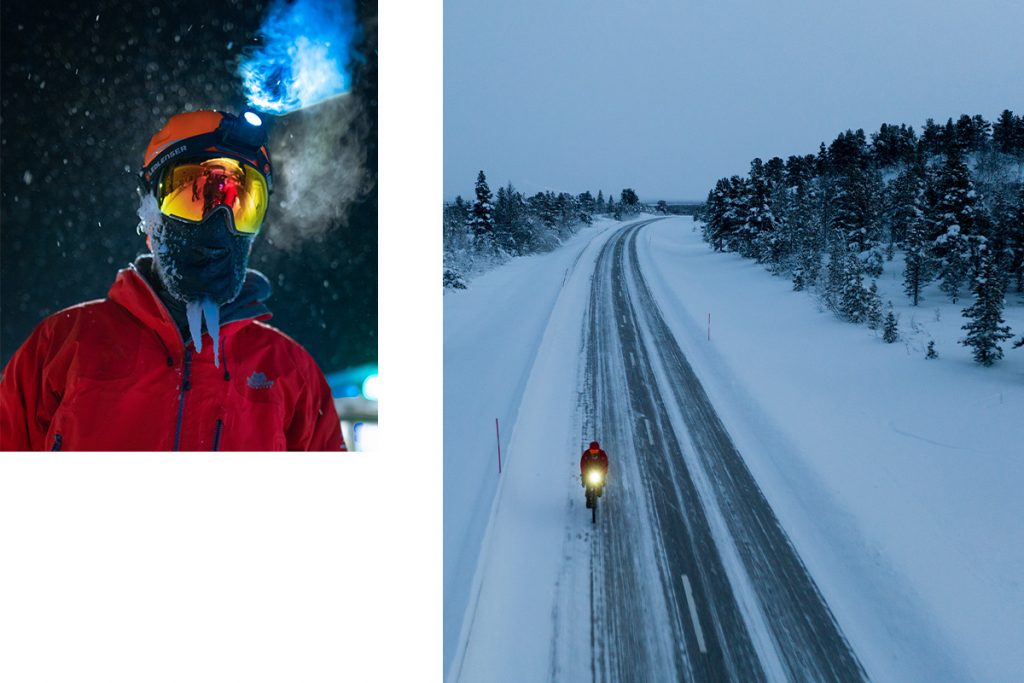 "The second day was an improvement. To manage my energy, my average speed fell to around 16-18 Km/h. Even so, riding at 16 km/h took the same effort as a typical 30km/h ride in regular conditions. My body came down to burning 600 Kcal/hour, and I was able to complete 170km on the second day. It was still very hard, but with a lower speed, I finished the day in pretty good shape."
Now familiar with his surroundings, the final ride of the trip would punish Arnaud and push him to fight the source of his fear that brough him so far in the first place. Day three would be very, very cold.
"The third day was the toughest. Temperatures fell to -45°C.From the very first minute, I could feel that I was totally outside of my comfort zone."
Yet putting mind over matter, Arnaud pedalled on: "If I had to sum up the day in a word, it would be focus. I was focused on my feelings, on my body and how to manage the type of cold that can kill me. There is a danger zone, my hands or my feet could freeze, causing irreparable damage. We entered the Arctic Circle, and my body switched to a survival mode. My vision grew smaller. I could only see the road in front of me, nothing else. I forgot to eat or drink. My mind was only aware of how my body felt. My brain started sending me tons of messages to make me understand that this is not a normal place for a human, the temperature is so low and presents a real danger."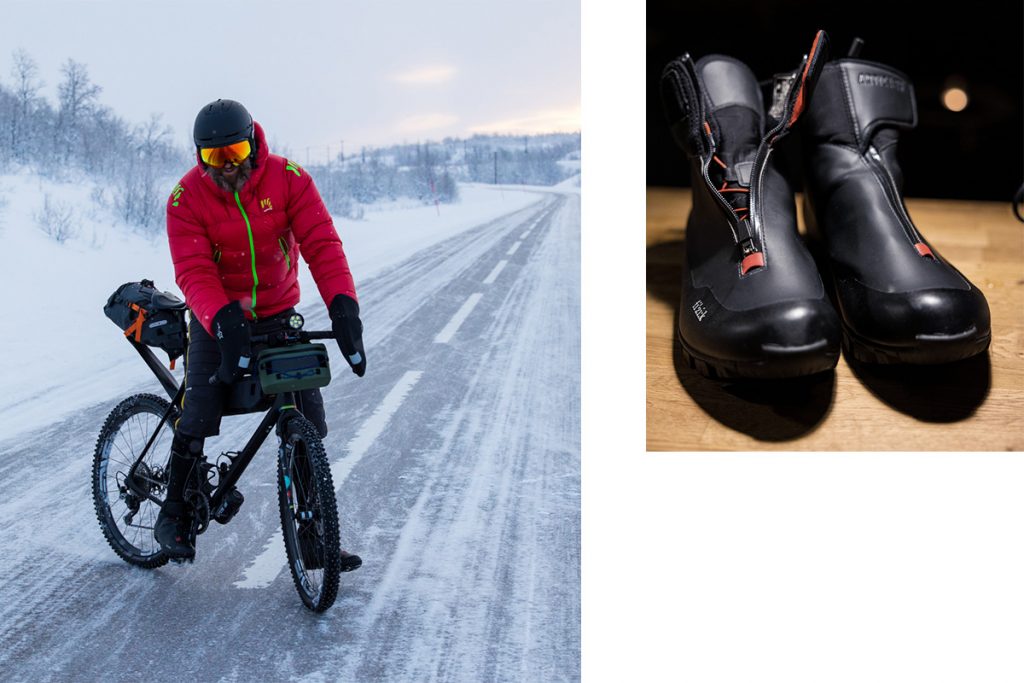 Facing the type of cold he had once only feared, Arnaud came out the other side of his time in Sweden with a healthy respect for the elements and a better understanding of what it means to push beyond personal barriers. Now back in France, he's been slowly reflecting on the trip, and just like on his adventure, it's a process best done at his own deliberate speed.
"I hardly ever react just after an expedition; I need some time to realise exactly what I've done. When I finished the Race Across America, I needed several years to admit that I'd done something unusual and insane. In my mind, I was fully prepared for that race, and I only did what I'd come for. But this one is quite different. I physically felt how hard it is to ride 170km in -45°C. I brought my body and my brain to the danger zone, and I discovered a survival mode. It's not about pride, but more a satisfaction to have discovered a new state. It is an introspective adventure, there was no race, competitors or record. It was just me, against the elements and my thoughts."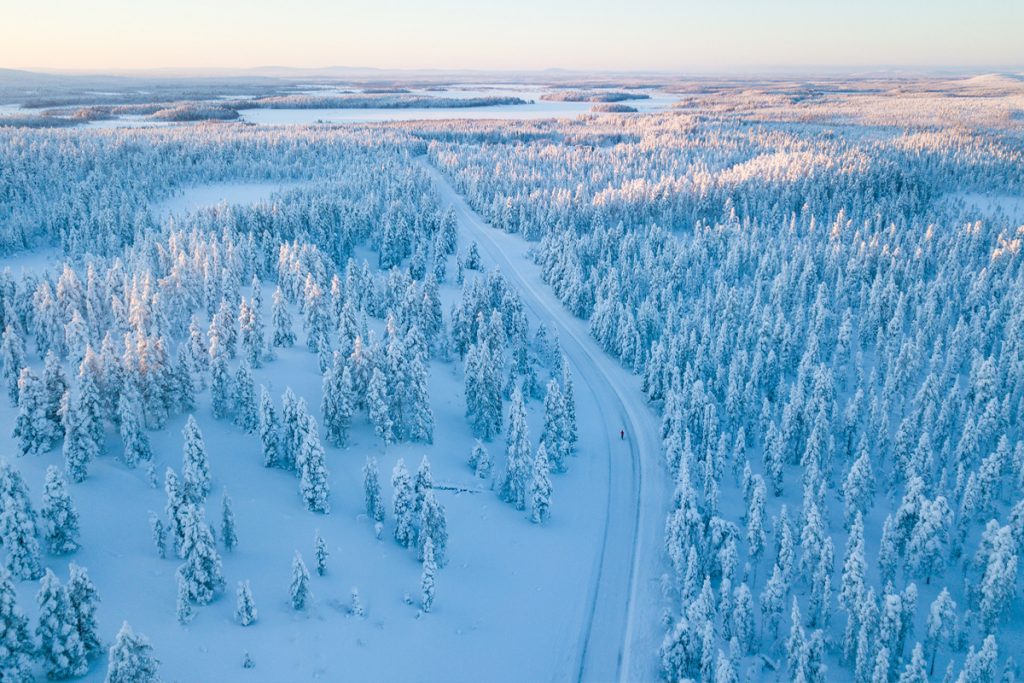 As for anyone apprehensive about planning their own grand adventure, Arnaud has some parting thoughts: "You can do it, get prepared, book your plane ticket and live it. The logistics are not that huge, and an expedition does not need to cost tons of money. It's very important for me to show that trips like this are not only for a few adventurers on earth. You can cover continents or ride across the USA from the Pacific to the Atlantic. You can cycle more than a 1,000km in a deep cold though the Arctic Circle. Just jump on your bike and go—adventure is just outside the door."