With the mountain bike season coming to its end we're celebrating another fun and fascinating year riding, racing and working together with Santa Cruz Syndicate. It's three years that we've been partners with the three riders in the current line-up of the SCS – the experienced South African multiple champion Greg Minnaar, and his two young team-mates: the fast and fluid Frenchman Loris Vergier and the American Luca Shaw – and what a ride it's been!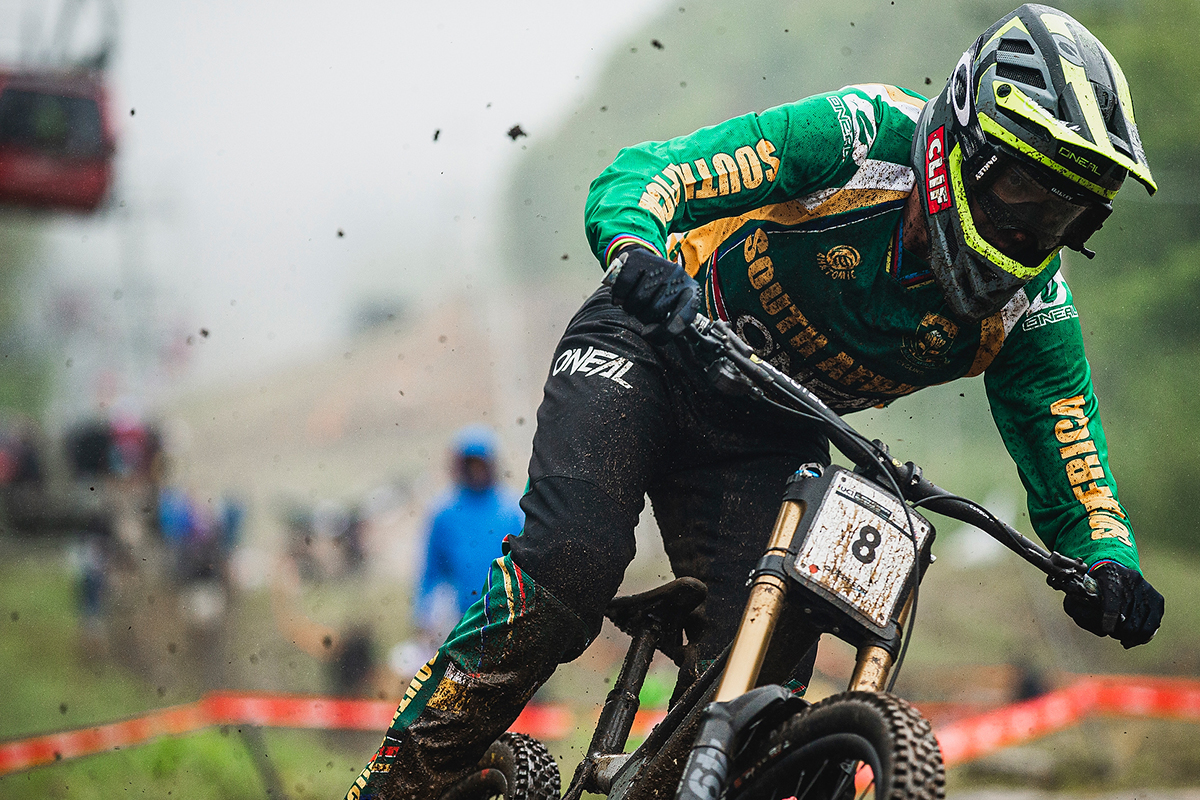 Over the seasons we've seen World Cup wins, regular podiums, brave and skillful performances and a great learning curve for the two younger riders in their step up from Junior championship-winning form to Elite class. Injuries permitting, as they've consolidated racing at the highest level they've been in contention in every race in the World Cup and the World Championships.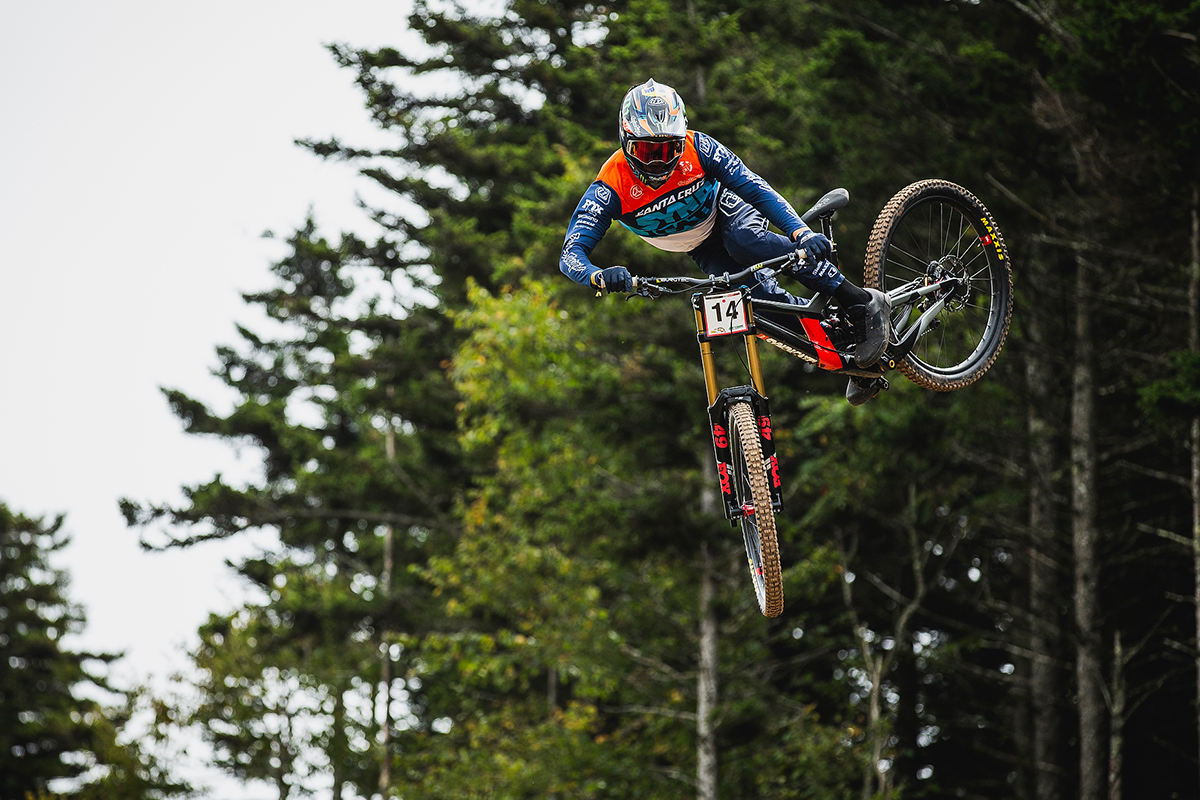 While the SCS team have been riding their V10 Santa Cruz downhill race bikes equipped with fizik's high performance mountain bike saddles – Gobi and Tundra – into the successful 2019 season that's just concluded with top-six overall positions for Vergier and Minnaar they, their mechanics, technicians and behind-the-scenes staff have been working in close collaboration with us. On the big race days and away from the cameras they've been testing and developing the new fizik mountain bike saddle range.

While downhill riders might not spend much time sitting on the saddle, it's still a key component for bike control – the riders continuously interact with it via their inner leg movements. It became clear early in this project that the riders' feedback on the new saddles' shape would be an important focus.

The mechanics' feedback was also crucial: the introduction of 29in wheels on DH bikes brought a whole new set of problems to solve, including rider-bike fit, riding position and tire-to-seat clearance with the long travel rear suspension. And of course factoring in and testing the fatigue and stress components needs to reliably withstand in these unforgiving riding conditions.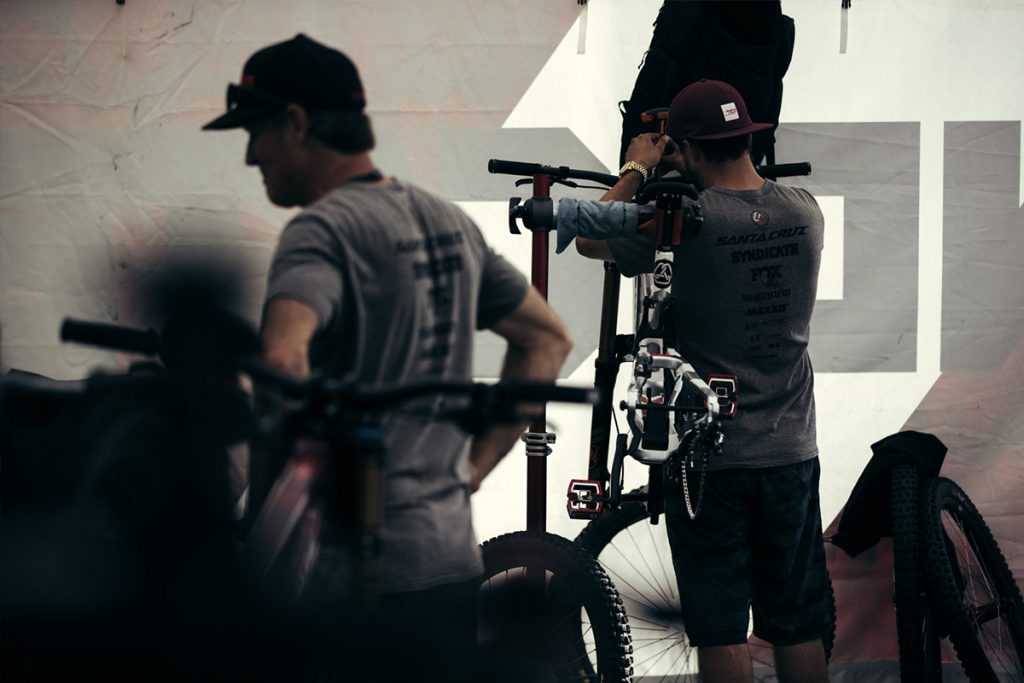 Working side by side with the Santa Cruz Syndicate team we gathered input through brainstorming sessions, we collected data, we field tested and the saddles were raced proved. The analysis wasn't just restricted to downhill racing, as the team have also considered the saddle's use in other gravity disciplines, from competitive enduro to all-mountain trail riding. Together we looked at comfort when sitting, support and pressure relief features that help riders conquer even the most technical climbs.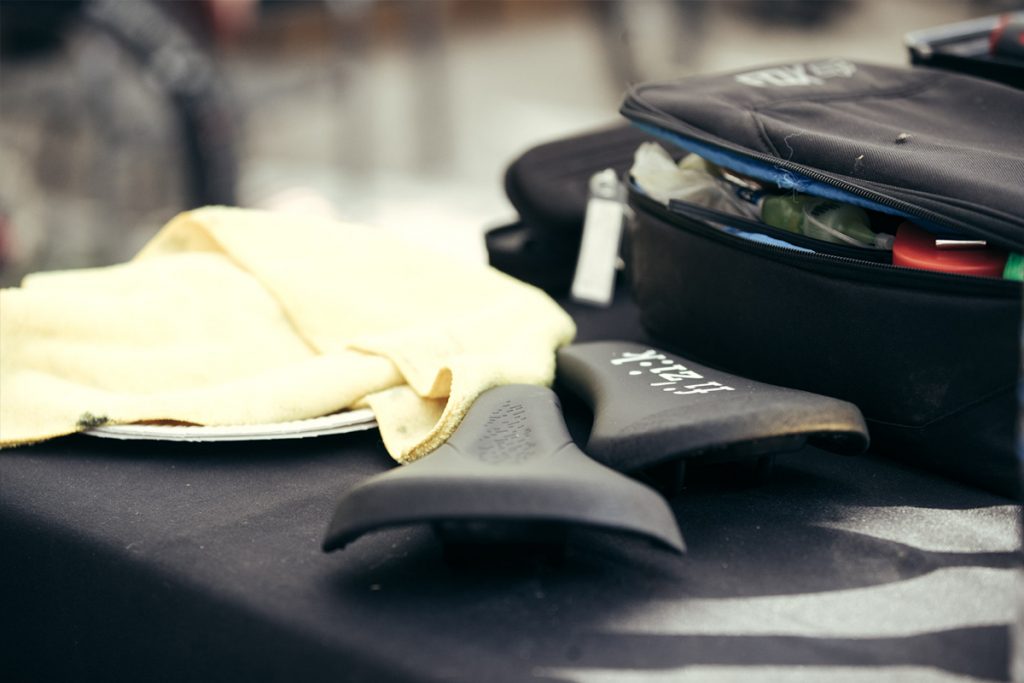 This eventually led to the two new Alpaca models, designed to suit different riding disciplines: Terra Alpaca's waved form and pressure-relieving indent make it perfect for all-mountain and enduro riding on full-suspension trail bikes, while Gravita Alpaca's narrow, rounded design is designed for fast, aggressive downhill riding, such as enduro, and ideal for the uncompromising World Cup racing the Syndicate have been putting them to!

Photographs: @aledilullo