Winter presents opportunities to train efficiently, such as maximizing your commutes and signing up to an off-season training camp.
COMMUTING BENEFITS
Varying your cycle commute stimulates the greatest gains. Don't ride hard all the time, you'll simply become fatigued. Mixing it up means you can boost stamina and speed, depending on your pacing strategy.
If your commute is 10km, for instance, you could cycle 3km easy, 4km hard, 3km easy. Try repeating shorter stints, say 1km, alternating fast and easy. Or ride to work as fast as you can in the easiest gear. If your commute's shorter, map out some interesting 'long-cuts', or try cycling to work fasted, which burns more fat. When you arrive at work, a bagel with peanut butter or jam provides slow-releasing carbs and protein to not only replenish fuel burnt in the morning but refuel for the return commute.
On commutes, like any other winter ride, wear warm clothes with a water-resistant or waterproof outer layer, gloves and footwear – the Artica R5 are waterproof, comfortable and warm, with a foil-layered insulated insole.
WHICH CAMP?
Alternatively, a mid-winter warm-weather training camp will boost your motivation and performance. But what should you look for? Firstly, should you go for an organized camp or plan your own?
Like package holidays, the former is often more expensive, albeit you'll have your rides planned by a coach, food catered for and often extras such as massage. The latter requires more planning on your part, although it can save you money. It's also a worthwhile option if there's a group of you who are knowledgeable enough to plan your training-camp rides via research, Google Maps and even Strava.
What should you expect from an organized camp? Typically, groups will be split by speed, ability and distance. These range from an average 20kph for the lower groups over 60 to 120km, to an average 30-34kph over 100 to 170km for the faster, more experienced riders.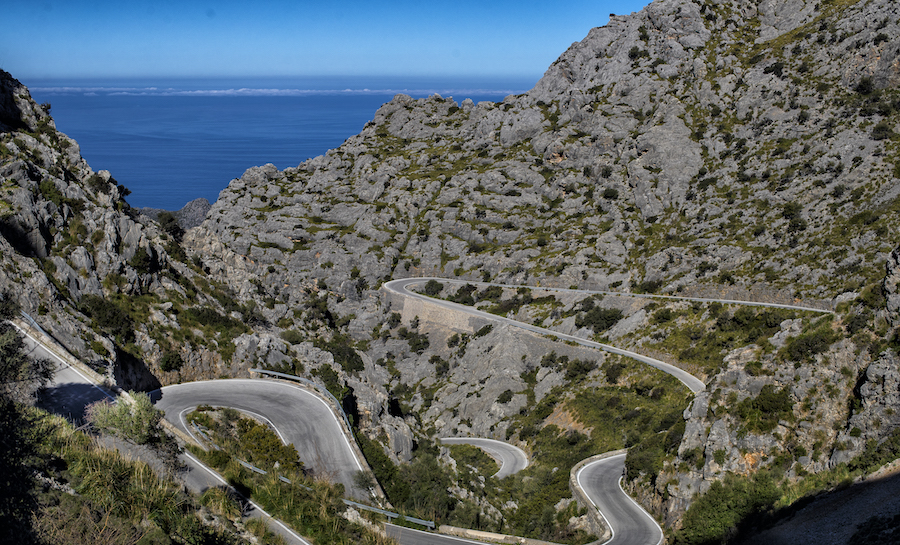 Mallorca, Greece and Gran Canaria are popular venues, as is Club La Santa in Lanzarote. And it's not just cyclists – there's also plenty for the active triathlete including a 50m outdoor pool, a saltwater lagoon, and recently resurfaced running track.
Commuting and training camps – the two guaranteed ways to maximize this winter. You'll be glad come your first granfondo or race of next year.