It goes by many names: Milano-Sanremo, The Spring Classic, La Classicissima, but one thing about this monumental race is certain – at nearly 300 kilometres long, Milan-Sanremo is a seriously long day in the saddle.

As the lengthiest stage on the UCI calendar, La Classicissima was first held in 1907 and has seen racers battle it out in a test of endurance between Milan and Sanremo every year since. As its nickname suggests, The Spring Classic presents an early season challenge to riders as they set off each March to the Northern Italian coast—most seasons, that is.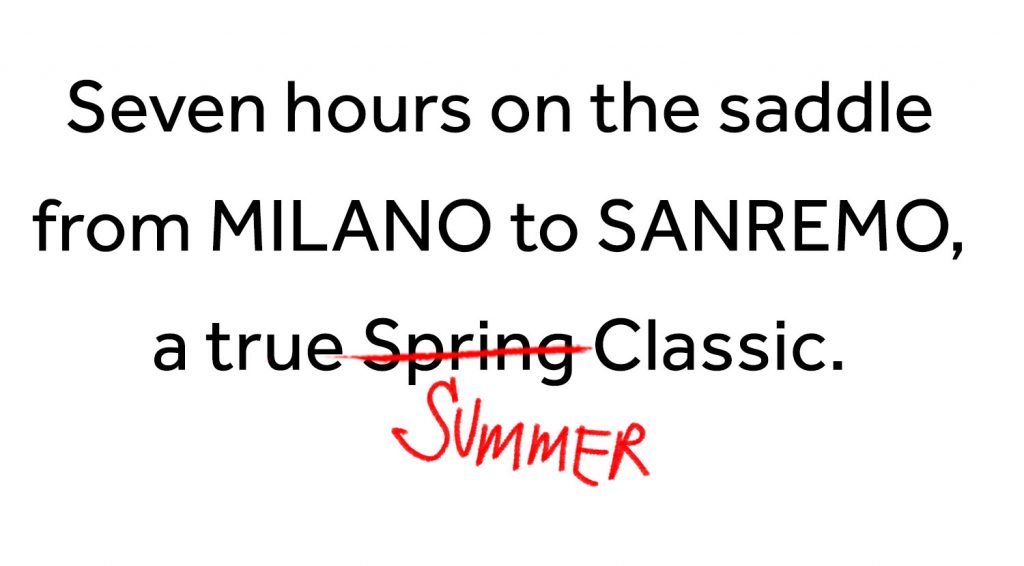 For 2020, following a several month delay, Milan-Sanremo will be held in August as opposed to March as the longest Monument becomes a Summer, instead of Spring, Classic. Due to local restrictions, the route differs, too, as do team sizes—reduced from seven riders down to six. Warmer weather, smaller teams and an inland route with bigger climbs all combine to give the 111th edition of this classic race an exciting new atmosphere.

Line up Saturday August 8th for a full day in the saddle with the longest Summer Classic.