For more than half a century, riders have gathered to race from coast to coast across southern Italy in the early season stages of Tirreno-Adriatico. Known as the Race of the Two Seas, Tirreno-Adriatico's typical March positioning has long made it more than just another exciting stage race, but a crucial warm-up to the season's looming challenges, such as the lengthy Milano-Sanremo traditionally held the week after Tirreno.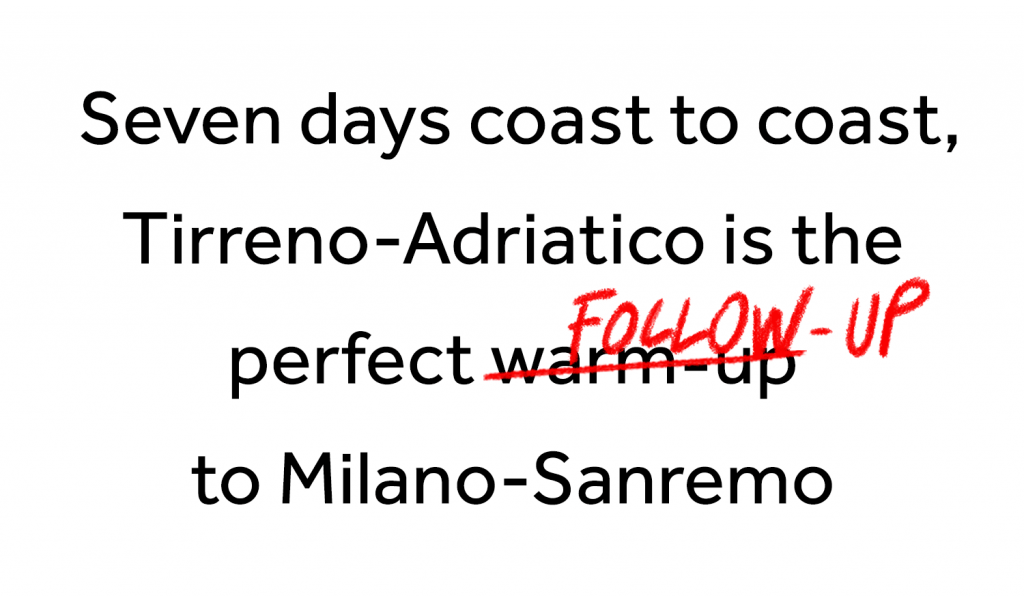 Of course, nothing about this cycling season has been typical. Instead of leading into an exhilarating season, Tirreno-Adriatico is setting off right in the middle of one, overlapping with the TDF and following Milano-Sanremo for the first time in its fifty-five-year history. But even though the field and season may differ this year, enthusiasm remains as high as ever as riders wrestle with the always-challenging Italian terrain – a generous mix of ups, downs and flat out sprints – in a quest to claim the Golden Trident.

Follow along as competition intensifies from sea to sea in this year's Tirreno-Adriatico.