As the 2020 cycling season draws nearer to its end, it has certainly been anything but predictable—but perhaps we should have seen this one coming. Following Primož Roglič's history-making win at the 2019 Vuelta, a first-such title for a competitor from his home country, the Slovenian cyclist has claimed Grand Tour glory again, earning back-to-back Vuelta victories and returning La Roja to the "sunny side of the Alps." And just as in last year's win, he led the way with fizik.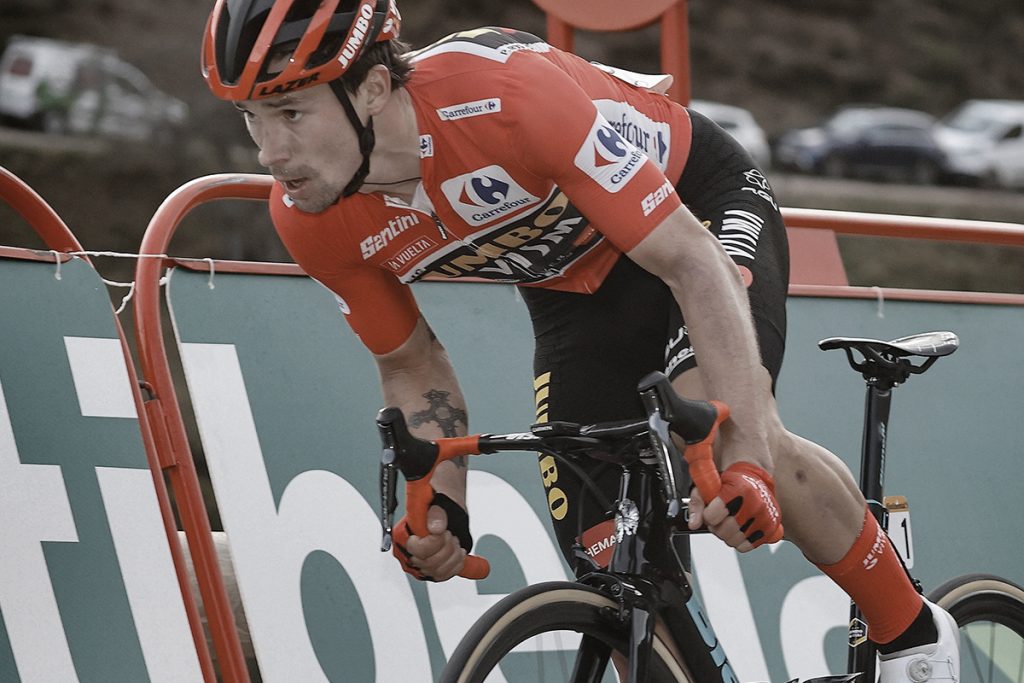 A NAIL-BITING BACK AND FORTH
From a early-season training to claiming his second Vuelta victory, Primož Roglič's 2020 season has been dramatic, to say the least. After narrowly missing out on the maillot jaune in the Tour's final time trial, fate saw fit to restore Roglič's leader status following another race against the clock, this time on the Vuelta's thirteenth stage, leading to his third (and ultimately lasting) turn wearing red.
And while Roglič's commitment to winning was evident all along, getting there was anything but easy. In addition to the challenge of La Vuelta's eighteen daunting stages, he'd soon find himself locked in a heated fight for first against fellow fizik rider and 2019 Giro d'Italia champion Richard Carapaz (Ineos Grenadiers).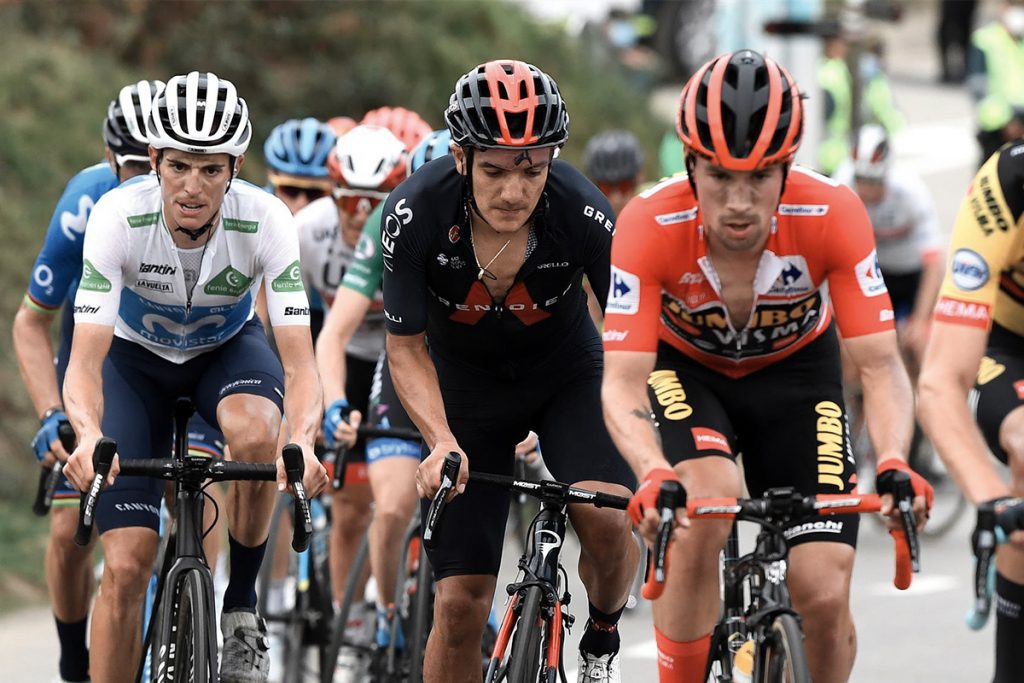 From the outset climbing Alto de Arrete, the battle between these two riders was fierce, with Roglič ending this year's opening stage in the same color as last year's final, and managing to hold the top spot before a blistering attack on stage six catapulted Carapaz from third to first. Making up ground on the eighth stage, Roglič beat Carapaz to the finish atop Alto de Moncalvillo, narrowing the Ecuadorian's overall lead before re-donning the red jersey two days later, somewhat controversially, with tied overall times.
Again two stages later, the jersey swapped backs as Carapaz managed to break the three-day, two-way tie on the steep slopes of Alto de l'Angliru. But this short lead wouldn't hold, with Primož poetically reclaiming La Roja in an individual time trial, restoring self-confidence in a format that cost him considerably earlier in the season.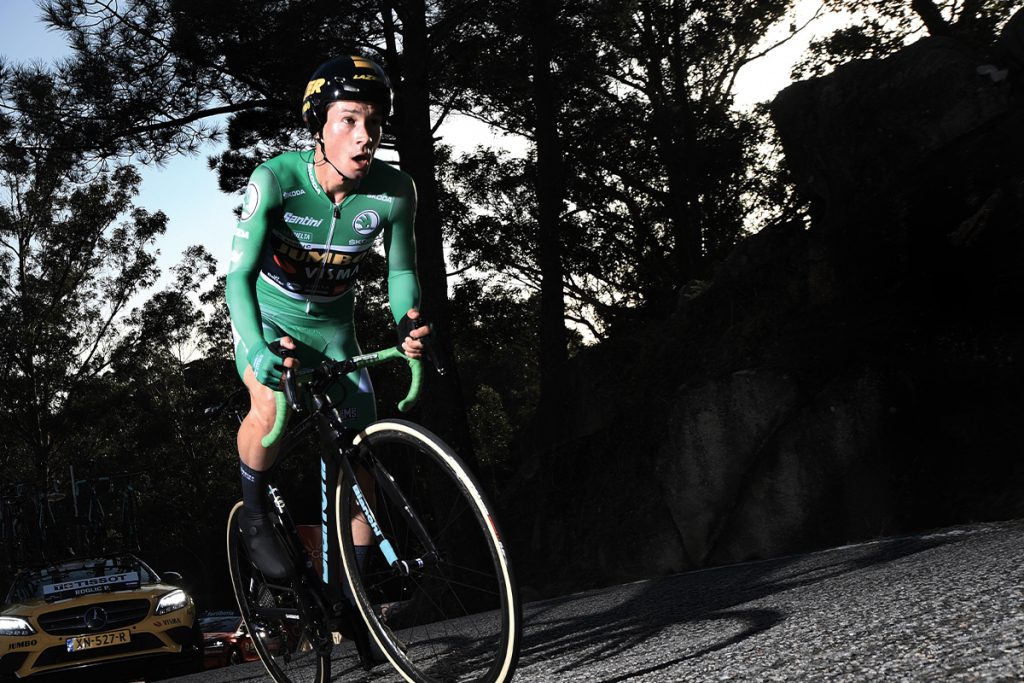 SUPPORTING VICTORIES
Beneath Primož Roglič's powerful Vuelta performance sits the fizik Antares 00 Saddle, a race-bred saddle that's earned accolades throughout the pro peloton as well as top spots on cycling's grandest podiums. Rewind to Roglič's 2019 Vuelta win, and while the competition was different, the saddle was the same.
Of course, Primož wasn't the only pro making waves at La Vuelta with fizik. Second-place finisher Richard Carapaz can stand tall following a strong showing throughout the race as well as the entire season.
To Primož Roglič and his Jumbo Visma team, as well as all our fizik riders and fans around the world, congratulations on creating history again, on re-winning the Vuelta and making it an unprecedented, unforgettable Grand Tour season!