As one of the UCI calendar's youngest (and most scenic) races, the Strade Bianche holds a special place in the hearts of riders and fans alike for its stunning setting, winding riders over the picturesque hills of the Tuscan countryside and the unique challenges presented by the white Italian gravel roads. In the same way that riders face off against both competition and course in the northern Cobbled Classics, loose gravel plays the role of equalizer on the Strade Bianche.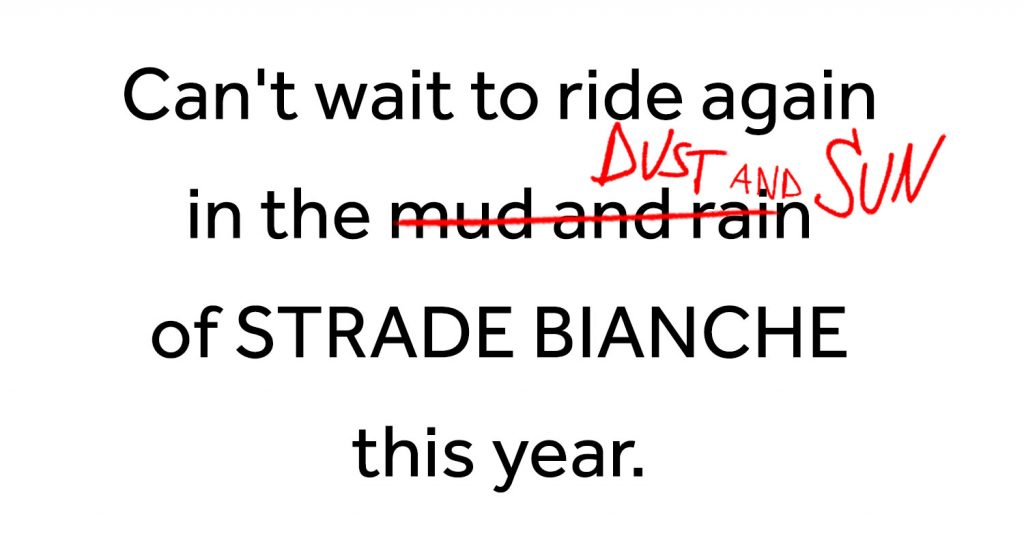 Typically held in March, this year's Strade Bianche became the first major race to fall to a string of postponements as organisers smartly prioritised safety and moved this southern spring classic to the end of summer. That means instead of the usual cool temperatures and frequent rain and mud present on the course, riders will take on the Strade beneath a Tuscan summer sun, adding fire to the heat of competition and offering a new and exciting twist to one of the year's most uniquely beautiful races.

Join us as we RE-START racing in Siena this Saturday in what promises to be an exhilarating return to the sport!