Five-time World Champion, three-time individual pursuit world record holder and star of one of the most exciting breakaways of last year's Giro—Filippo Ganna has certainly made his name known in his short twenty-four years on earth. And while the 2020 season may have been one of the most unusual in any fan's recent memory, it marked the most memorable of this young Italian's burgeoning pro cycling career. Claiming victory as a national time-trial winner as well as earning distinction as the first Italian elite men's time trial World Champion, riding alongside fellow INEOS Grenadiers, Ganna went on to repeatedly don the Maglia Rosa throughout the Giro d'Italia, following each of his four stage wins.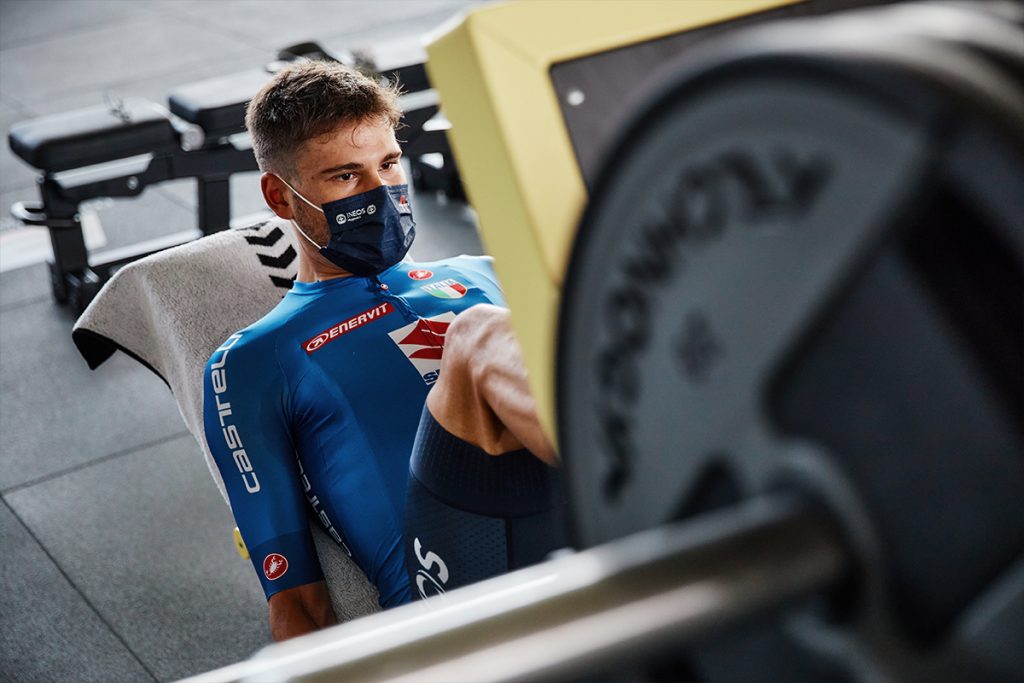 But victory doesn't come cheap, with countless hours of discipline and hard work required to produce the watts needed to smash records and win World Championships. Recently back from high-elevation training with team INEOS, Filippo joined the Italian national cycling team for laps at the local velodrome, and we tagged along to witness a typical day in the run-up to this summer's big races, including Ganna's much anticipated return to the fast-approaching Giro d'Italia and the Tokyo Olympic Games later this summer.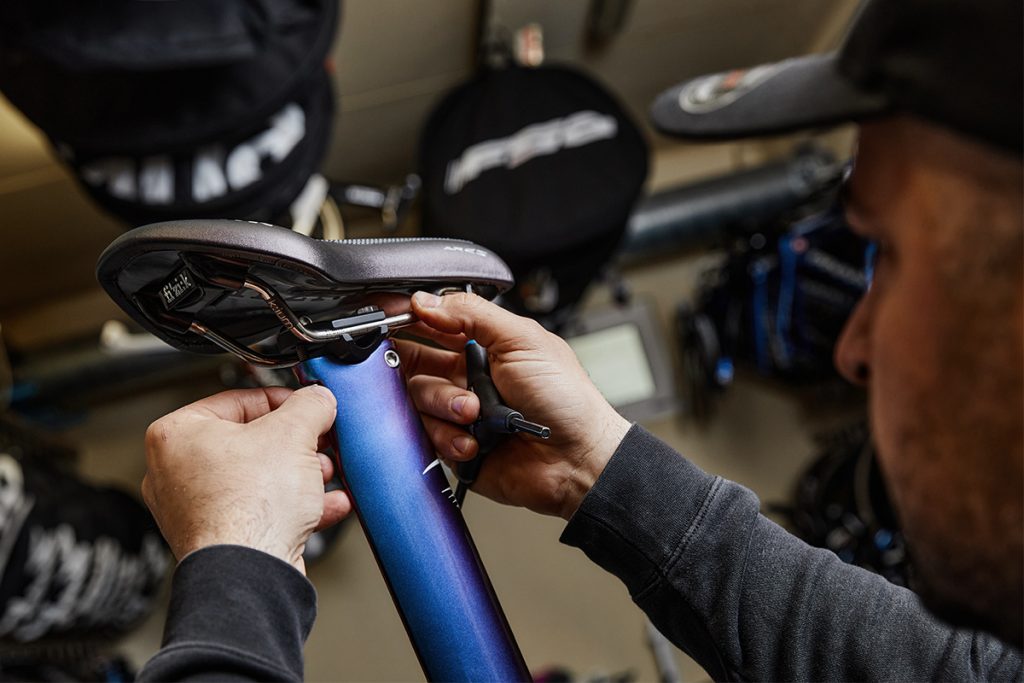 Of course, the first step in any successful day on the saddle starts with dialling in the right set up. Guided by the experience of the team's mechanic, Ganna's bike is fine-tuned and adjusted for the best fit for lap after lap around the track. After all, when milliseconds matter, millimetres can make all the difference.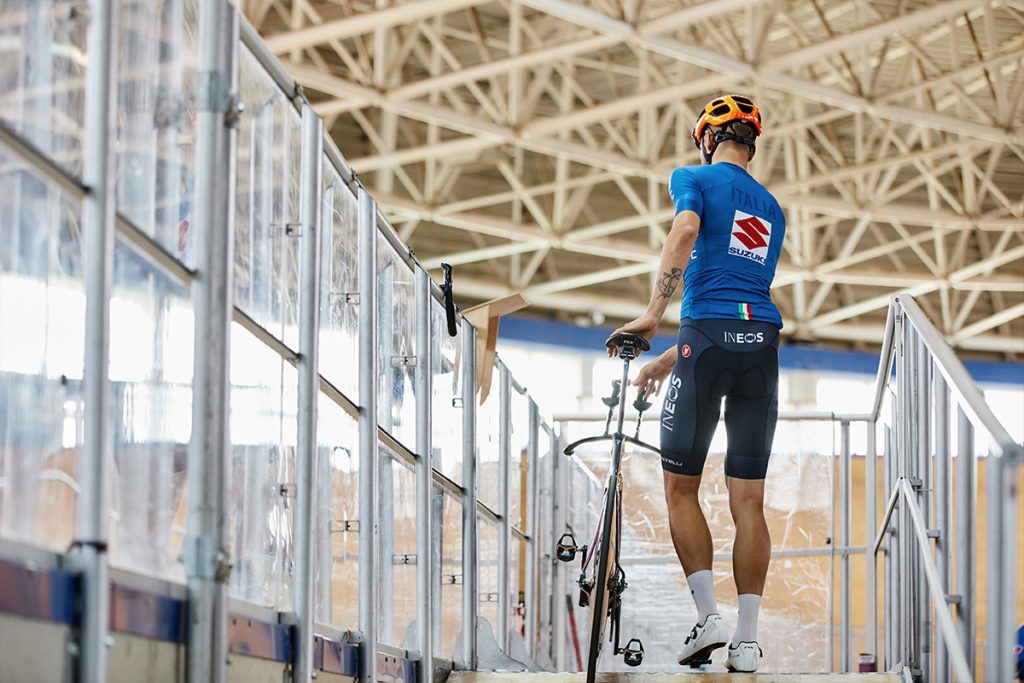 With his bike ready, Filippo steps onto the track, mounts his Pinarello – a work of art worthy of its own place on the podium – and starts to move. Spinning slowly at first, in a way that mimics his atypical approach to racing, he steadily gains speed until he's little more than a blur, buzzing by with dizzying velocity. Tucking in with his team, they take turns in various positions on the paceline, lap after lap, as together they prepare for the team pursuit. But Ganna has more pressing matters on his mind as he splits off from the others, perfecting his form and building strength to hopefully, once again, come out ahead of the clock during this Giro's two time trails—while ideally racking up plenty more stage wins along the way. After track laps, Ganna next heads to the gym to build strength through less–lightning-fast–means.
Taking to the weight room, he follows a strict and steady regimen designed by the team trainer, working from single to double leg press and beyond. It's the foundation Filippo needs to produce the explosive power that propels his pedals to victory.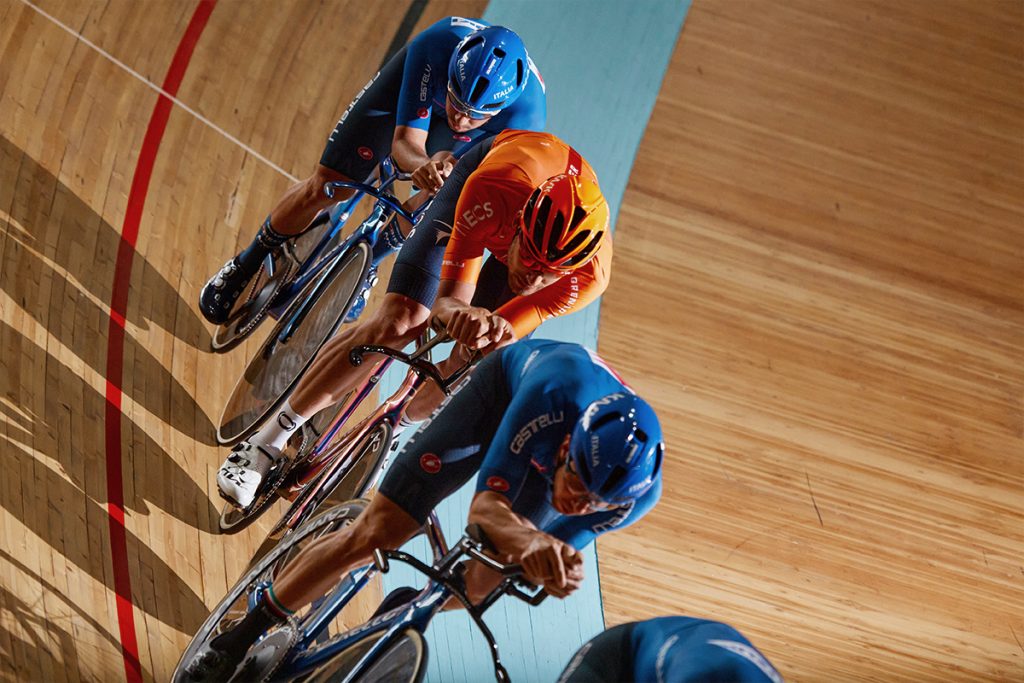 Finally, having completed his workout both on and off the saddle, it's time for the three R's of fitness: rest, refuel and repeat. Filippo will be back at it tomorrow, knowing that whether it comes to training on the track for Tokyo, racing the Giro with fellow INEOS Grenadiers or aiming to beat his own world record in the individual pursuit, to outpace the competition, he'll have to work harder, go further and ride faster—even when that competition comes from within.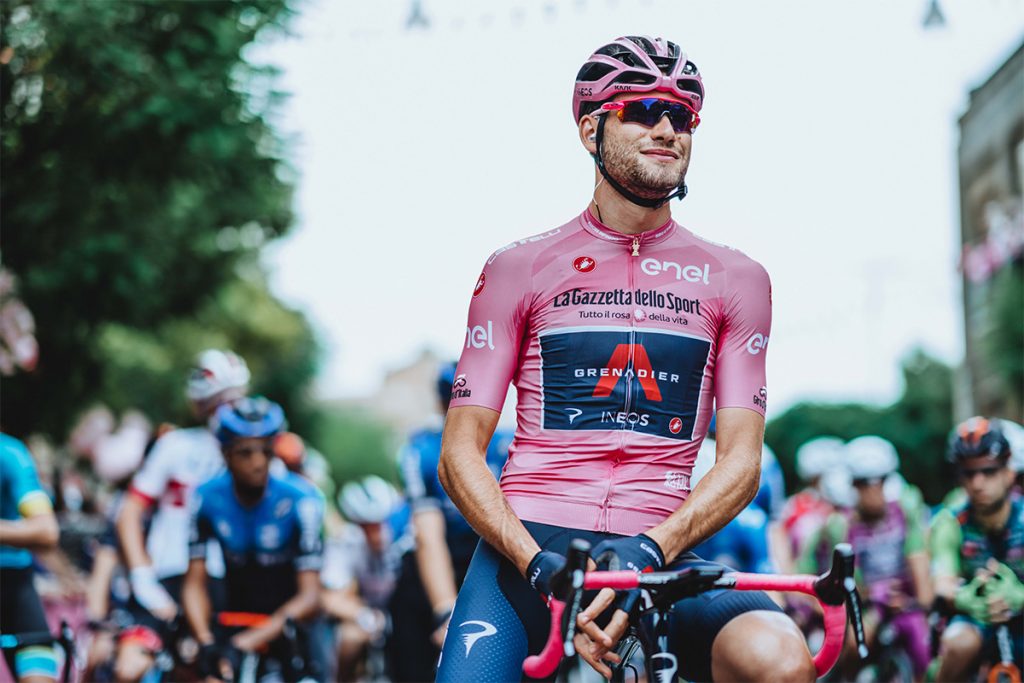 Be sure to tune in to watch Filippo Ganna in what promises to be an explosive opening stage of the 2021 Giro d'Italia this weekend, and follow along as Filippo, Egan Bernal, Pavel Sivakov and every member of team INEOS Grenadiers take on Italy's grandest Tour.