The Enduro World Series is getting supercharged with the introduction of the first ever EWS-E. Following a successful start at the inaugural race, held in the shadow of the iconic Matterhorn in Zermatt, Switzerland late last month, we wanted to take a closer look at this exciting evolution in e-bike racing as well as a top-secret product in the fizik pipeline making its debut in this new competitive field.
As advancements in e-MTB tech continue to propel the sport forward, the scale and caliber of competition likewise grow, and it was only a matter of time before e-bikes found their home in the dynamic world of enduro. With the discipline's fast-paced, timed downhill segments interspersed amongst non-competitive, yet mandatory, transfer stages, enduro rewards technical skill over sheer fitness, making it perfectly suited for e-MTB. Now, after several years of careful planning and refinement to the race format, 2020 marks the kick-off of the first-ever Enduro World Series-E calendar, with three major events in Switzerland, Italy and France.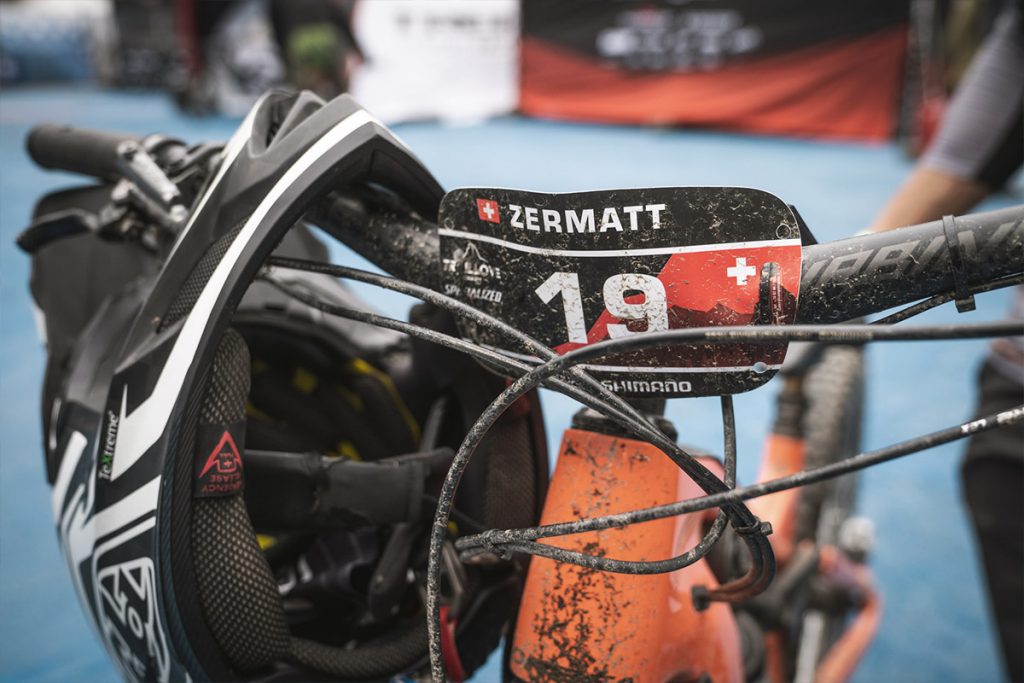 To those familiar with the Enduro World Series, the format will look familiar with several new rules and changes. Races consist of both competitive timed segments, known as special stages, and untimed transfers, or liaisons. Different than typical enduro racing, e-enduro transfer segments have much shorter cut-off deadlines, and riders who arrive late to the start of the next special stage get penalized. This subtle shift brings more of the day's riding into the overall racing strategy and competition. Another big change is the introduction of the Power Stage, an up-hill battle for bonus points guaranteed to push riders and their bikes to the limit.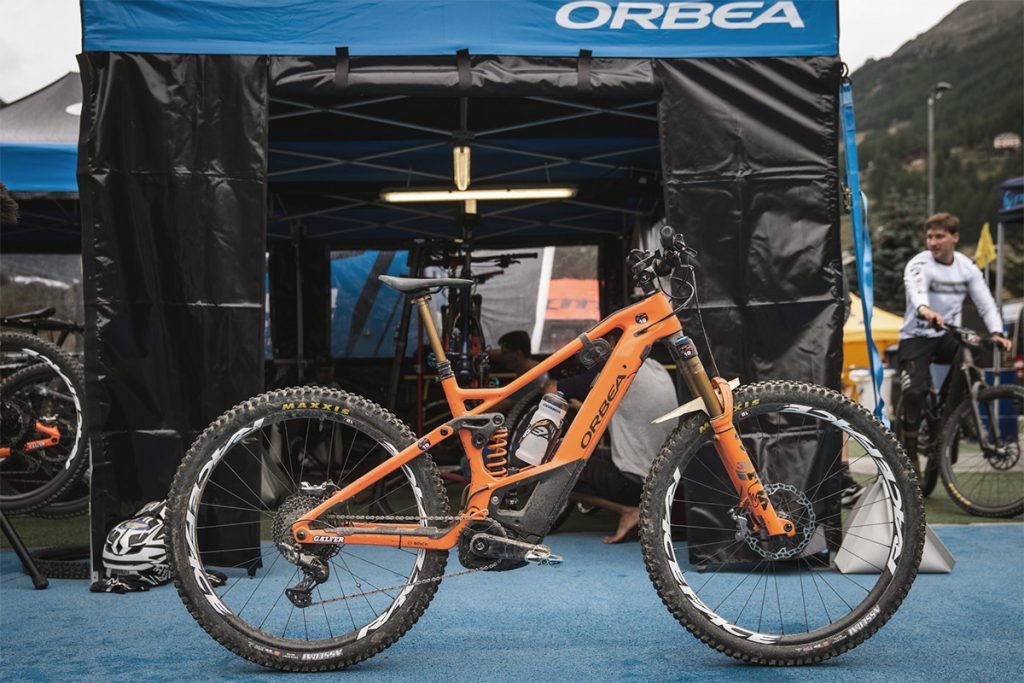 To learn more about the electrifying world of e-enduro, we spoke with prospective racer and three-time Vice Enduro World Champion Damien Oton. And while Covid precautions have kept him out of this year's competitions, it hasn't dampened his enthusiasm or slowed his training as he prepares for the exciting future of e-enduro.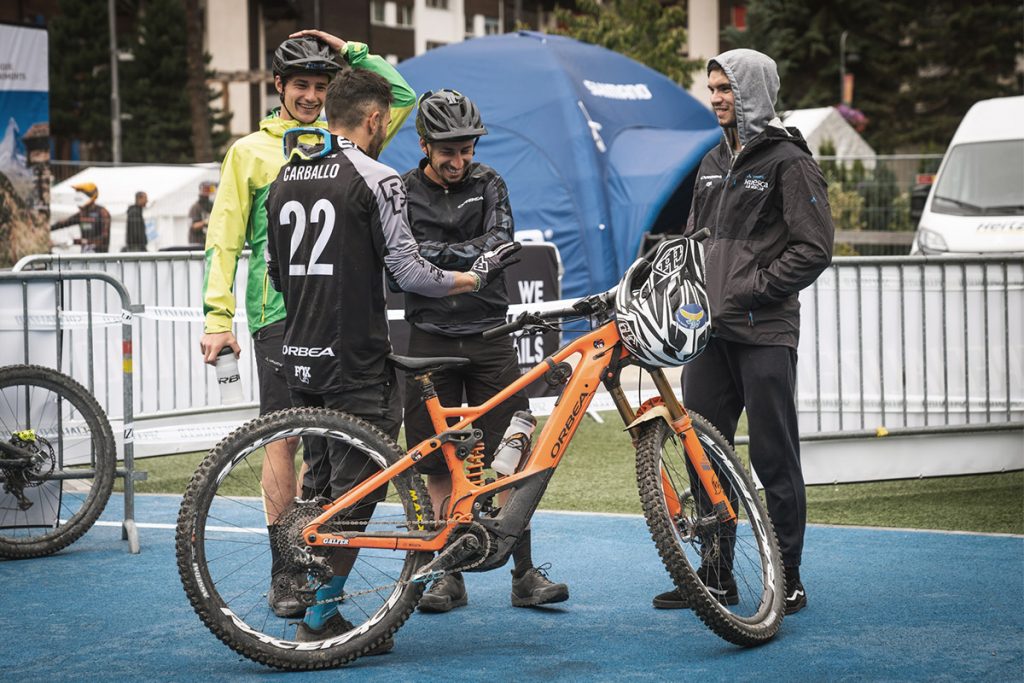 What motivates you to join this new world of e-enduro racing?
It's a new challenge for me, so it's really exciting. I come from an Enduro Moto background, so it reminds me so much of when I was racing moto. I honestly think that it is going to be really hard physically because of the short transition times and the uphill Power Stage.
What do you think are some of the biggest changes between e-enduro and more traditional racing? What challenges are you anticipating?
The first big change is the Power Stage. It requires climbing very technical sections that you can only climb on an e-bike. Also, the liaisons between the special stages are really short. There's no time to chill, so that means that when you leave the paddock, you have to be ready.
Some people think that e-racing is easier than racing on a normal bike, but to me, it's definitely harder. The engine is restricted to 25 kph, so after that, you have to pedal a 23-kilogram bike which is really, really hard. The approach to racing must be totally different on e-bikes, for sure.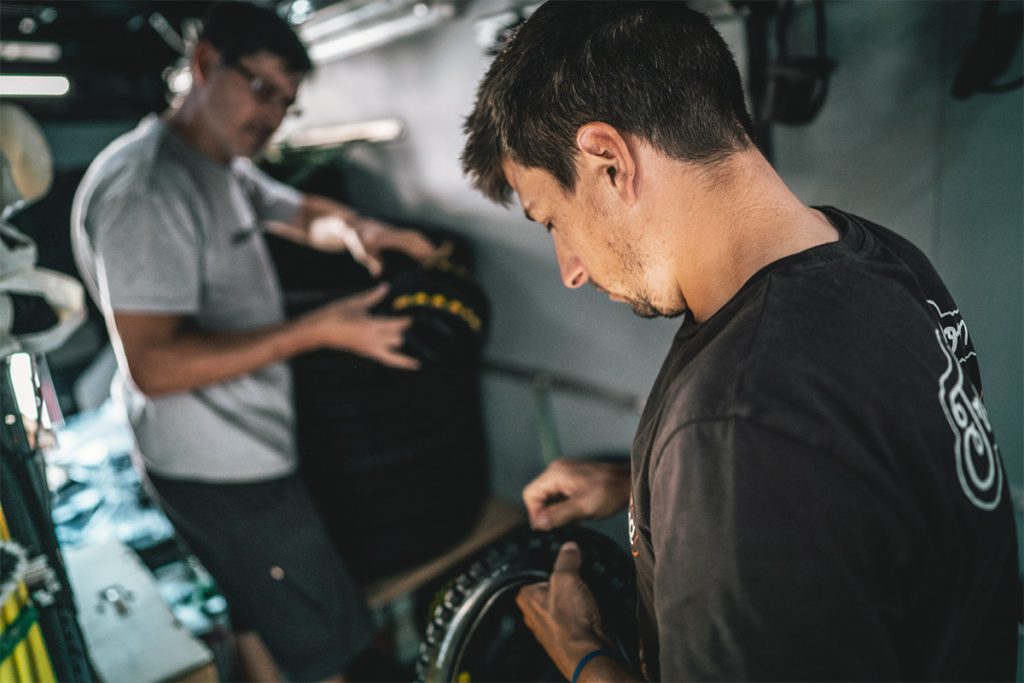 As a sport that's fueled by innovation, careful consideration must go into equipment choice. You've been training on a soon-to-be-released fizik saddle. Can you tell us about your experience so far?
This new saddle is made for e-bikes, so there are many great advantages. For example, you can easily grab the back of your saddle to pull up and maneuver your bike comfortably. You can also easily shift and adjust when on the saddle to get more grip on steep climbs. And the shape of the saddle gives great body support on technical climbs, meaning you can put less effort on your arms when holding the handlebars.
What do you look for when choosing an e-racing saddle?
First, I need a strong saddle because e-bikes are heavier than normal bikes. If you crash, you need something strong. Also, on e-bikes, you spend more time seated than on traditional mountain bikes, so comfort is really important. Of course, when you are racing, you're always looking at weight, so it's really interesting to have carbon rails.
What are you looking forward to when the time comes to join your first e-enduro race?  
As you know, with this Covid situation, we are not racing that much this year. But when I have a race, I'll be more than happy to go and give my best to try to grab a win.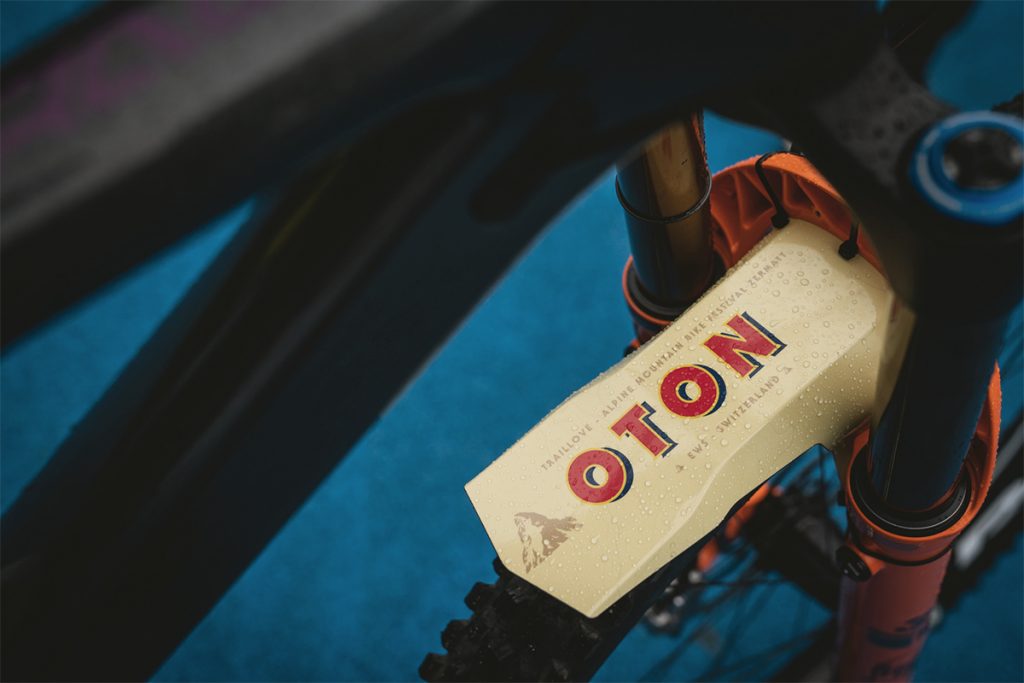 The next event in the EWS-E calendar is scheduled for September 25th in Finale Ligure, Italy. Follow along with the powerful field of competitors and stay tuned for when Damien Oton makes his e-racing debut in the 2021 season.
Uncover the mystery behind Damien's powerful performance as we unveil our latest innovation for the world of e-racing, coming soon.