Following last year's challenging postponed cycling season, the Giro's opening time trial in Turin earlier this month felt like a small victory in itself. Of course, for INEOS Grenadier Filippo Ganna, stage one was even more significant as he powered his way to a commanding win and into 2021's first leader jersey. But if last year taught us anything, it's that racing – even a time trial – is never a solo endeavor, a truth that would prove itself increasingly evident throughout the next three weeks en route to Milan.
A GRAND RETURN TO FORM
With the Giro back in its typical May time slot, a favorite heading into the race, Egan Bernal, was making a return of his own. Forced to end his last Grand Tour bid due to persistent back injury, Bernal had clearly been working hard in the off-season, alongside stage-one winner Ganna and fellow Grenadier teammates. He seemed to be in top form for Italy's biggest race, which kicked off in typical style with some early leader exchanges.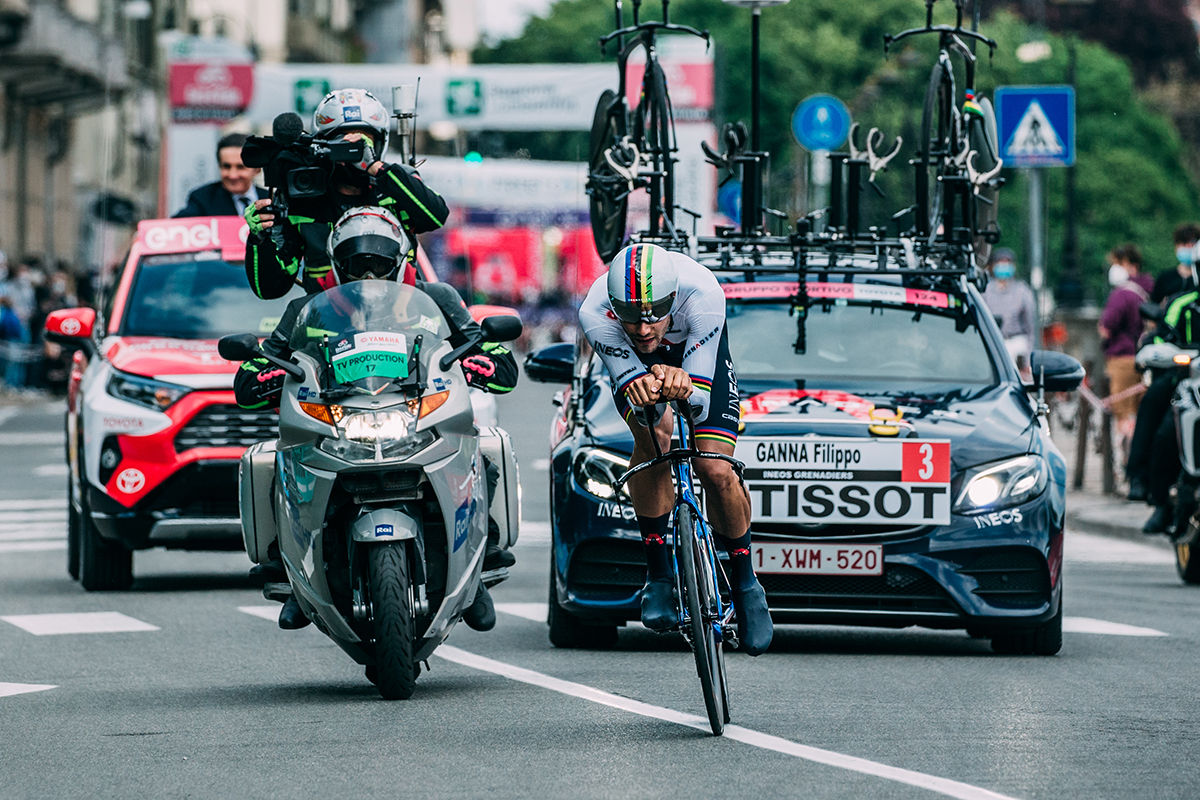 Filippo Ganna's blistering opening time trial pace earned him enough of a lead to keep the pink jersey through stages two and three, before the Maglia Rosa moved to the shoulders of Alessandro De Marchi and Attila Valter. But, as excitement ratcheted up and the Giro headed into the first big mountain stage at stage 9, all eyes began to shift to the grimpeurs.
With six big climbs and an uphill, off-road finish, stage nine was always going to be electrifying, but few may have predicted it would set the narrative for the remainder of the race. Following more than a few thwarted breakaways, the stage came down to the final gravel climb. As team INEOS upped the tempo, Egan Bernal launched his attack, sprinting away from the leaders for his first-ever Grand Tour stage win and confidently into the pink jersey.
IT TAKES A TEAM
Donning the Maglia Rosa takes strength, timing and strategy—holding onto it for twelve more stages takes tremendous resolve and teamwork. With Filippo Ganna leading the way through the flatter, fast-paced stages and Dani Martinez, Salvatore Puccio and fellow Grenadiers trading turns on offense and defense, Egan Bernal had the right team behind (and in front of) him to manage to do just that. Never was this more evident than in Martinez's heroic pace on the penultimate stage, setting Bernal up with a comfortable lead to carry him through the final 30km time trial into Milan and onto the podium's top spot.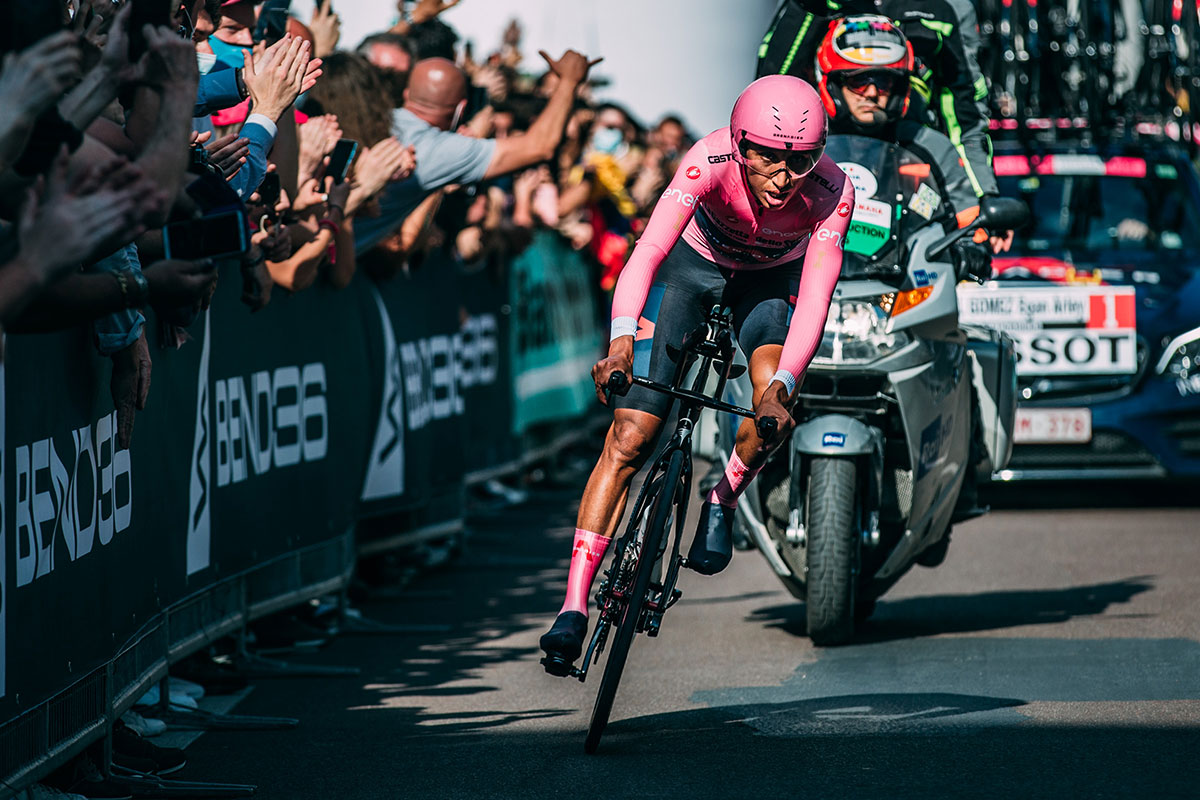 Congratulations to Egan Bernal on his first Giro d'Italia win. To display such a commanding performance, stage after stage after stage, is all the more impressive considering the tremendous effort it took to return to form after the challenges of last season.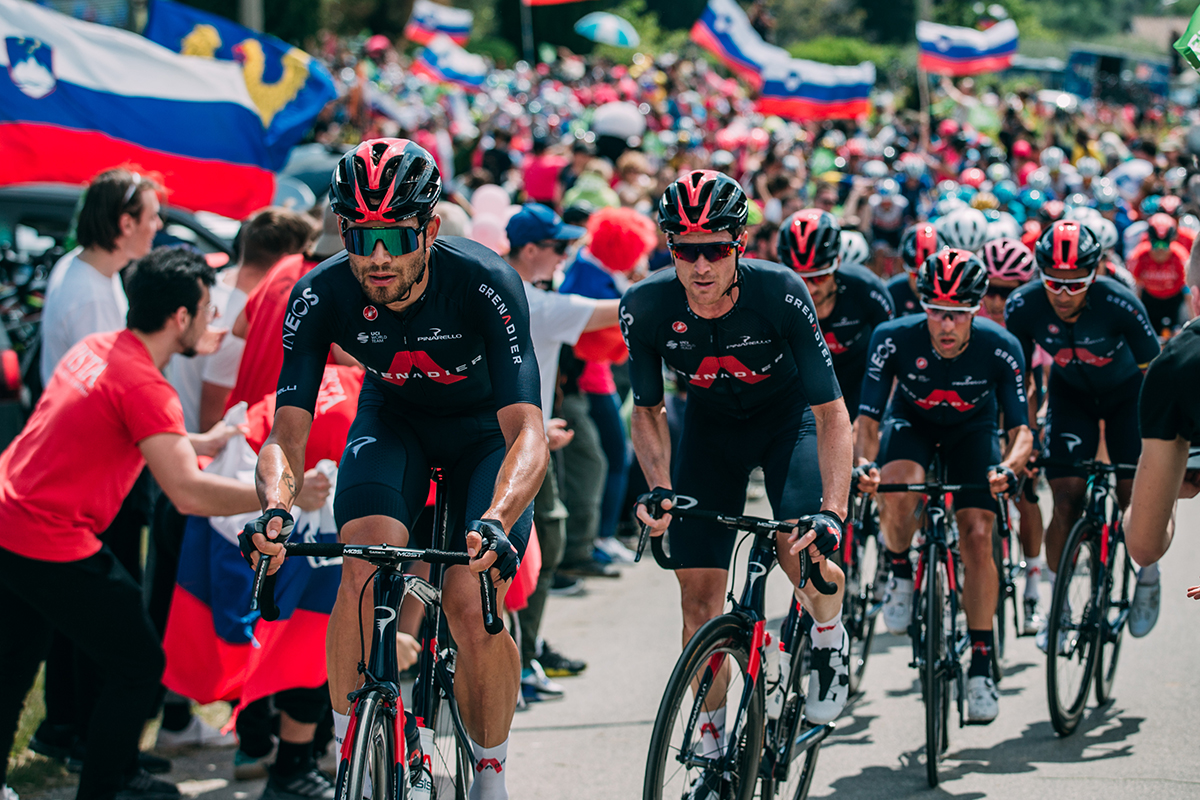 Congratulations to Dani Martinez, Filippo Ganna and every INEOS Grenadier for leading the way to victory while earning the top team distinction along the way. Congratulations to the trainers and coaches and support crew—and from our team at fizik, thank you to everyone involved in returning the Maglia Rosa to its rightful month, ensuring that pink continues to be the color of May. We're proud to support the glory of the Giro d'Italia together.