In November last year I got a call from the man behind Silk Road Mountain Race, Nelson Trees, asking me if I would like to photograph the first edition of the Pedaled Atlas Mountain Race. I jumped at the chance, as the Atlas Mountains have been on my radar for a few years now and someplace I would like to ride (and photograph) myself.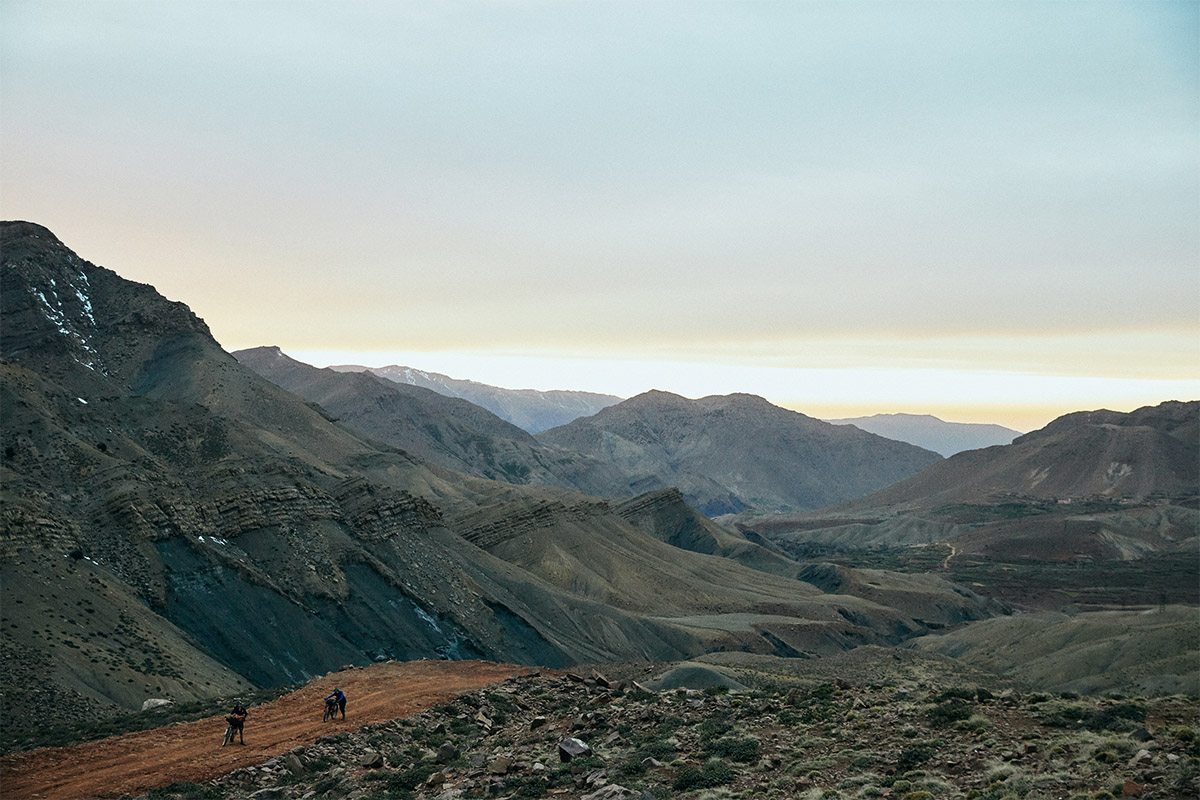 There's just something mystical about the deserts of Northern Africa. Or perhaps the curiosity of the race tapped into my imagination from books I read as a boy. It's also like nowhere else I've ever photographed before: a unique combination of stark mountains and arid deserts alongside a vibrant culture that's totally unfamiliar to me.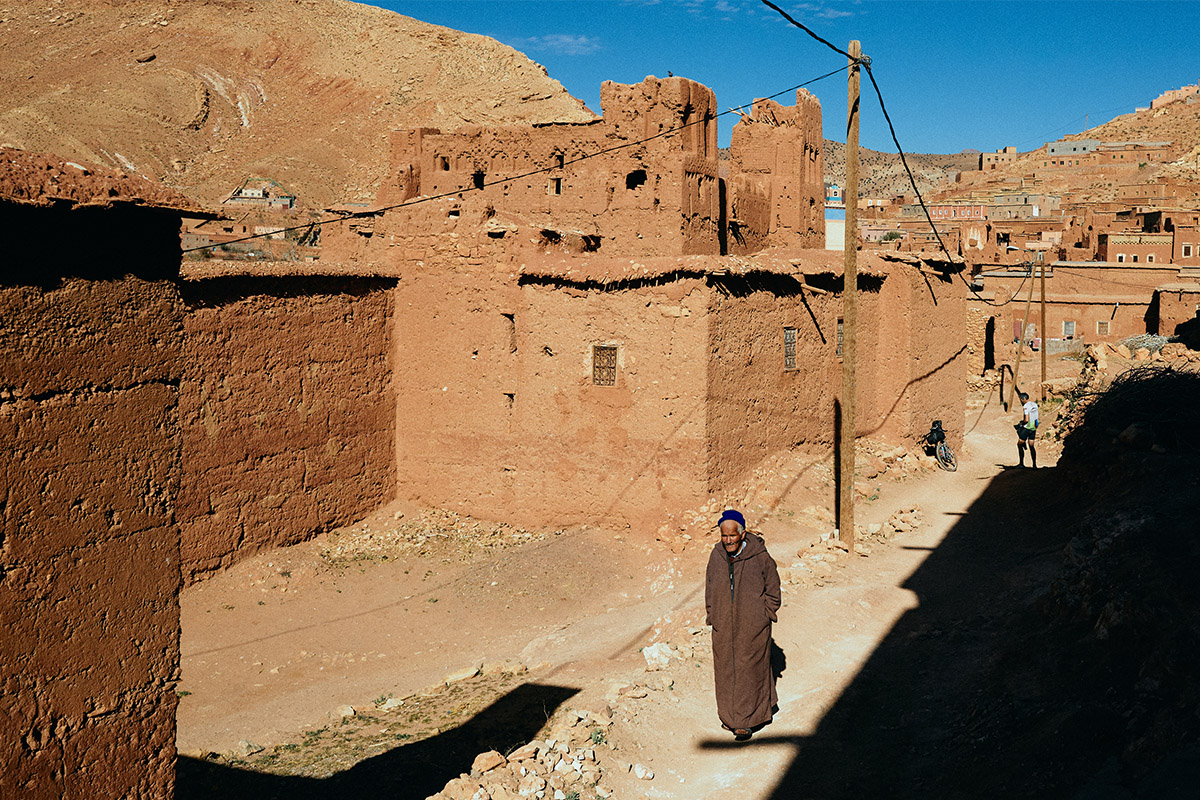 This was to be the second ultra-distance bike race I've documented, having gotten my first taste in last years' Trans Pyrenees. I figured at the time it wouldn't be too much different, 

"It will just be a little bit warmer, and some gravel roads instead of tarmac"

Or so I thought. Once I arrived, the heat I was just about right, but the roads… not so much! Those who know Nelson however, knew what to expect and showed up with mountain bikes with 50mm tires…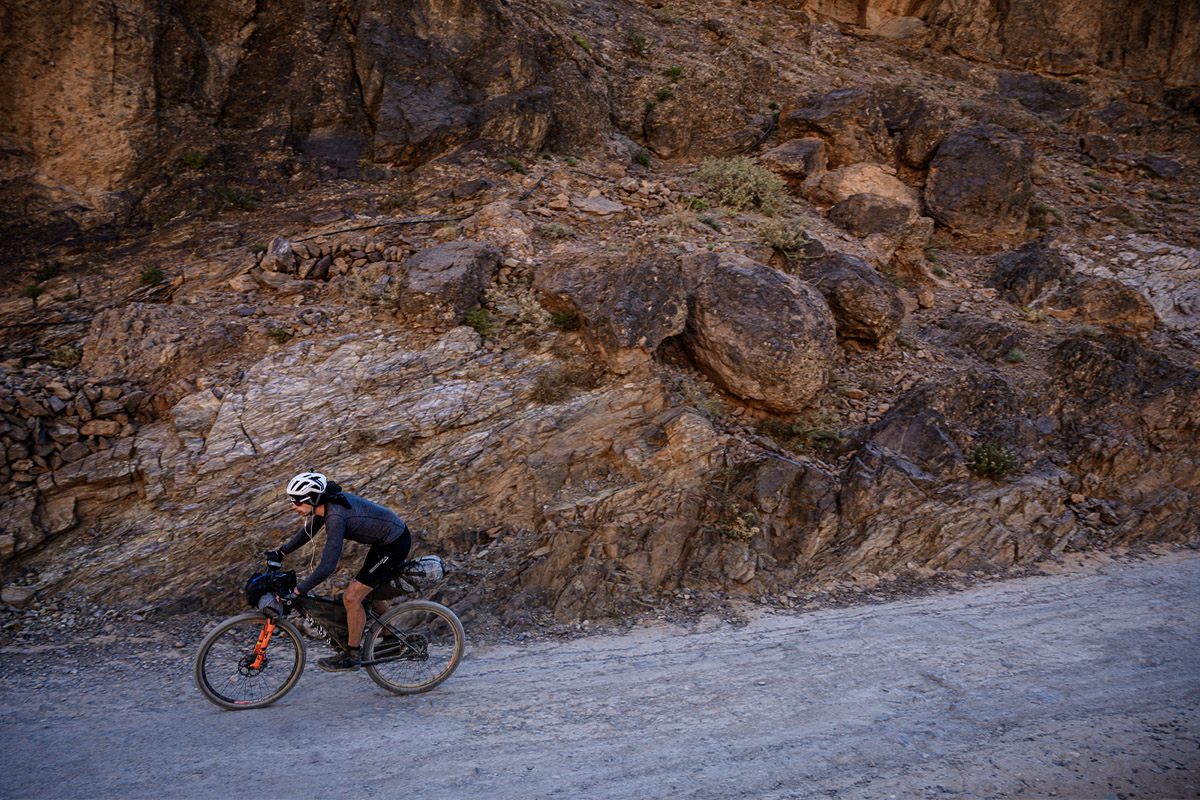 Straight from the get-go even our trusty Fiat 4×4 was tested by the technical terrain, with many sections not accessible to us due to the deep sand, impossibly steep, rock-strewn tracks (really only fit for shepherds and their goats), river crossings and old, weathered, colonial-era roads. This forced the riders to dismount countless times and find alternative 'hike a bike' routes while we searched for detours.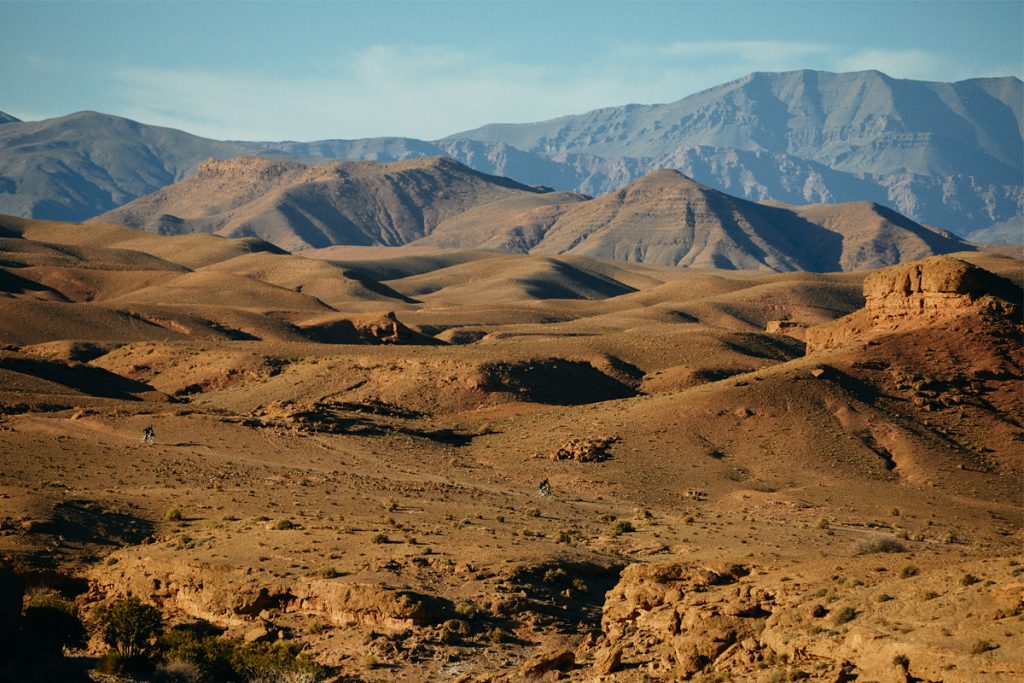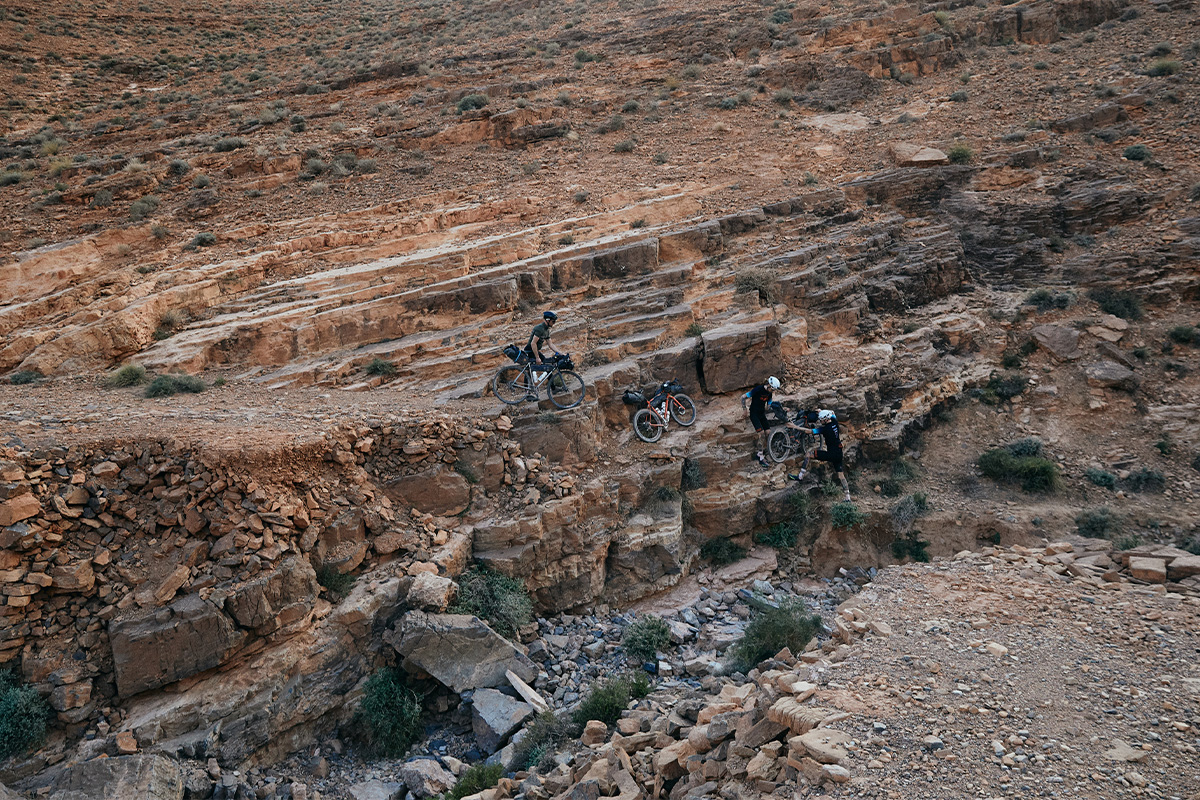 This terrain took its toll on the riders, and their bikes, with 69 having to scratch – some due to sickness but many down to mechanical problems. But not only the round 120 riders that finished the race got to see the beauty that Morocco's Atlas Mountains have to offer, with huge canyons that would rival even Arizona's Grand Canyon, and vast mountain ranges with ever-changing geology, the scent of wild rosemary and thyme growing at the roadside, and beautiful Oases with palm and cherry trees scattered along the route that I'm sure several riders even thought were a mirage.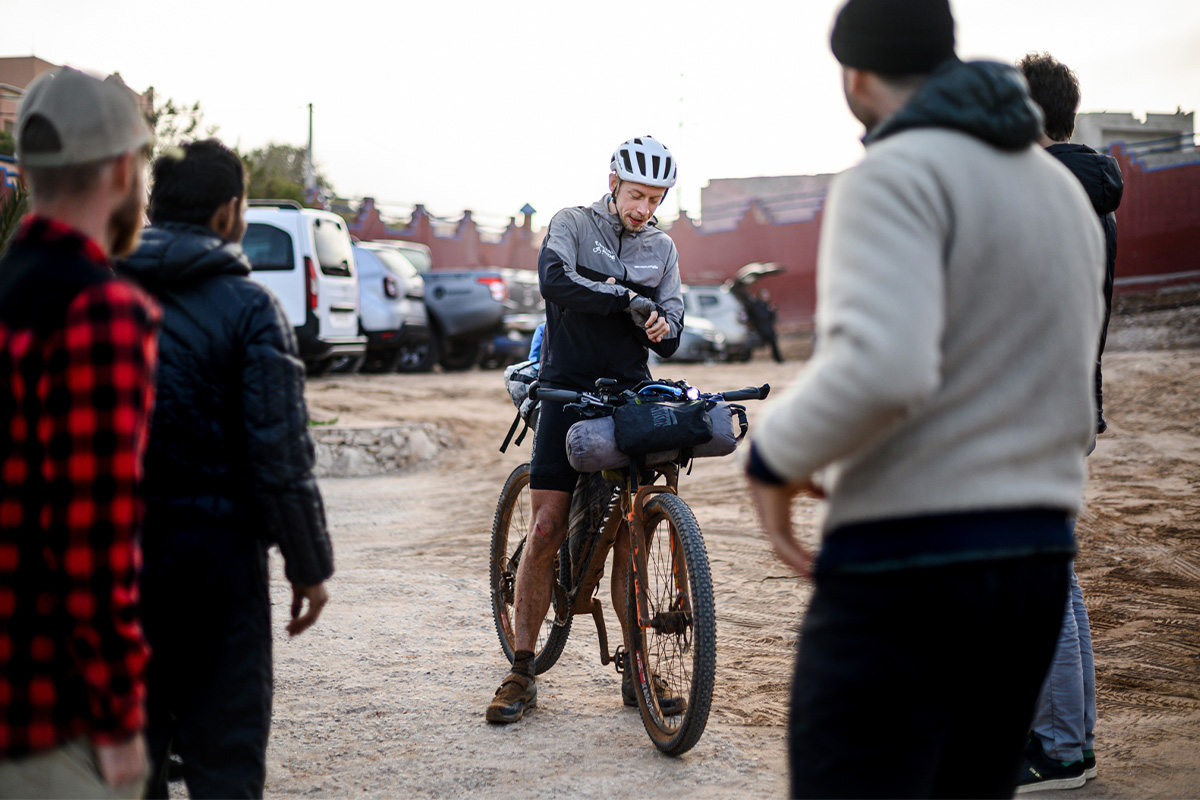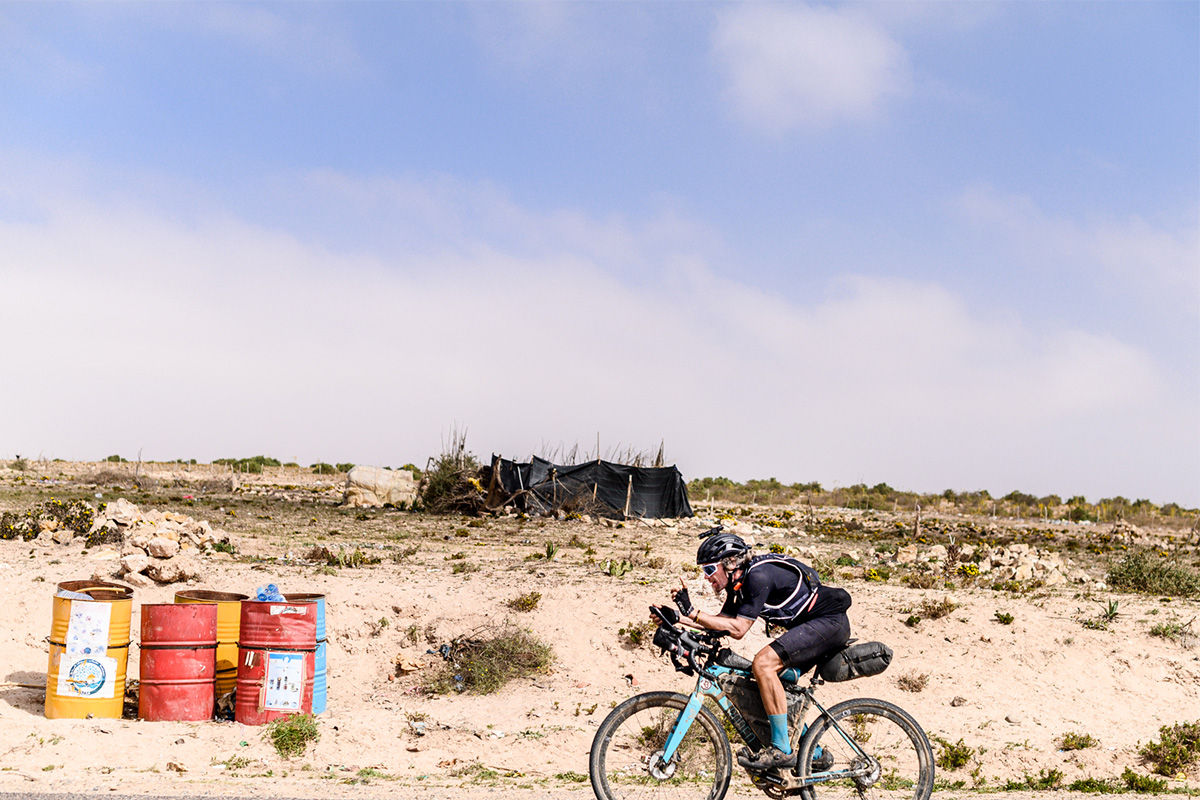 Sofiane Sehili won in just under 4 days (with only about 2hrs sleep) followed by fizik riders James Hayden and Jay Petervary  in 2nd and 3rd, respectively. So after that, most of the riders were in a race against the course, trying to finish each segment  within the time cuts.  Some riders at the back took a more leisurely approach, "bivvying" 6-8hrs at the roadside. We caught one such rider who cooked each night, and brewed himself coffee every morning.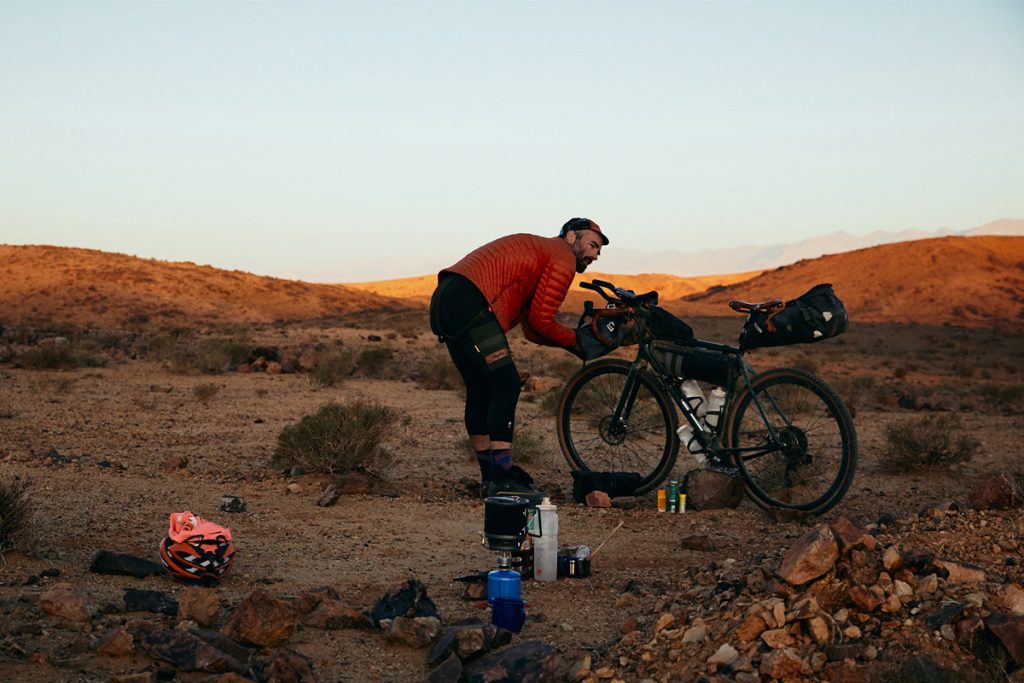 We had our own experience when we came across a group of elders, who had blocked the road and our passage through their village in the middle of the mountains. To make up for the inconvenience, they invited us for a feast of lamb, chicken and beef and refused to take 'no' for an answer. They then came down to the roadside to cheer on the riders as they passed through, an experience I'll never forget.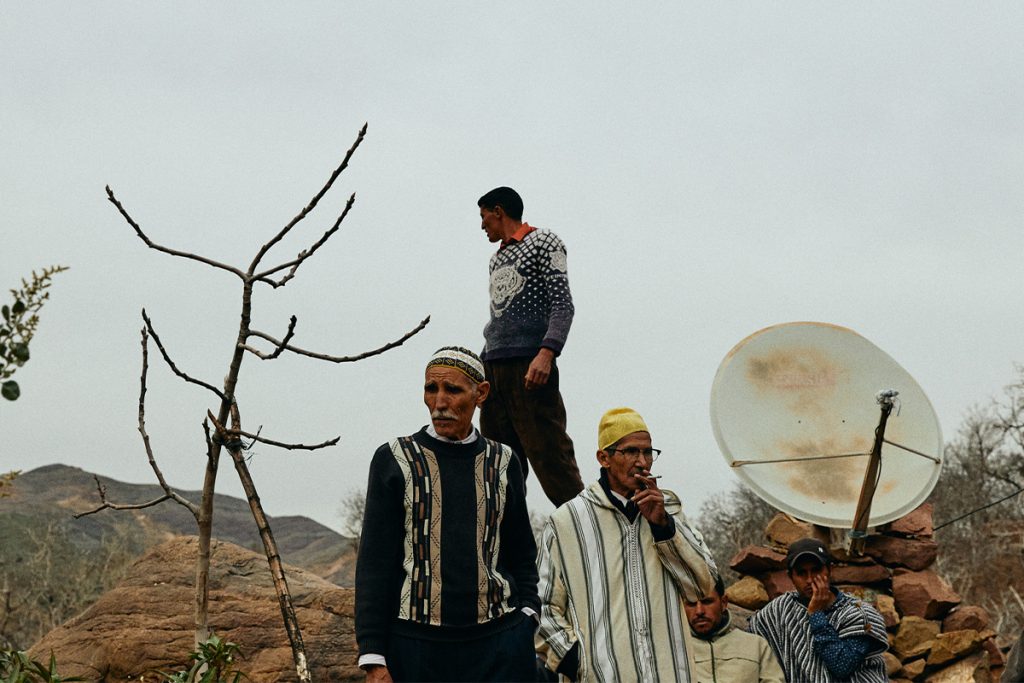 Words: Jonathan Hines

Photos: @jonnyhinesphoto, @saltlake_lian, @nils_laengner