At the top level of 2018 road racing we saw strength, skill, bravery and risk from fizik riders… we witnessed teamwork and togetherness but also spirited individual brilliance. There were decisions made on pre-determined calculations, and others that can only be the sheer gut instinct of a racer who knows when to go – it's the raw passion for winning that lights the flame within all racing fans. We all share that passion, but only the very best can translate it into performances that put all the others in the shade… performances like these:

Thomas wins the Tour on the Alpe d'Huez

The loyal lieutenant, the super-domestique, and one of the most popular riders in today's peloton, few foresaw Team Sky's Geraint Thomas as the 2018 Tour de France winner – but that's exactly what he became.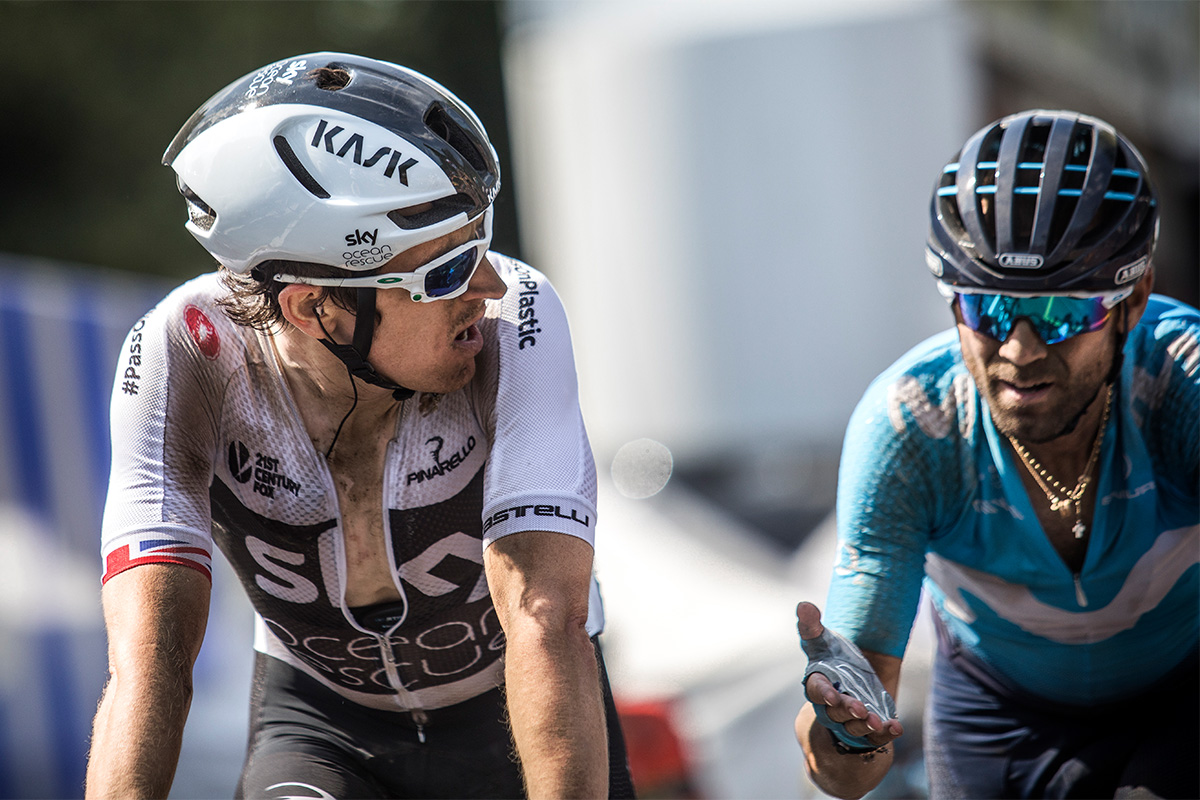 The Welshman started in Noirmoutier-en-l'Île as the number one support act to four-time TdF winner Froome, but soon found himself with the strongest position of the GC contenders, triggering a series of question…

Could Thomas step out of the shadows and hang on to the lead? Will the other contenders overhaul him Would team orders dictate Thomas handing the win to Froome?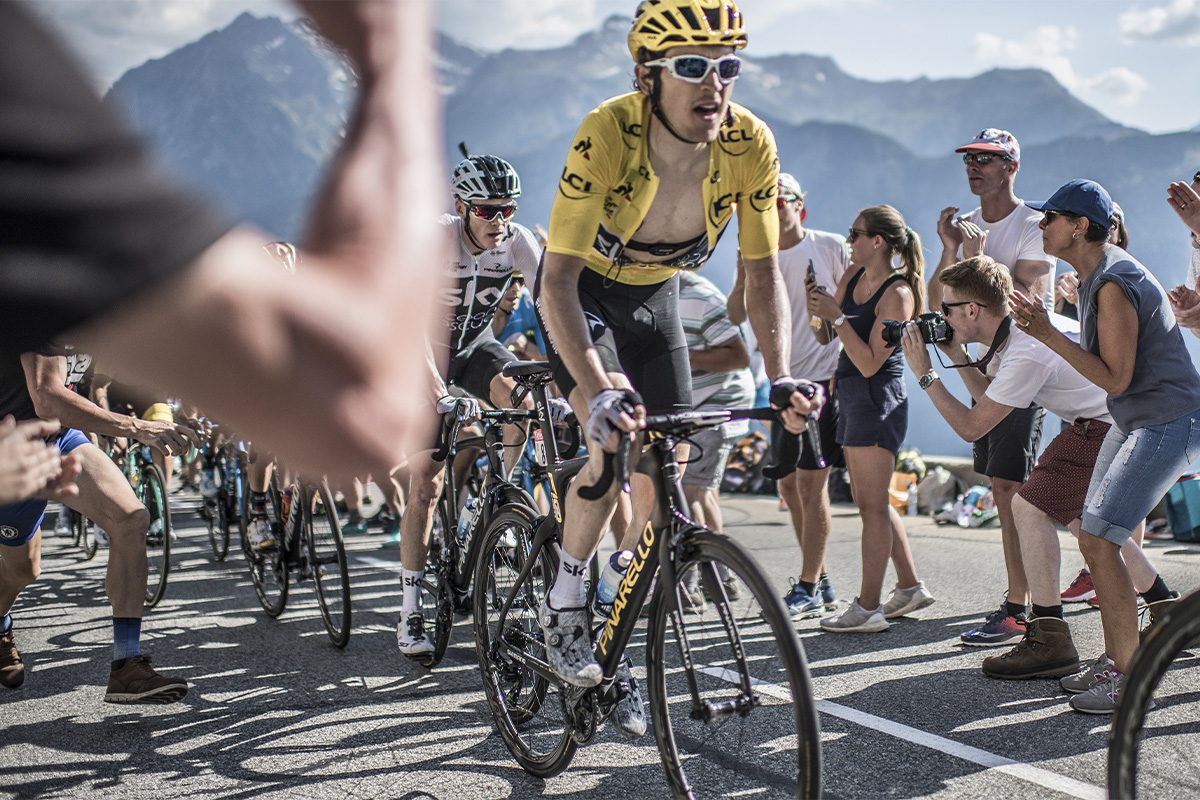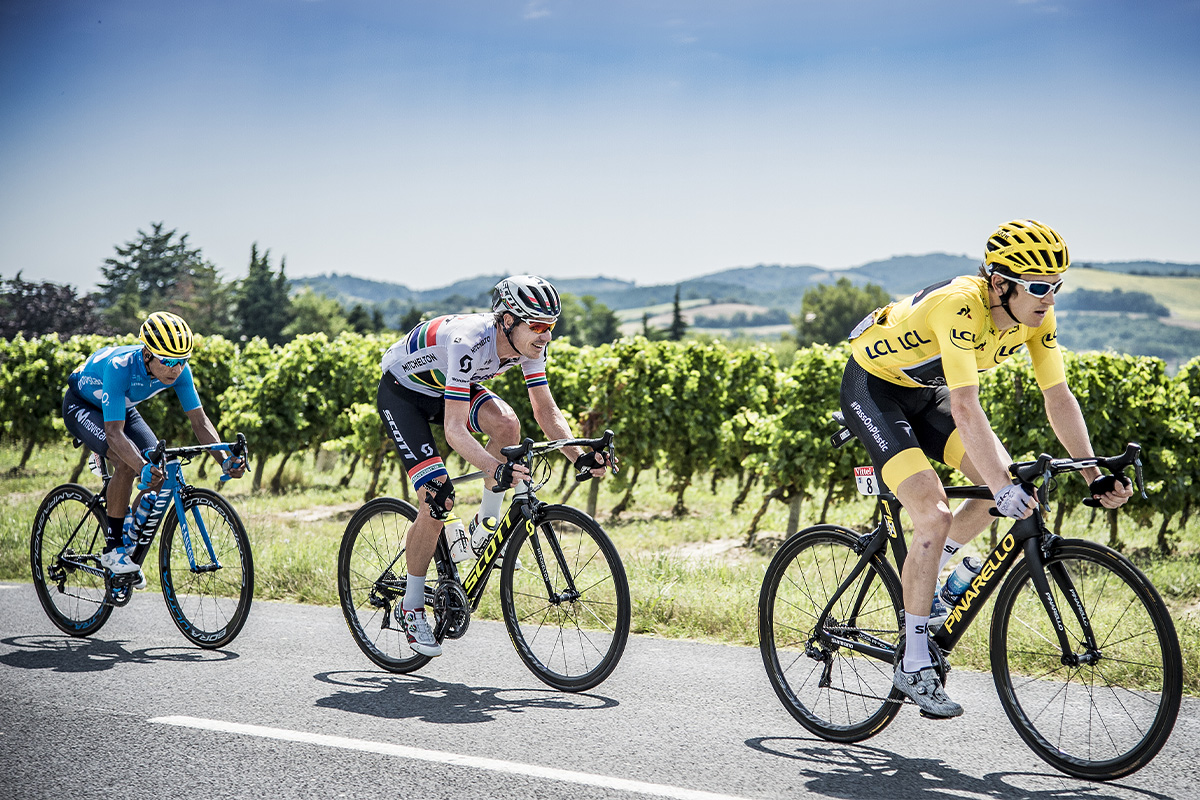 The Welshman did most to answer the questions with a sublime attack over the Alpe d'Huez – the first British rider to do so – which made hairs stand up on necks.

Backed up with another mountain-top stage win in San Bernando, Thomas enjoyed 11 days in in the maillot jaune on his way to Paris.

"Now to be riding round winning it's just incredible. It's just a whirlwind. I seem to be floating around on cloud nine."

Valverde wins the Worlds on Höttinger Höll

Perhaps we left the most emotionally charged win til last, with the smiles of El Bala in Innsbruck, Austria.

Six times previously on the World Champs podium, but never before on the top step, the 38-year-old Spaniard pulled off one of the finest performances of his career to tame the 'Hell' hill no fewer than seven times, and see off a final selection of three other top class riders to sprint it home in Innsbruck.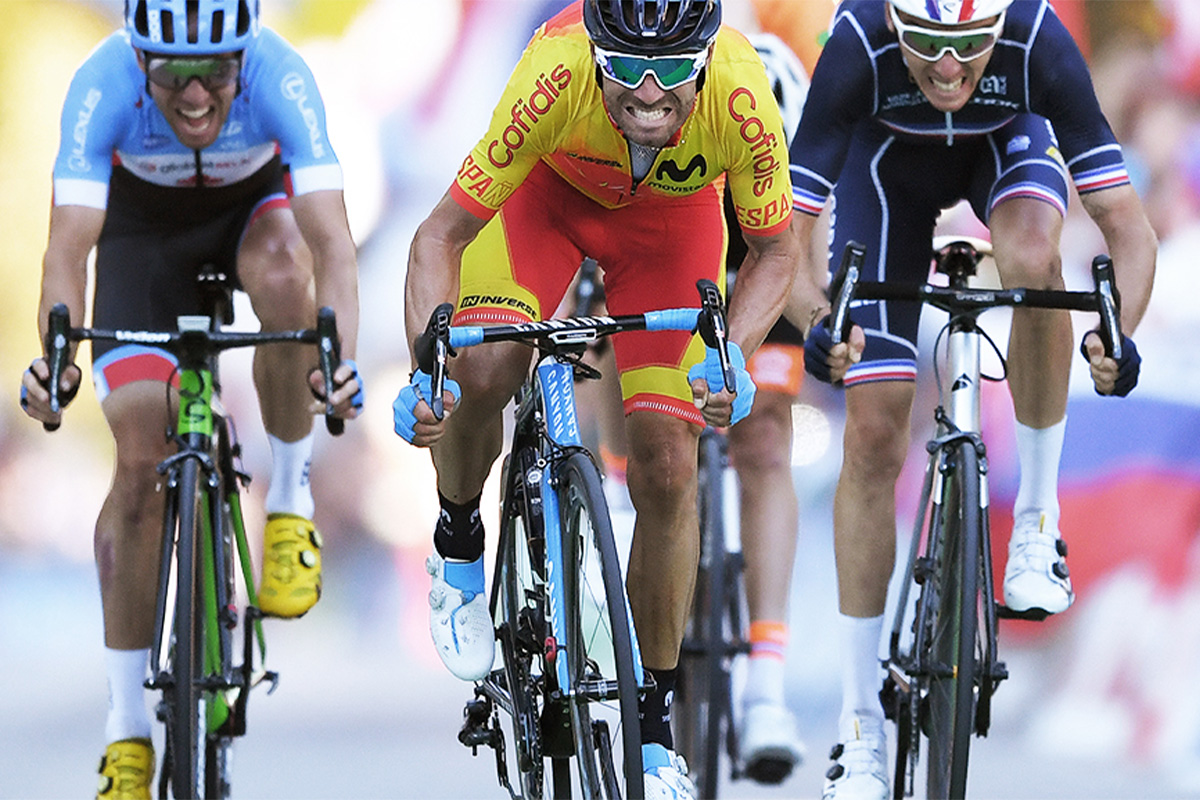 "I've been close many times. I've had several medals but I was still missing the gold. I'm caught by a huge emotion."