Coming at the end of most Grand Tour seasons, the UCI Road World Championships gives riders the opportunity to represent their home countries in single-day time trial and road competitions, fiercely battling to grab a big, late-season win and secure the coveted rainbow jersey. And while the starting date for this year's World Championships hasn't much changed, the rest of the 2020 competitive cycling calendar has been completely upended and condensed around it.
Hot on the heels of a dynamic first "half" of the season, the Road World Championships fall before both the Giro and the Vuelta this year, making the event a rare indicator of things to come. With 2018 World Champion Alejandro Valverde becoming the de facto incumbent to beat as the 2019 champ will not start, the last-minute change of location to a punchy, climb-heavy course after a high placing at the Tour will make victory a challenge.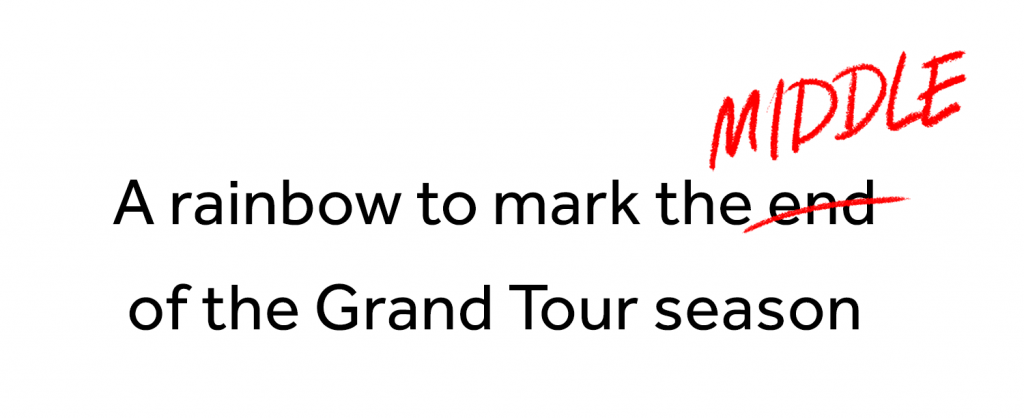 Instead of the original plan to host the event in Switzerland, the 2020 Worlds will take place in Imola, Italy as both men and women tackle the same high-speed time trial and arduous road racing circuits over a shortened four-day schedule. Yet despite, or perhaps because of the changes, this year's Road World Championships promise to be an exciting week of racing, with one of the shortest, flattest time-trial circuits in recent memory contrasting the 2,800 and 5,000 respective meters men and women will climb as they battle it out in the Elite road race, in lap after lap around Imola.
So tune in to the Road World Championships to see who goes home with the rainbow stripes to mark the end middle of this year's Grand Tour season.